One involute bevel gear, module 0.8, needs a friend.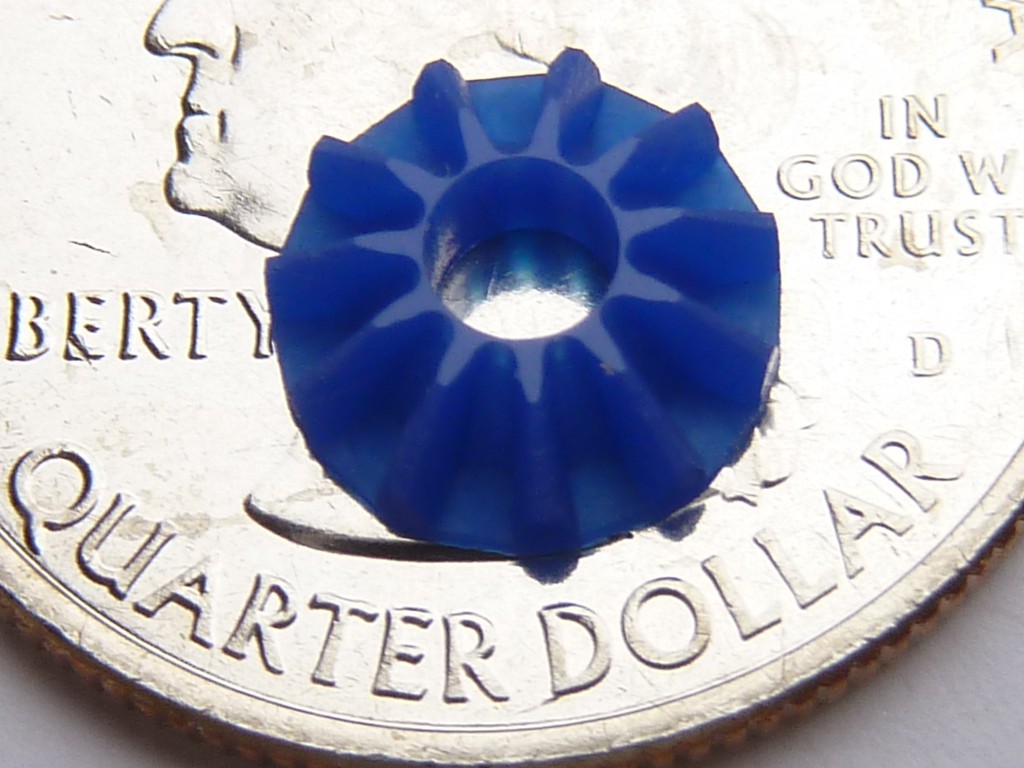 Hopefully I can fix that when there are fewer people sleeping.
I've been pretty quiet on here lately. Project time is going into:
writing up, slowly, some of the ideas that seem to be working (edit: have published that entry which, being started before, now appears older than this entry)
the Kiri:Moto forum where author Stewart Allen is working furiously lately, so now's the time to p̶e̶s̶t̶e̶r̶ ̶h̶i̶m̶ ̶f̶o̶r̶ ̶w̶h̶a̶t̶ ̶I̶ ̶w̶a̶n̶t̶ give feedback.