Made the leap from making parts to making a thing made of parts.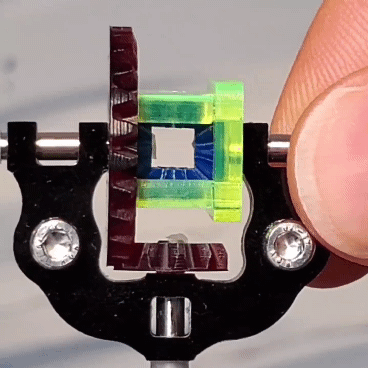 At this point a major obstacle to getting enough info up here for you to build your own toy CNC mill is playing with it myself.
And making a three minute demo video -- a sub-project that took longer to make shorter. If I may say so myself, I like how this turned out:
---

CAM
Kiri:Moto (via Onshape integration) handled all the CAM. KM needed some coaxing to produce the toolpaths that I wanted, but sole developer Stewart Allen's current pace of work promises further improvement soon. Dunno whence his motivation but he's doing great service for amateur CAM!

---

Music
Martin Molin got an idea in his head and made a machine that actually worked. Sort of. But not well enough to haul out and use at will. So now he's working on a new machine that isn't finished yet but already works very much better. That seems apropos. And he just (well, two weeks ago) announced free (with conditions) licensing to use Wintergatan tracks in non-commercial videos.