The goal of this project was to build a tool for a plotter or 3D printer that can create an arc for melting metal powder. I could successfully build such a tool, but the quality of the melted metal powder was not as good as expected - due to oxidation.
I could try to use welding wire which should not be blown away by shielding gas (like the powder) or put everything into a closed chamber like planned at the beginning, but letting the gas run for multiple hours long print jobs and also failed prints would be extremely expensive so I have to find another way of protecting the metal from oxidation - what I want to do in another project (https://hackaday.io/project/178590-fighting-oxidation-with-vacuum).
For everyone interested in an arc tool and/or a way to control stepper motors with optical cables you could have a look on this project. The welding circuit could also be used to build a cheap TIG welder.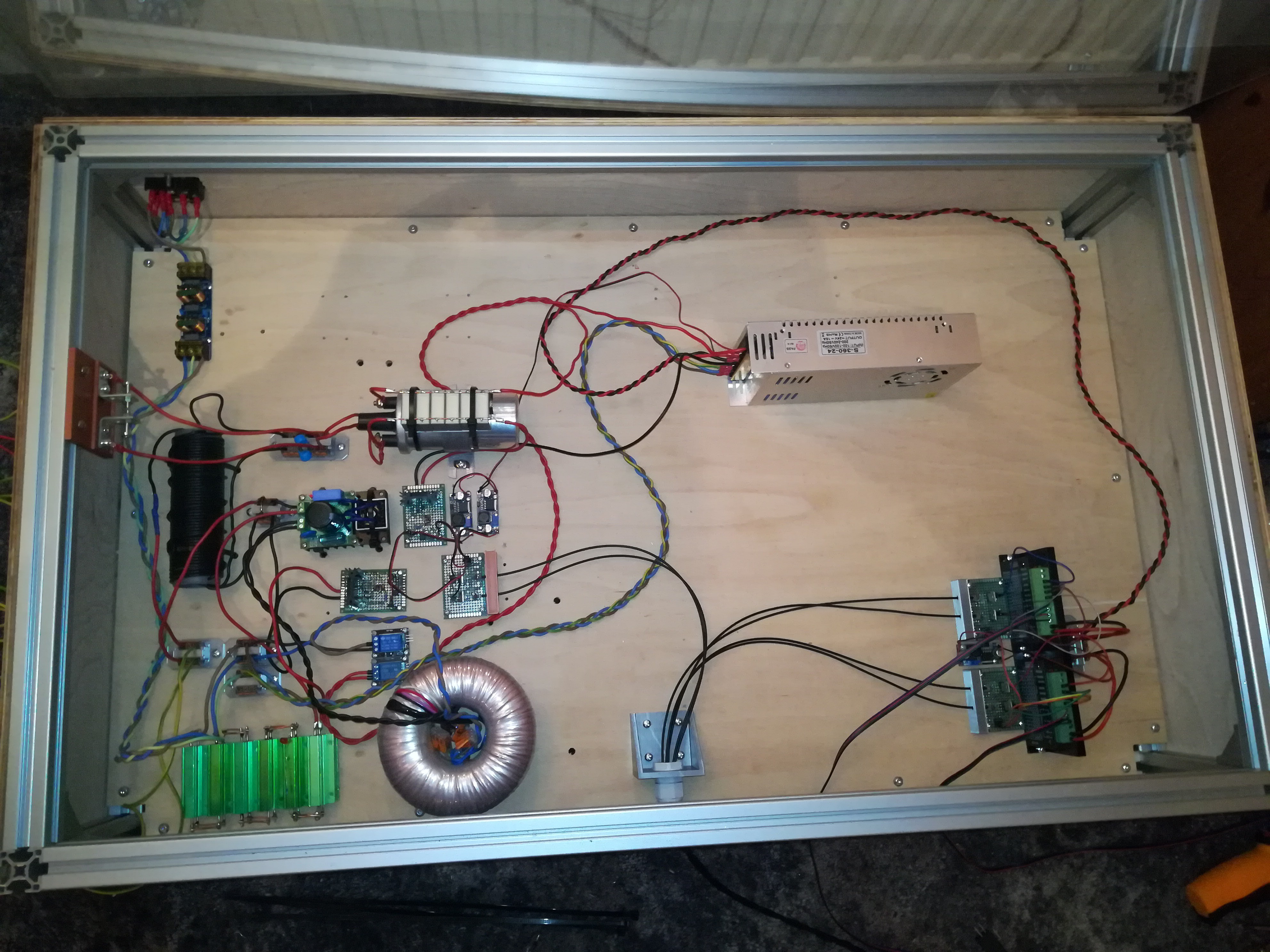 IRFP460 Baord with ESD Protection