One more version was assembled today, and it works perfectly fine. The differences from before is an added ESD protection diode on the CAN bus and the CAN bus is now in the same connector as power. 
The CAN bus used to have it's own 4-pin JST PH connector but is now in the Molex Micro-Fit together with power. That connector is now a 2x2.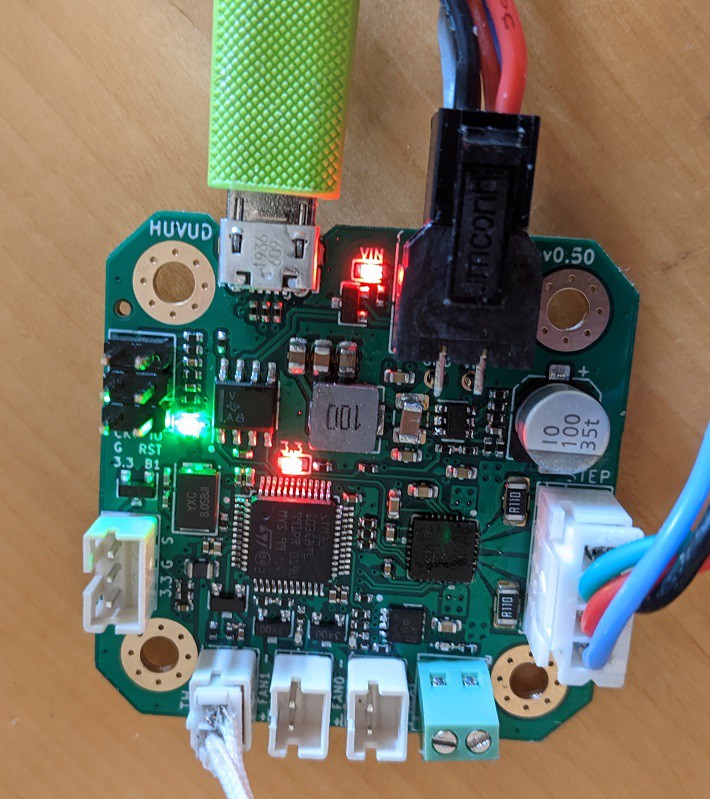 This was the last prototype for this round and I will now start some volume production. First batch will be only 200 boards. It's hard to know how big the market is and as it's just a hobby project I take things one step at a time. 
Time to start hacking on the software some more now. The CAN-serial tunnel used by klipper is a bit hacky and needs some love. And a CAN bus capable bootloader would be awesome since it's a major pain to update the firmware if you have many boards.
And I should make a little jig for testing and programming the boards. Anyone have hints where to get pogo-pins or other useful test-jig items/software etc?