I will start with a simple setup as a proof of concept:
A Raspberry Pi is used as controller and later substituted by a more embedded solution (which is yet to be determined). The printhead is moved by a linear slide, which is harvested from an old CD-ROM drive. The Digital Stamp is initially powered by an ATX or similar power supply. A small selection of ink cartridges is there to be tested.

Overall goals:
- Small
- Easy to handle
- Wifi
- USB
- Local data storage
- Good printing speed & quality
- Real time clock or frequent time synchronization

Are you curious about something, do you found a mistake, or do you have questions? Please write a comment.
The system design document: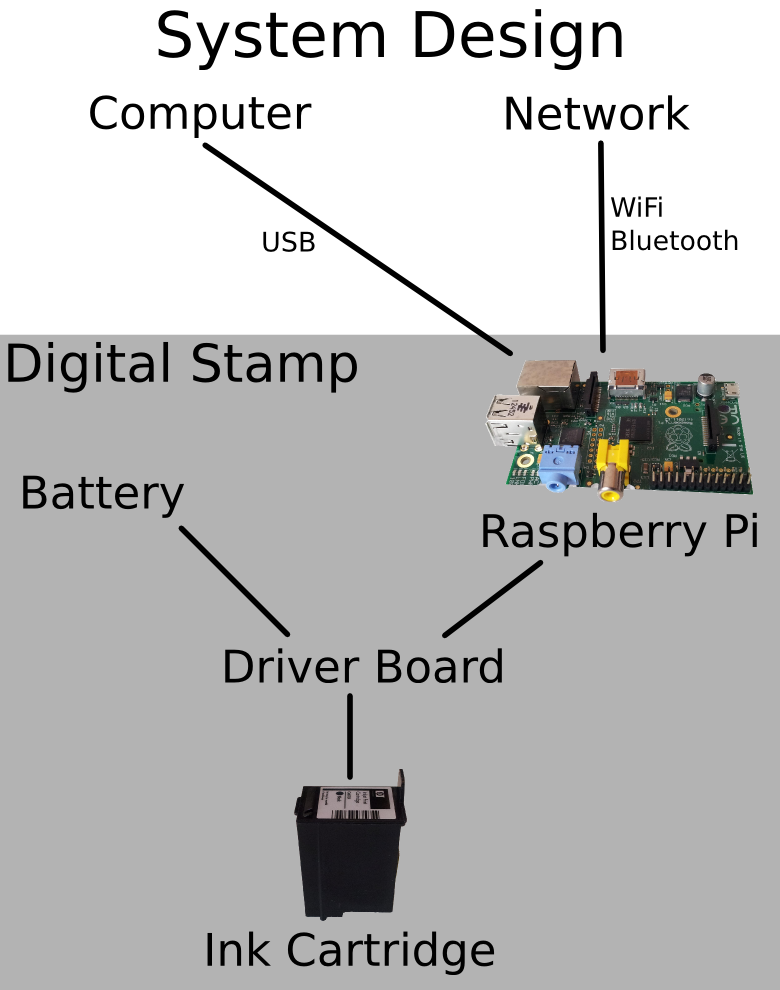 Licenses: For my own work (text and pictures) I use the
Creative Commons Attribution-NonCommercial-ShareAlike 4.0 International License
If you need another license, feel free to contact me.
Here's my concept video: