I was able to go through a first prototype of the new version and I'm pretty happy with the results.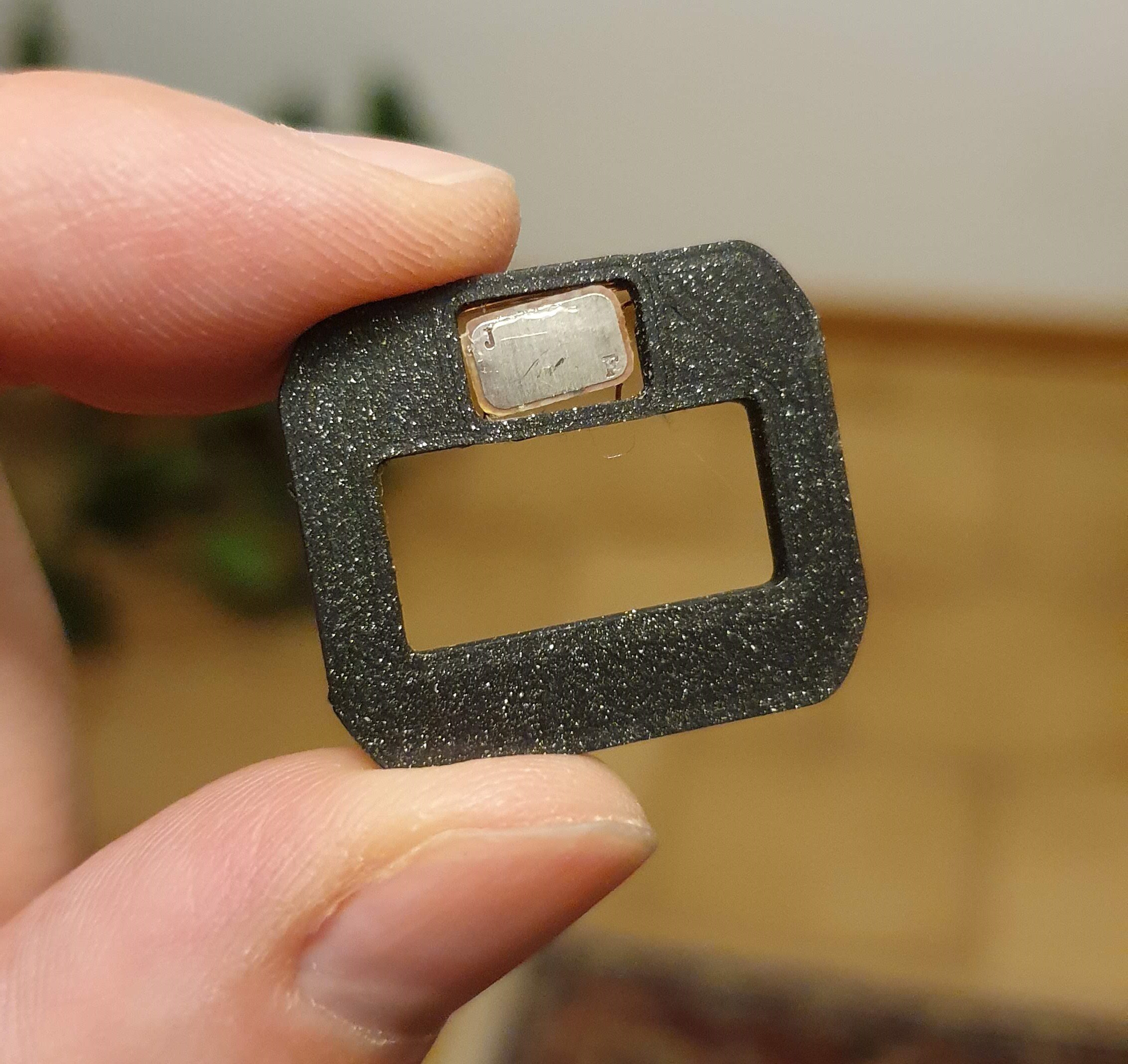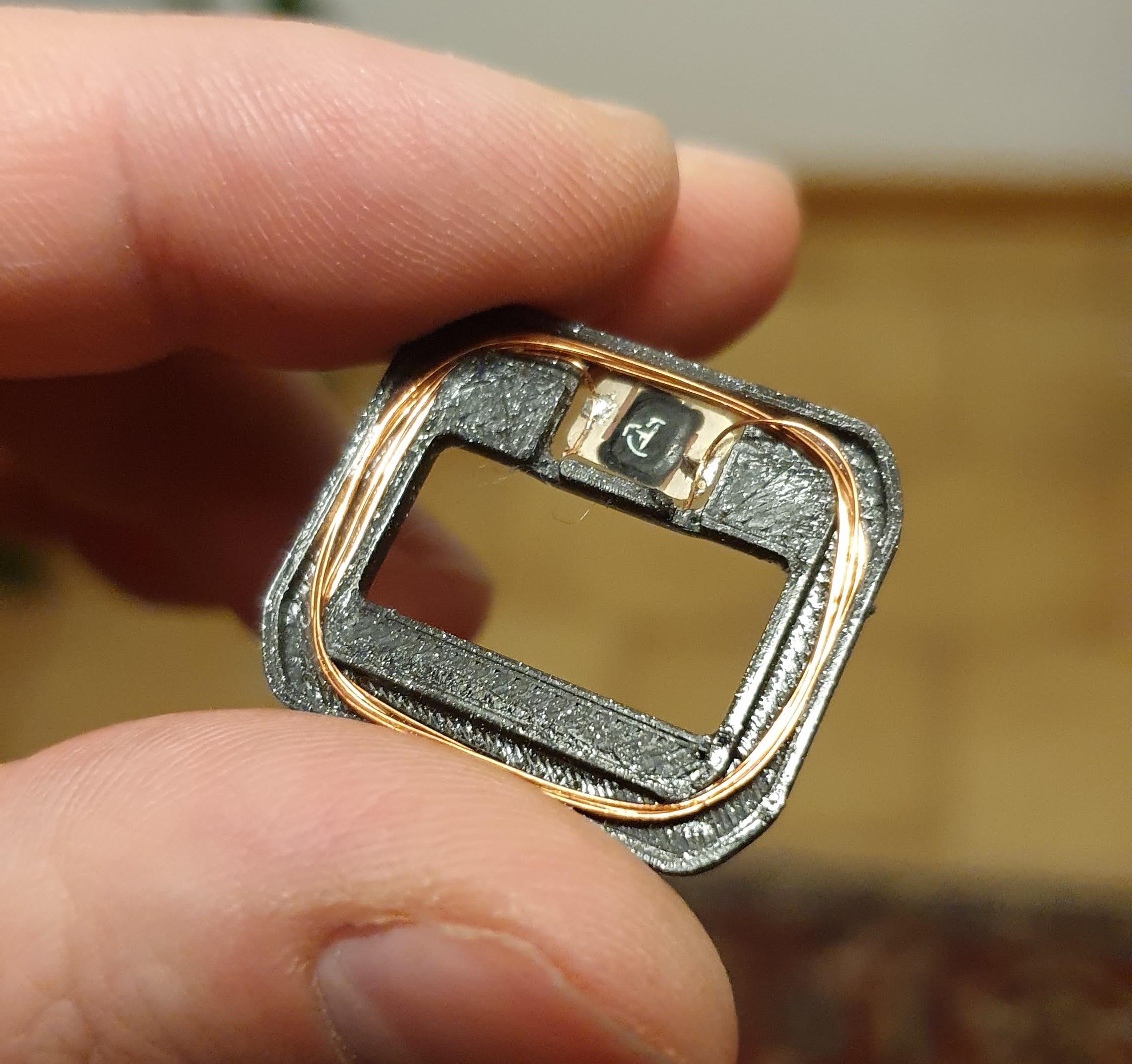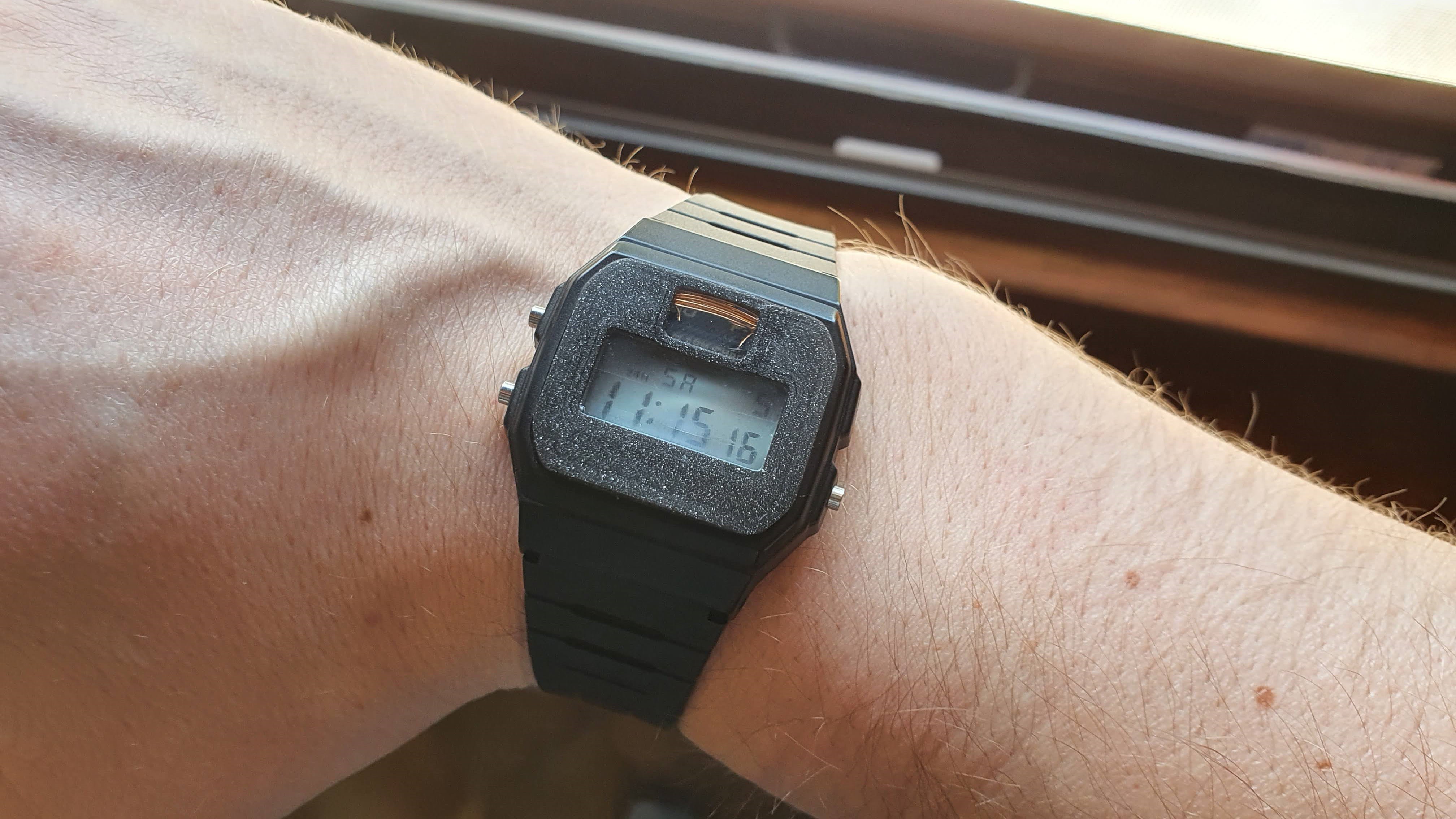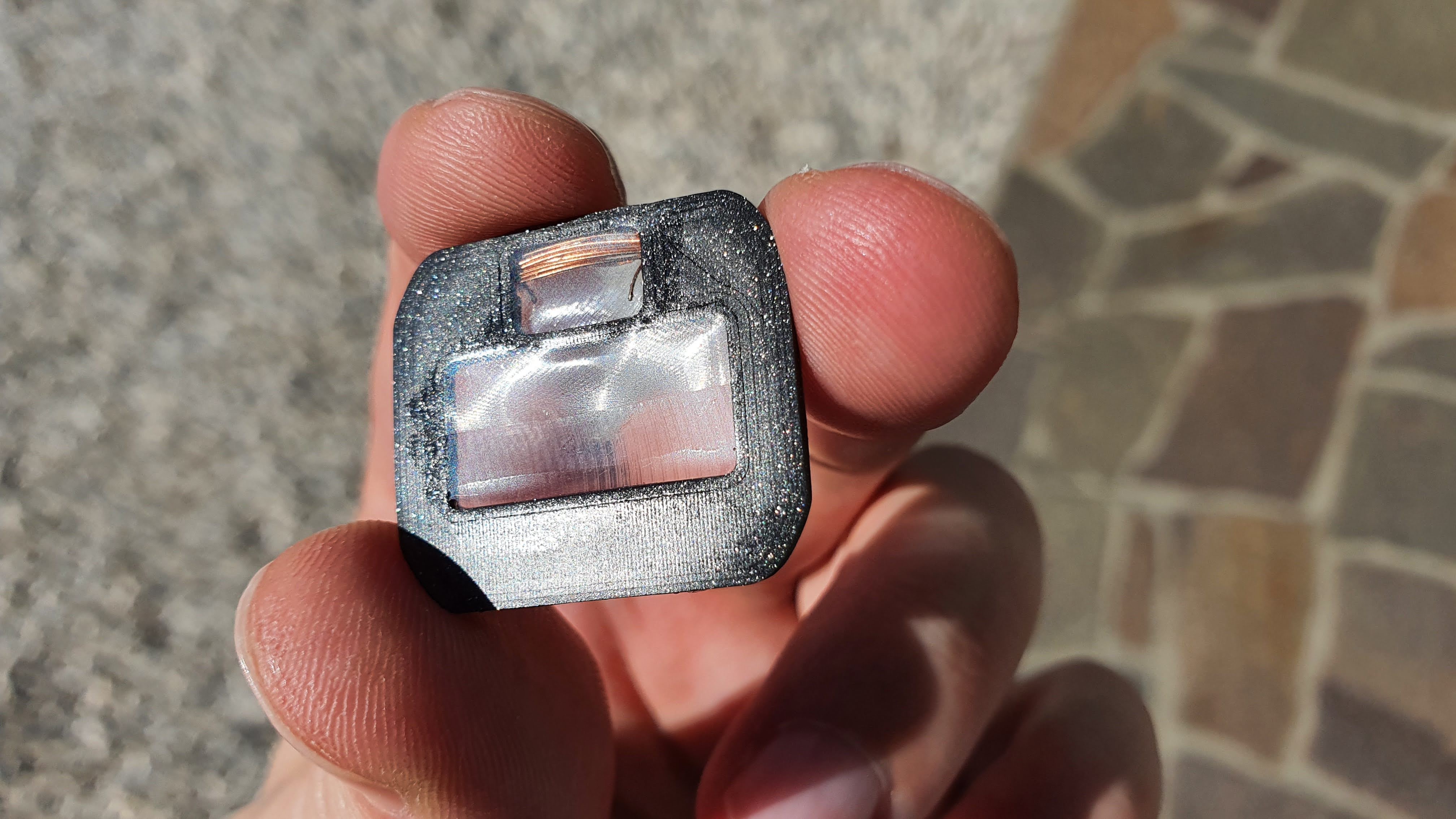 Aesthetically I love it (still need to dial in the resin curing process), I've lost the stealth factor but this thing is super cool to look at. Even more so when the real chip will be in place. Unfortunately the thing is really hard to build too: I was able to cram this amount of copper wire before running out of vertical space and unfortunately this wasn't enough to get reasonably close to 13.56MHz. Furthermore getting the wire in place required an unreasonable amount of nail polish.
I'll try to find some more space by thinning the faceplate (I don't want to get too high since it's already 1mm thicker than the original one) and I still have my secret weapon:
0.1 mm thick enameled wire.
It'll drive me crazy but could be a solution.