Math education is hard, i want you to memorize a simple math operation 
say: ten plus five equals five. 
ok now close your eyes and repeat the same operation.
what did  you imagined? now try thinking of that operation in anything other than a numbers (10+5=15) 

according to the WHO "Globally, at least 2.2 billion people have a vision impairment or blindness"

"Distance vision impairment:
Mild – presenting visual acuity worse than 6/12
Moderate – presenting visual acuity worse than 6/18
Severe – presenting visual acuity worse than 6/60
Blindness – presenting visual acuity worse than 3/60"
More than 80% of those children live in third world countries and 10% in the western world. 
Imagine teaching math to children with visual disabilities, now imagine teaching them remotely. there are no proper platforms that bring the combination of right tools to enable remote distance learning massively and cost effectively to children in urban areas not to mention those in remote or hard to reach areas. 
We will change that. Ed1nR MVP  is the first of a set of  cost effective opensource tools aimed at filling the void for inclusive remote education designed around the experience of special education teachers aimed for massive reach via the awesome power of IoT.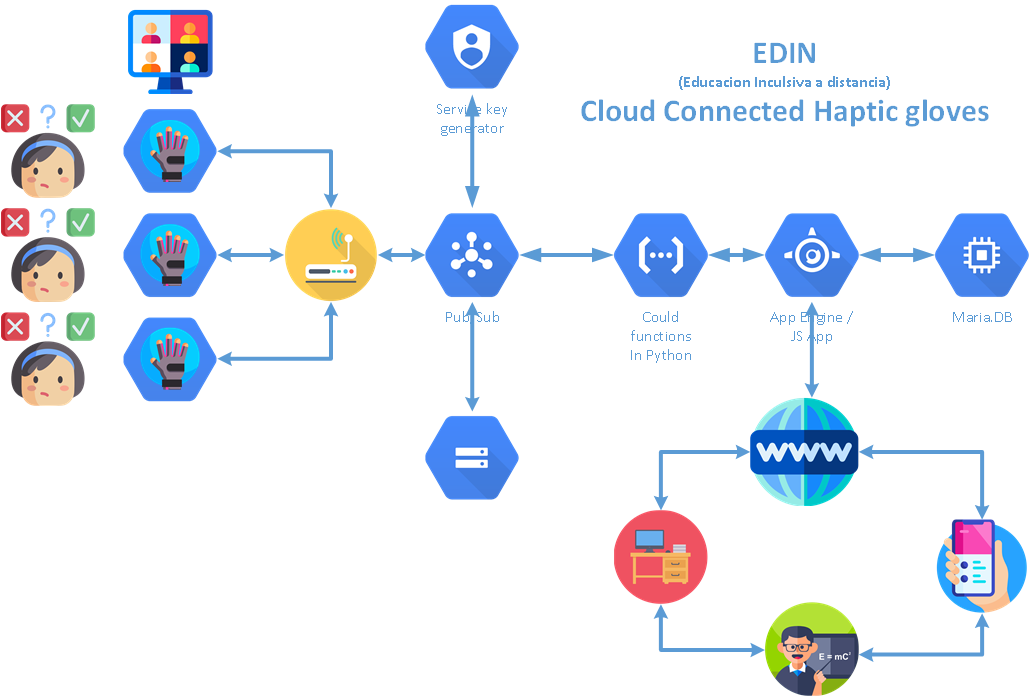 We want to create an opensource connected ecosystem aimed at filling the gap in education for millions if not billions of children world wide.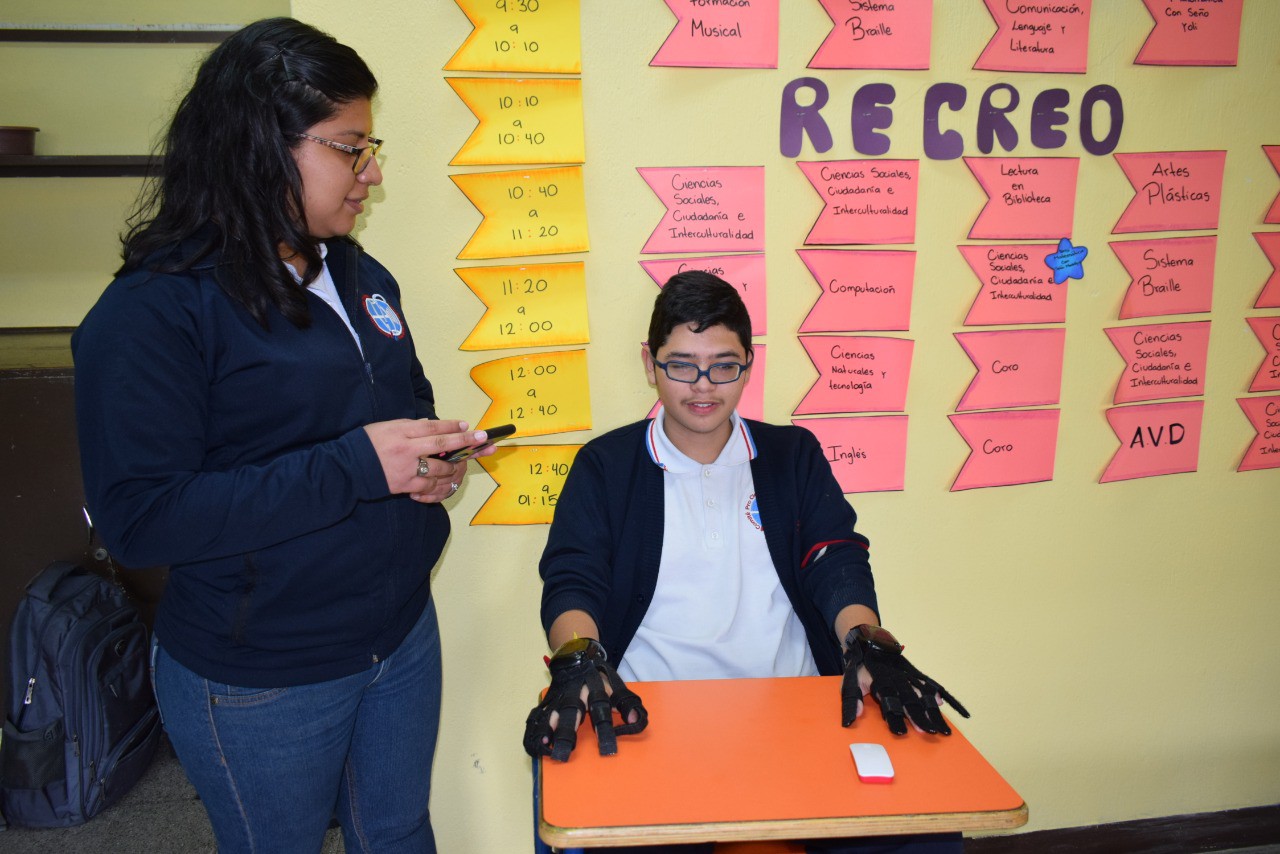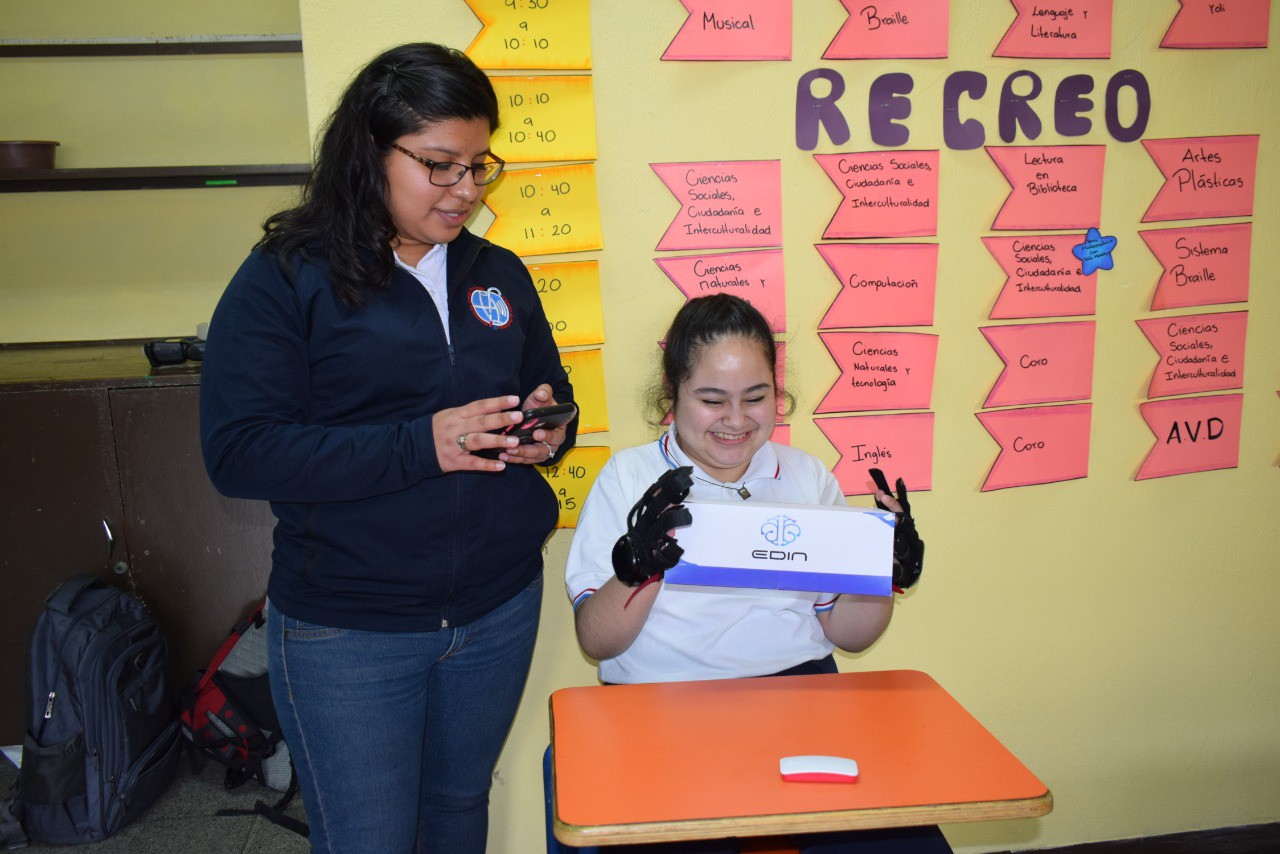 Our solution is comprised of a pair of haptic gloves running an ESP32, a stand alone app running on a raspberry pi that doubles as an  IoT gateway an Wifi AP and a cloud solution platform.