First Prototype: Gloves but we have 2 problems
1) one hand size does not fit all.
2) finger tip sensory reduction (important for other task)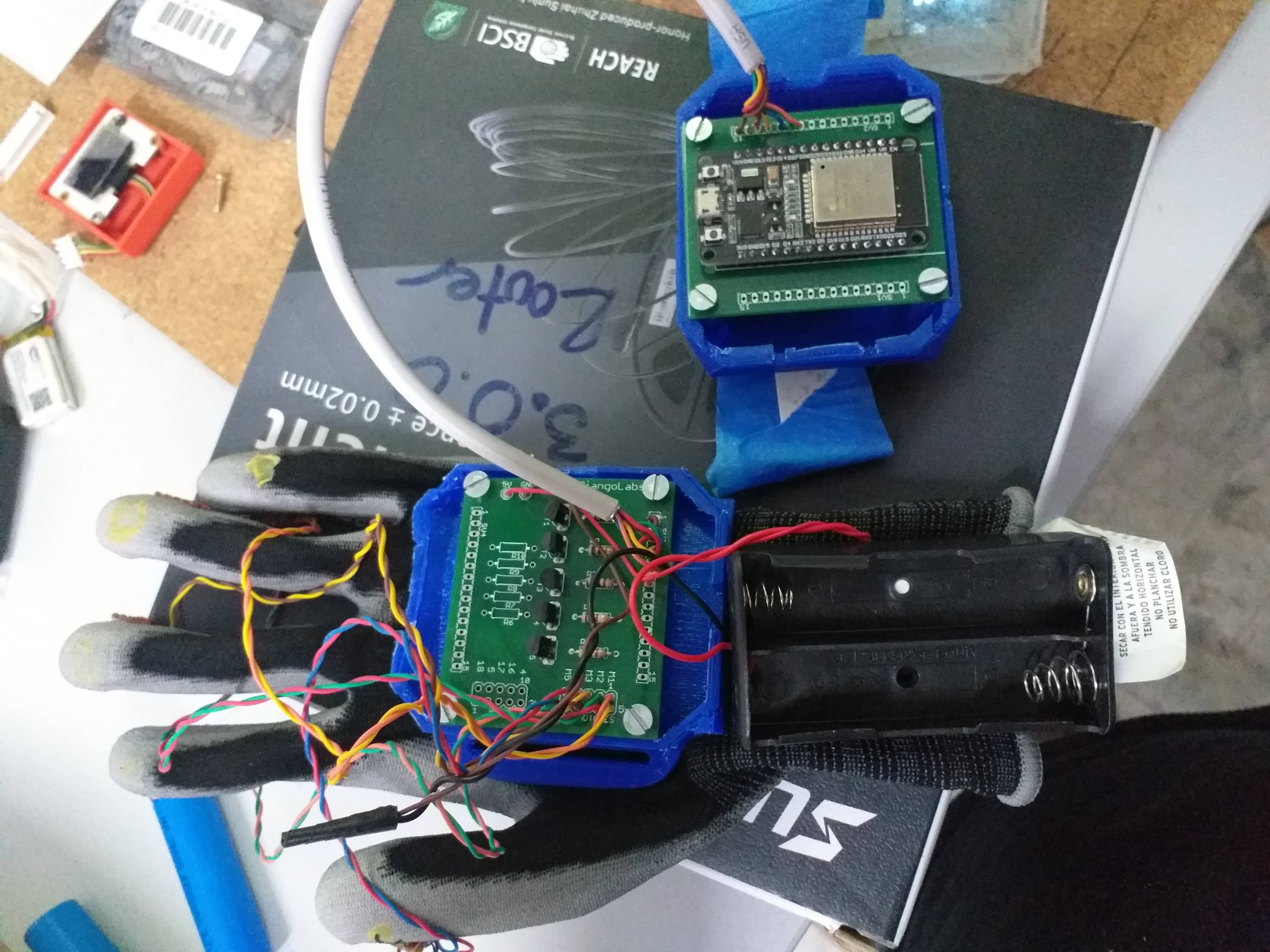 solution Velcro Tape
Already one side with strong adhesive to hold in place cables and linear motors, also Velcro is comfortable and fingertips are left open.  they can be resized on the go. by simply tightening the Velcro belts around the fingers.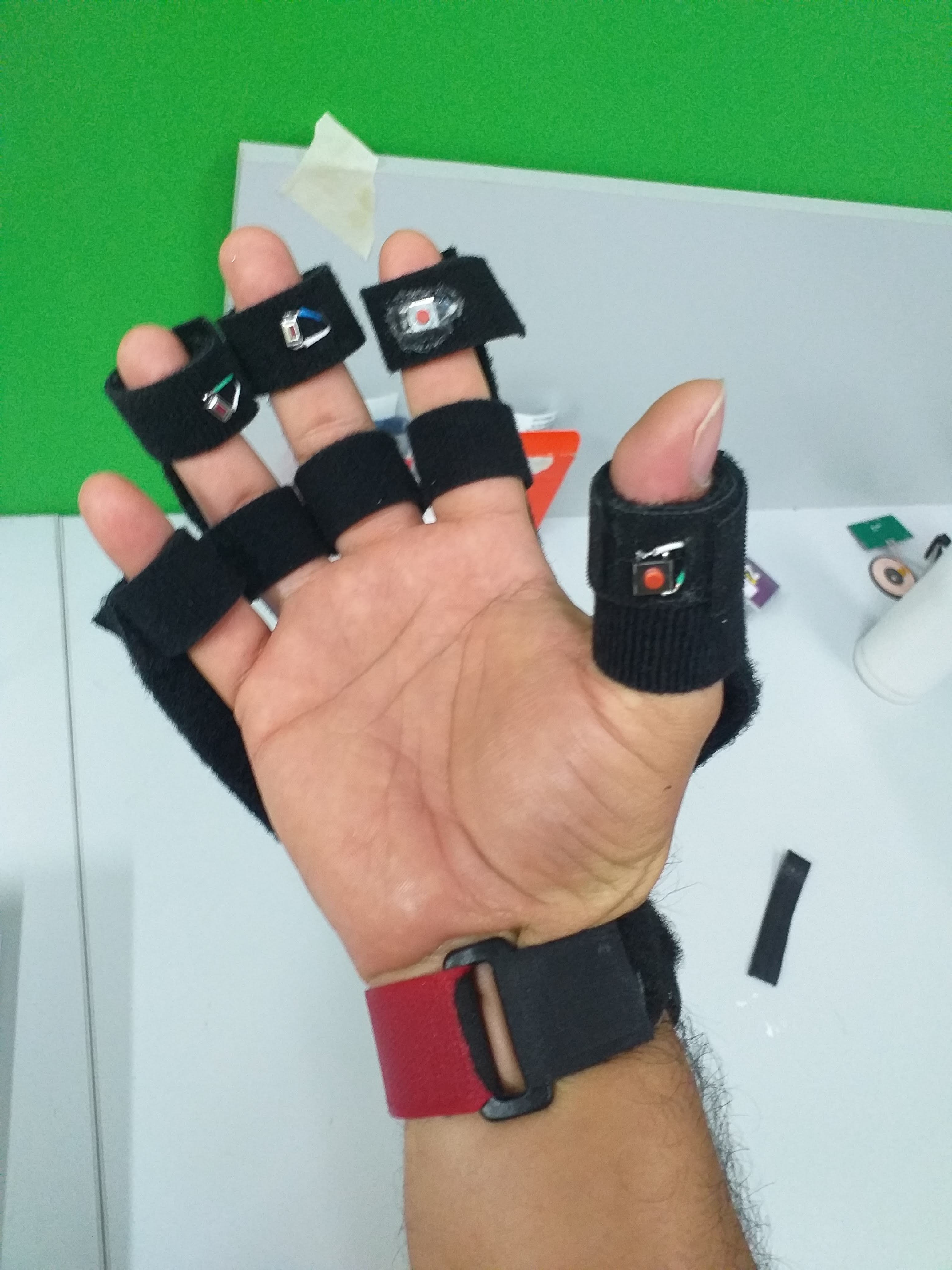 Velcro is also cheap and abundant and commercially available.