To eliminate the effect of light (natural and artificial) necessary to cover the "eye" of the cam tape, the best in several layers.
When launched, the application is minimized to the tray with an star icon: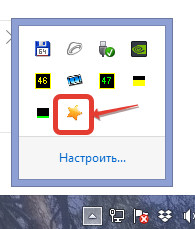 Application window: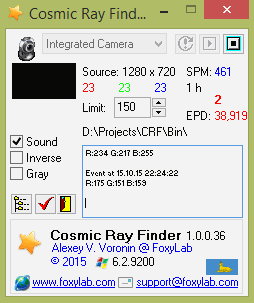 To update the list of connected cams is a button

.
To control the capture of images from the selected cam are the start button

and stop button

.
After starting the capture application selects the highest resolution (Source), allows the cam to capture images.

"Worm" :