Now that I created 3D printed shims for the LEDs to nestle under, I was really curious which LED configuration would have the best & brightest light distribution. So I threw together a test board. 
Here's the board. Each one encapsulates both LEDs and resistors under the switch. Starting from left to right:
Two 0603 LEDs on the outside with their 0603 resistors in the center.
0805 LED in the center.
0603 LED in the center, resistor perpendicular.
0603 LED in the center, lengthwise.
0603 LED in the center, widthwise.
Which one do you think was the best?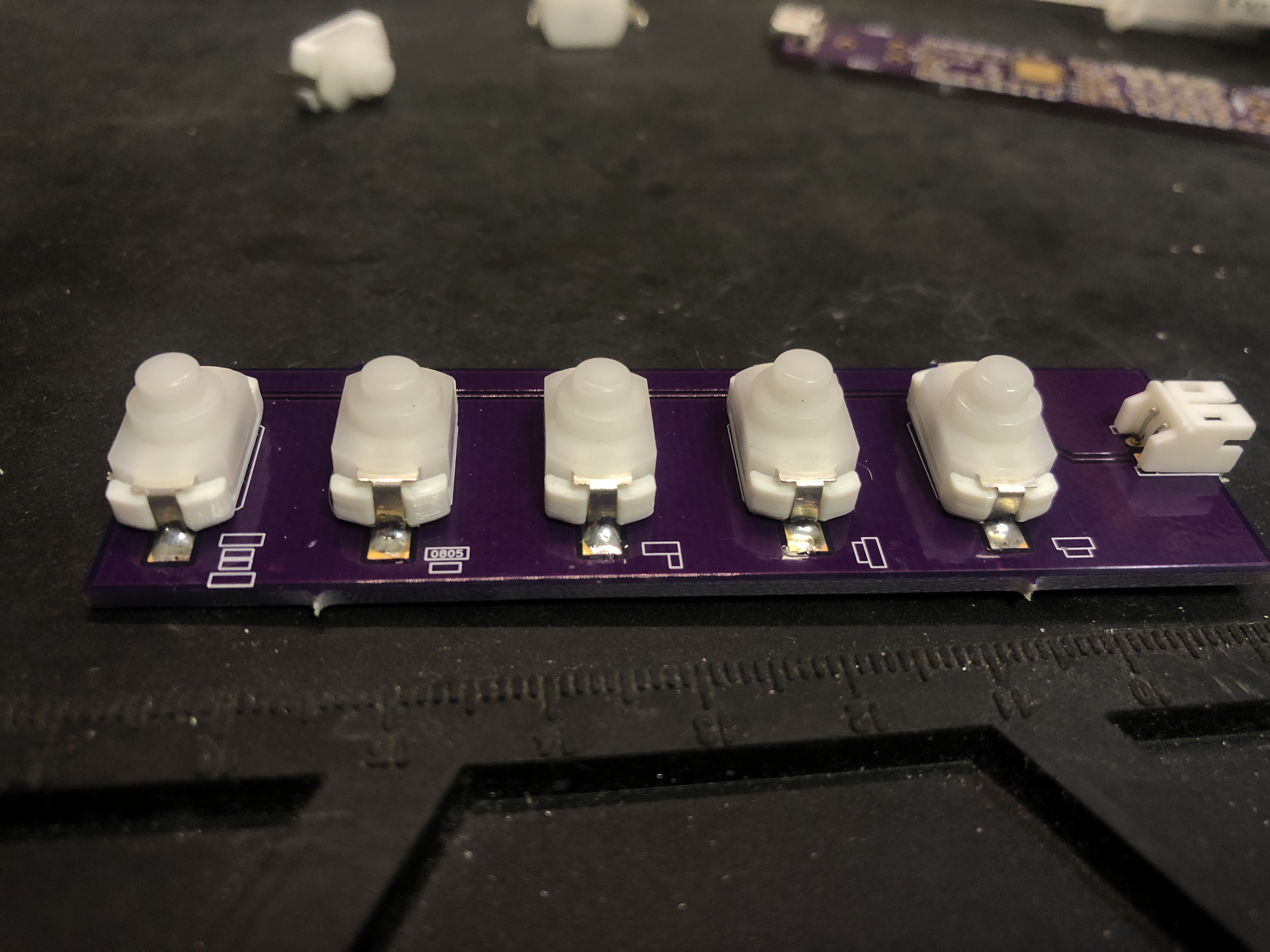 Drum roll...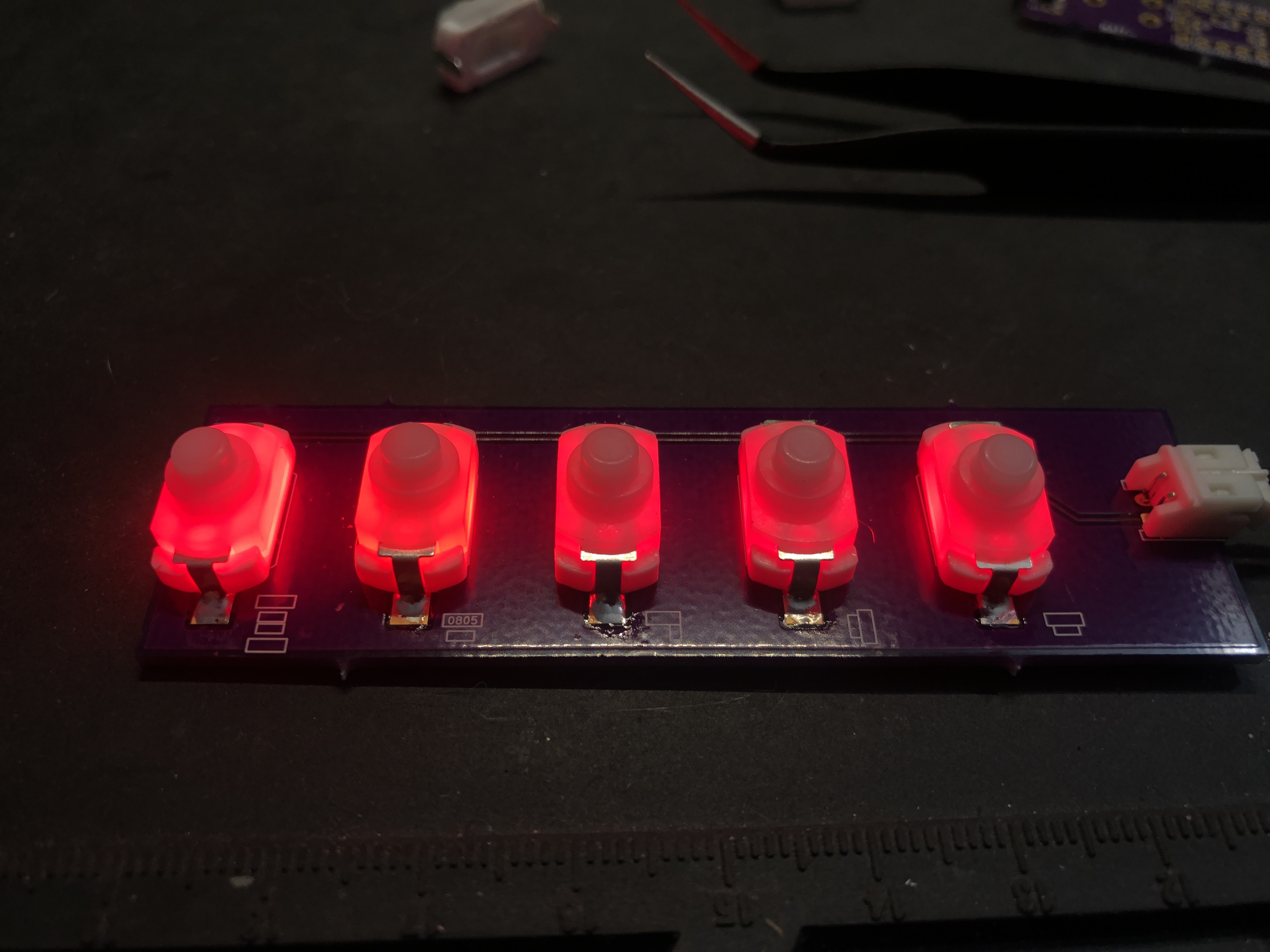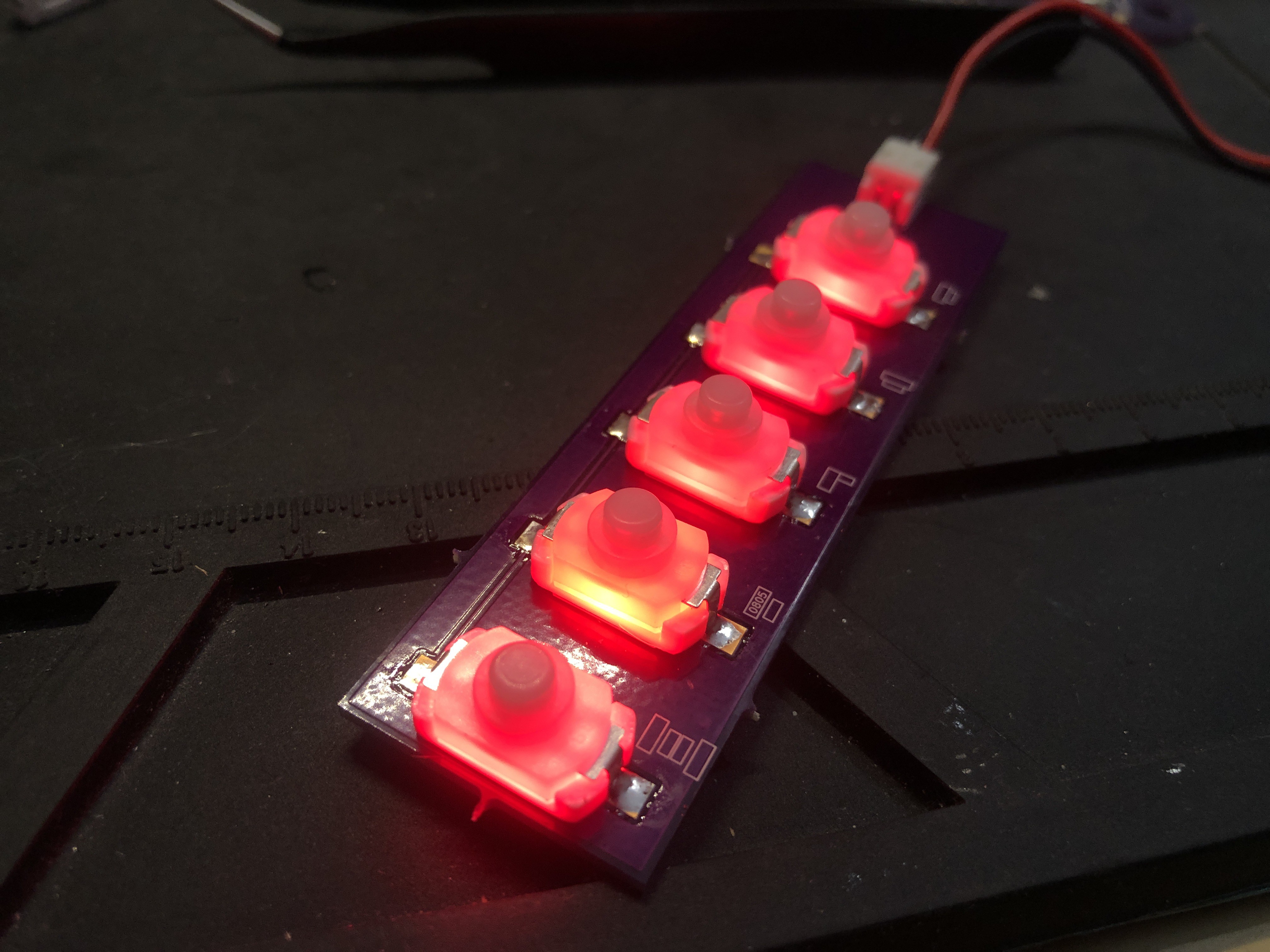 I think the right three were equal in distribution and had a nice glow. 
The 0805 seemed to be too bright, and centered in one place (not evenly diffused).
Using 2 LEDs provided excellent distribution of light around the switch, but was brighter than necessary.
For me, the winners (by a small margin), were the right three (single 0603 LED).
Caveat
But, to be honest, it wasn't a fair fight. The brightness of the 0805 LED is spec'd at 150mcd while 0603 is a mere 60mcd. So I'm confident that if you brought the brightness of the 0805 down, it would perform as well as the others.
Technical Details
Resistors: 200 Ohm
LEDs
Power: 4.2V, single-cell lithium battery.