The project looks a lot more finished after powdercoating the case. The case is formed out of 0.030" 5051 aluminum. This case design does not require any welds. Nutserts were used on several of the machine screw holes because it would be difficult or impossible to get a conventional nut into the case.

The cable coming out the top of the case is for the GPS antenna. Right now, the little patch antenna is not working to get a fix in my shop. A higher gain antenna with a view out the window is on the other end of that cable, and it works fine. I will get a higher gain patch antenna to sit on the top of the case and see if that is sufficient to get reliable fixes inside the house.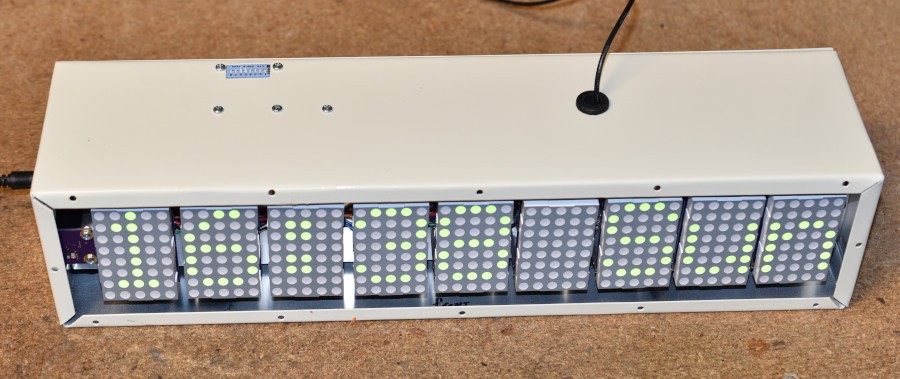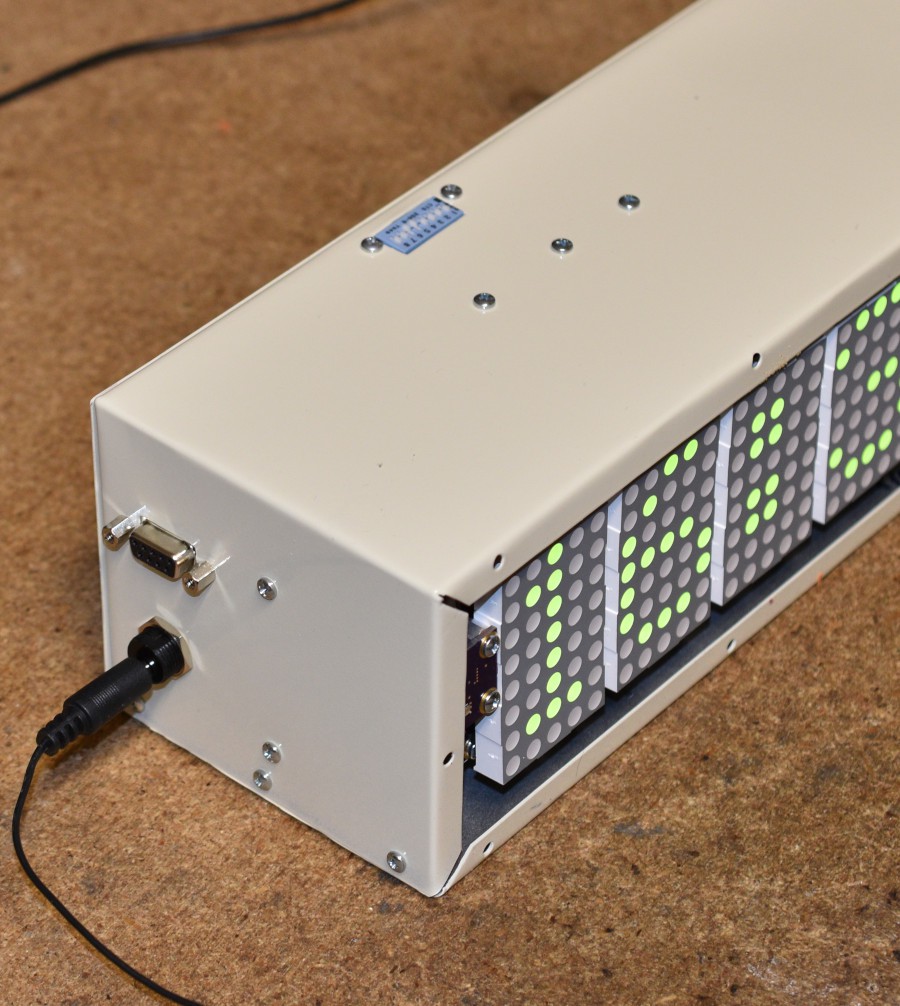 The DIP switch, Debug console port and power connection are visible in the end and top view shown.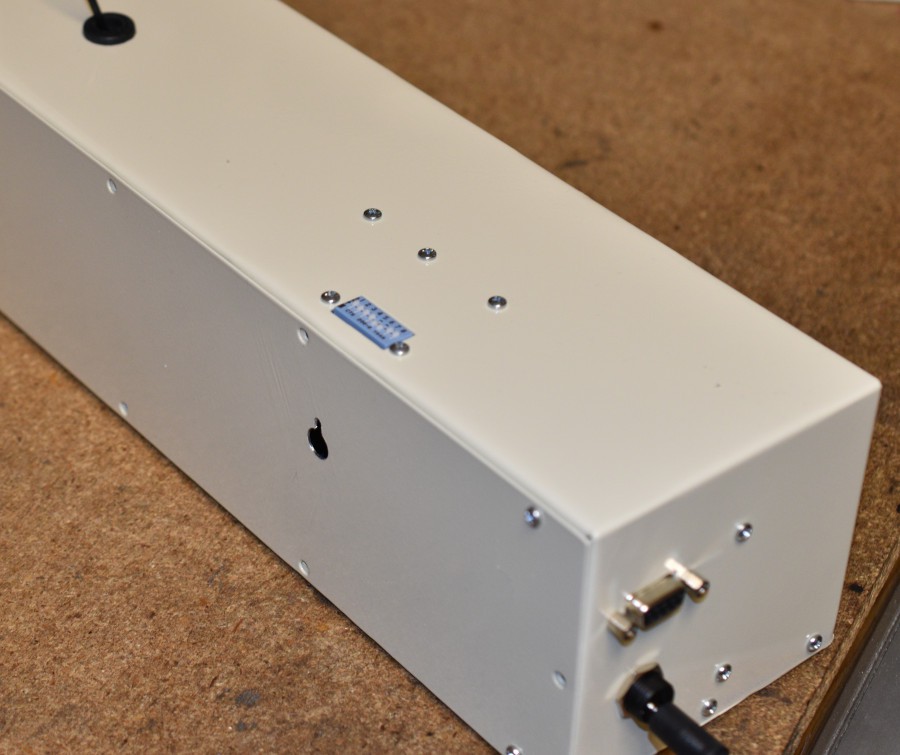 One of the slots in the back cover that will be used to hange the clock on the wall.

The last step is to put a neutral gray filter on the front of the box. It should increase the contrast and conceal some of the details inside the box.
Finally, I got the plastic for a cover/filter for the front of the box.