1. Why this project
Lunii is a commercial story teller little box for kids : they listen to audio stories and they can change the path of some of them by choosing elements and characters. There is a tiny screen used only to display images during the choices.
Kids are fond about this box! As parent, it is your best friend during travels :D
Well, here comes the goal of this project. The story box is quite good, especially the mechanical part: the touch sensation is very soft and the size nearly perfect (a thinner box is better). You can buy and add more stories through a software called LuniiStore connected to the USB port of the box. The quality of stories are very good.

The dark side of the commercial box is the fragile electronics parts:
Problems come often from the buggy firmware
the USB port and the LCD screen de

fe

ctive

 electrical 

conne

ct

ions (using a USB-C should be better!)
the battery fastener is poor quality (and the LiPo 700mAh is quite short and not working after 3 years, but this can be easily changed)
Limited options to create your own stories (everything is opaque)
Having an electronics product that does not work for one day is a drama for kids. That's why I decided to create my own version of a story teller box.
The goal of this project is:
Provide resources (firmware, BOM...) and guidelines to build your own hardware
We bot not provide custom boards: USE EXISTING BOARDS on the market. Using existing parts will be resilient and easy to repair
Provide STL and 2D/3D plans to build your own enclosure (3D-printed, CNC ...)
Provide a basic firmware, open-sourced, that can be easily hacked to fit your needs
2. Architecture
Here is the main diagram which is very generic.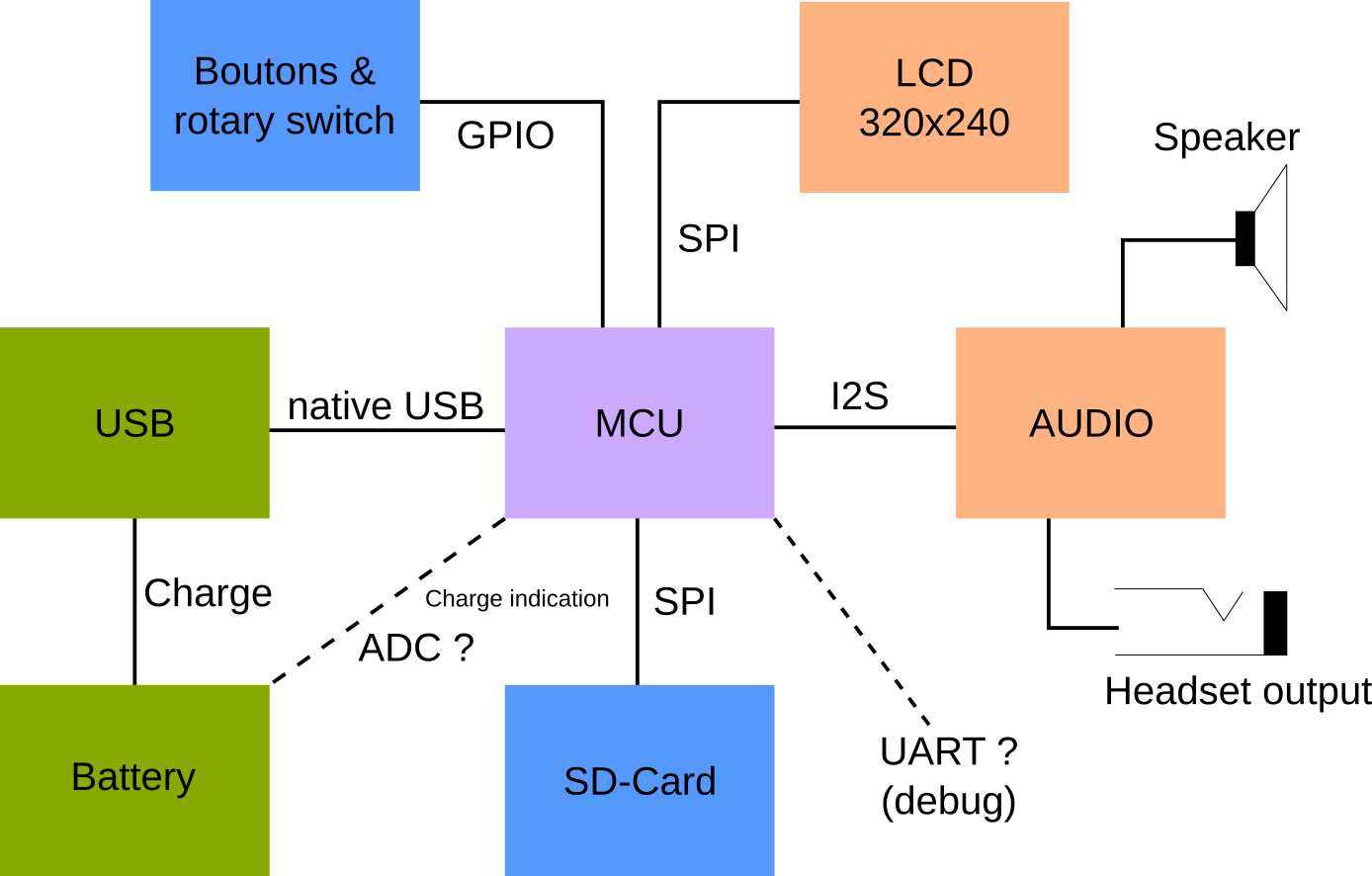 3. Software
A PC and Android app is under development. Beta 1 is available! Source code and pre-build version for Windows can be downloaded!
Please provide feedbacks.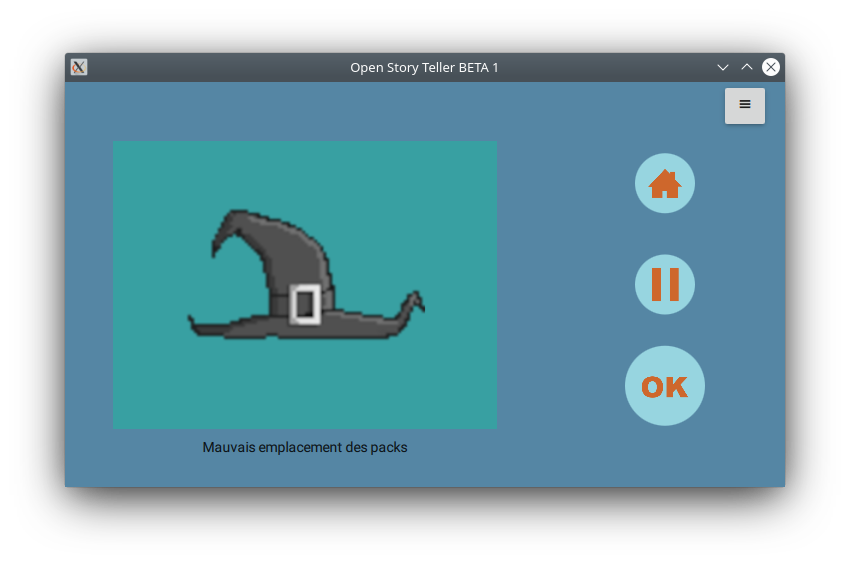 4. Firmware
The firmware will be very easy to port to any hardware platform: we will use hardware abstraction layers!

5. Mechanical parts

The form factor will be completely different: the goal will be to provide a MINI story teller box.
/!\ Work in progress /!\
The goal here will be to provide 3D mechanical parts to print by yourself to you can easily build and repair your box at home.
6. Project source code, BOM, guidelines and datasheets