Teaser for the next version!
Coming soon, to the GitHub repo and this project page, a new variant approaches!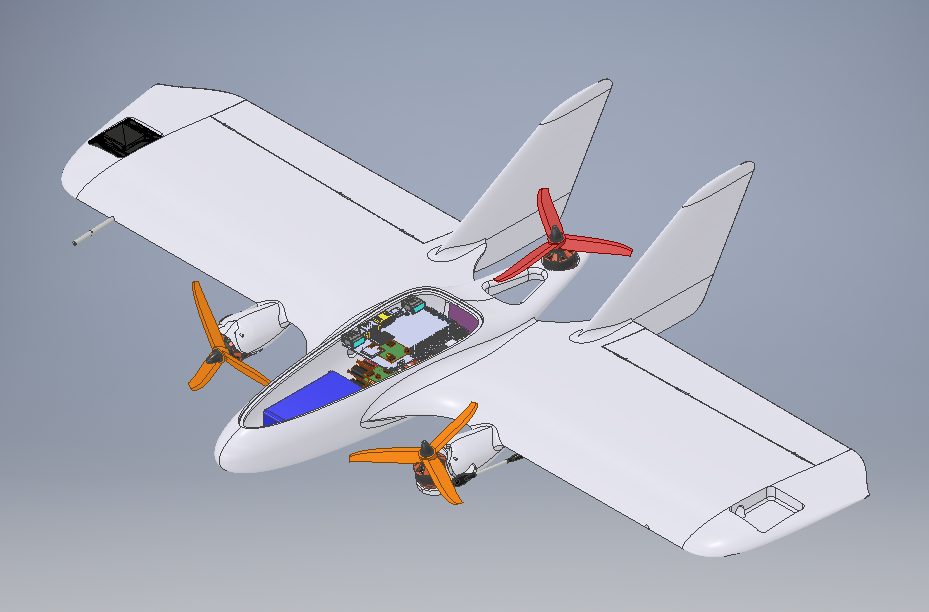 Featuring the following improvements:
A shaft for a Carbon Fiber spar up to 7mm in diameter!
Support for front motors of up to 28mm outside diameter (29mm if you are brave).
Wire routing improvements, no more struggling with wires stuck in tunnels!
Larger vertical fins with full integration!
Separately-installed wingtips with large pockets which should enable various telemetry and GPS modules.
Improved building and joining surfaces.
A lengthened nose and improved component placement for perfect Center of Gravity.
Larger volume for avionics, improved mounting stanchion placement and diameter(s).
Pitot-tube mount with correct angle-of-incidence.
Other various improvements.
Arriving in a few days, stay tuned!