The Main Computer Details are as Follows.
Concept
The overall concept for this computer is that it essentially consists of three different printed circuit board layers. Which are further explained and presented below.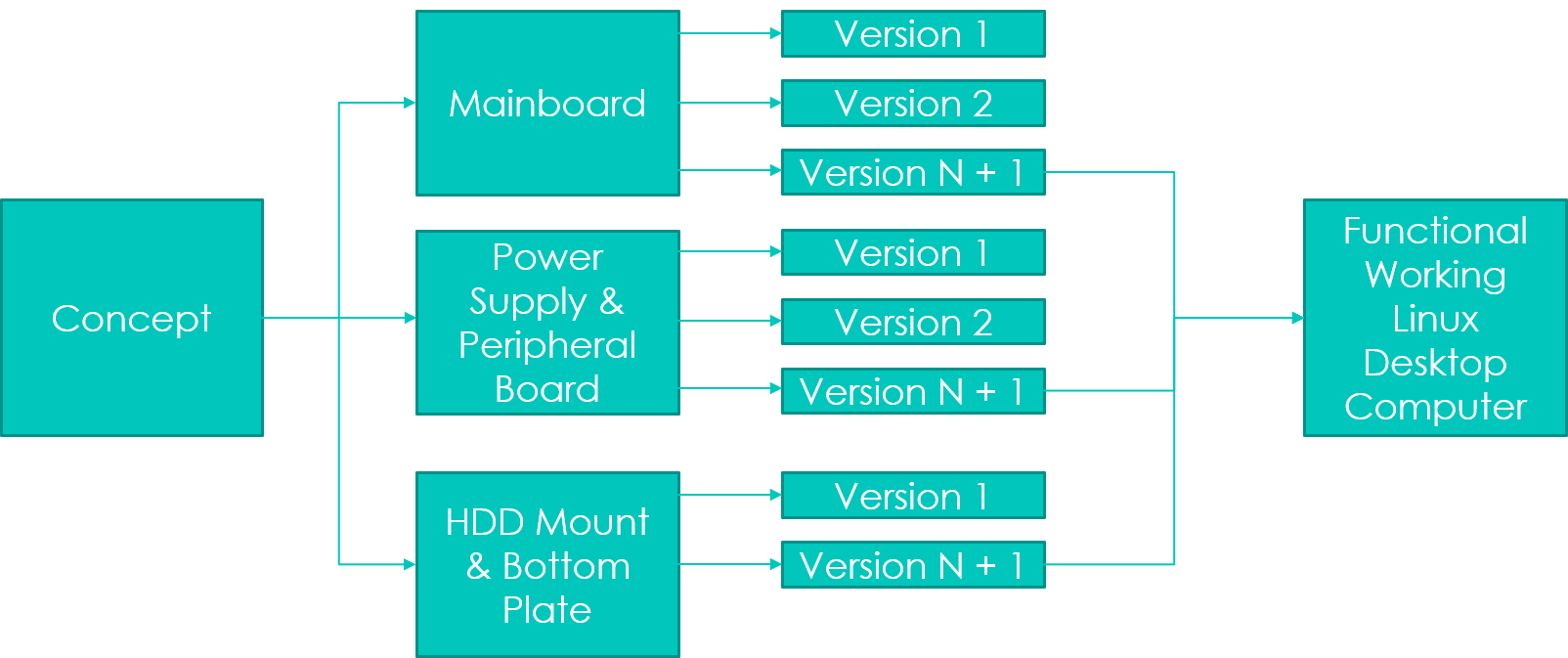 Where Layer 1 is denoted as the mainboard. As it includes the main components, including the processor (SoC), RAM , USB and Video Output.

Layer 2 is denoted the Power Supply & Peripheral Board. As it contains the necessary power components to safely manage and supply power to the mainboard. While also containing any secondary peripherals that are not essential on the mainboard. e.g. Serial communication circuitry.
Layer 3 is denoted as the HDD mount & Bottom Plate. As the name suggests it is used to provide a mounting area to install a 2.5 inch SATA Hard drive. Furthermore, this provides an extra two layers of copper to allow further heat dissipation. Through the entire assembly being connected via board to board connectors and M3 Metal PCB standoffs.
Layer 1 : Mainboard
Top Side
Bottom Side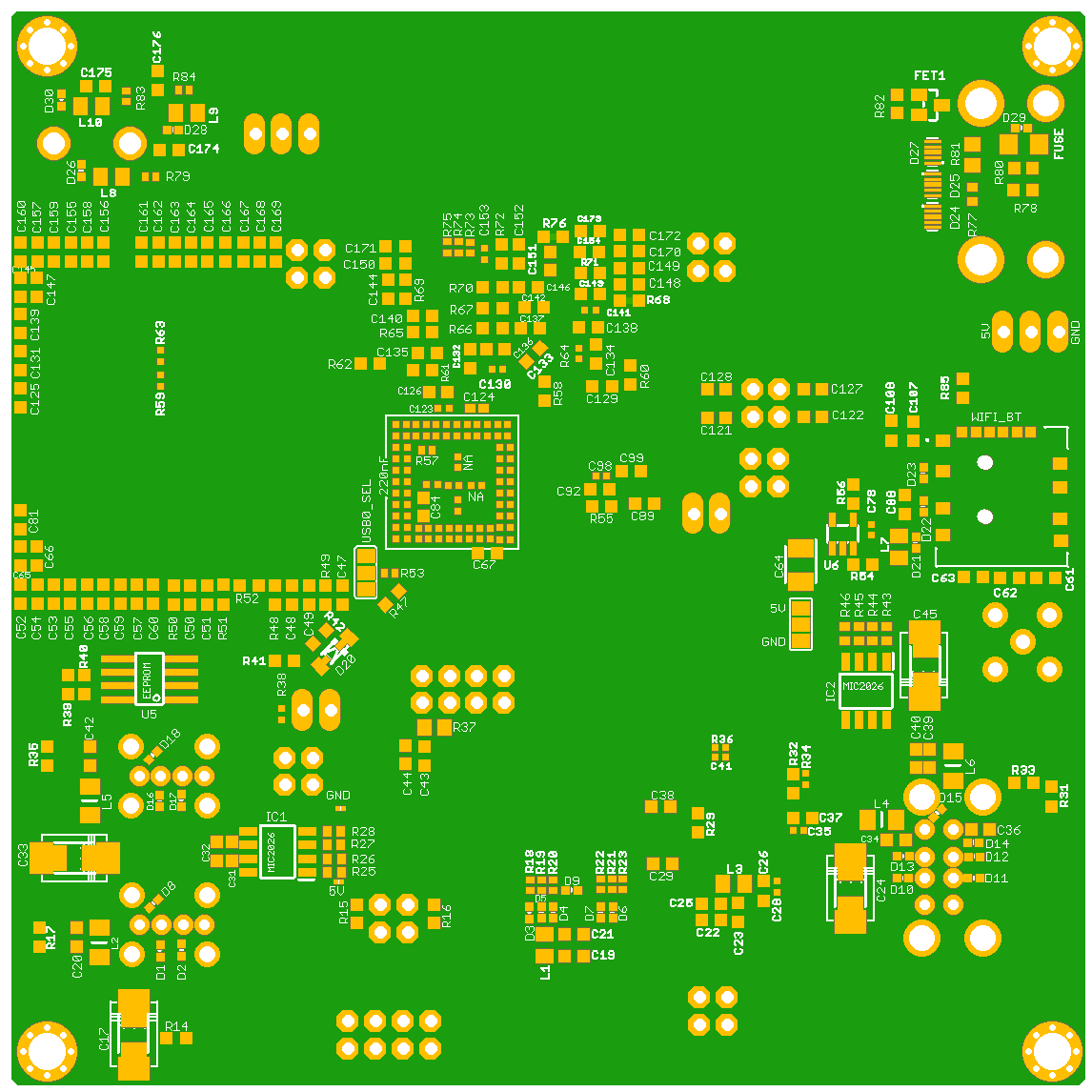 Layer 2 : Power Supply & Peripheral Board
Top Side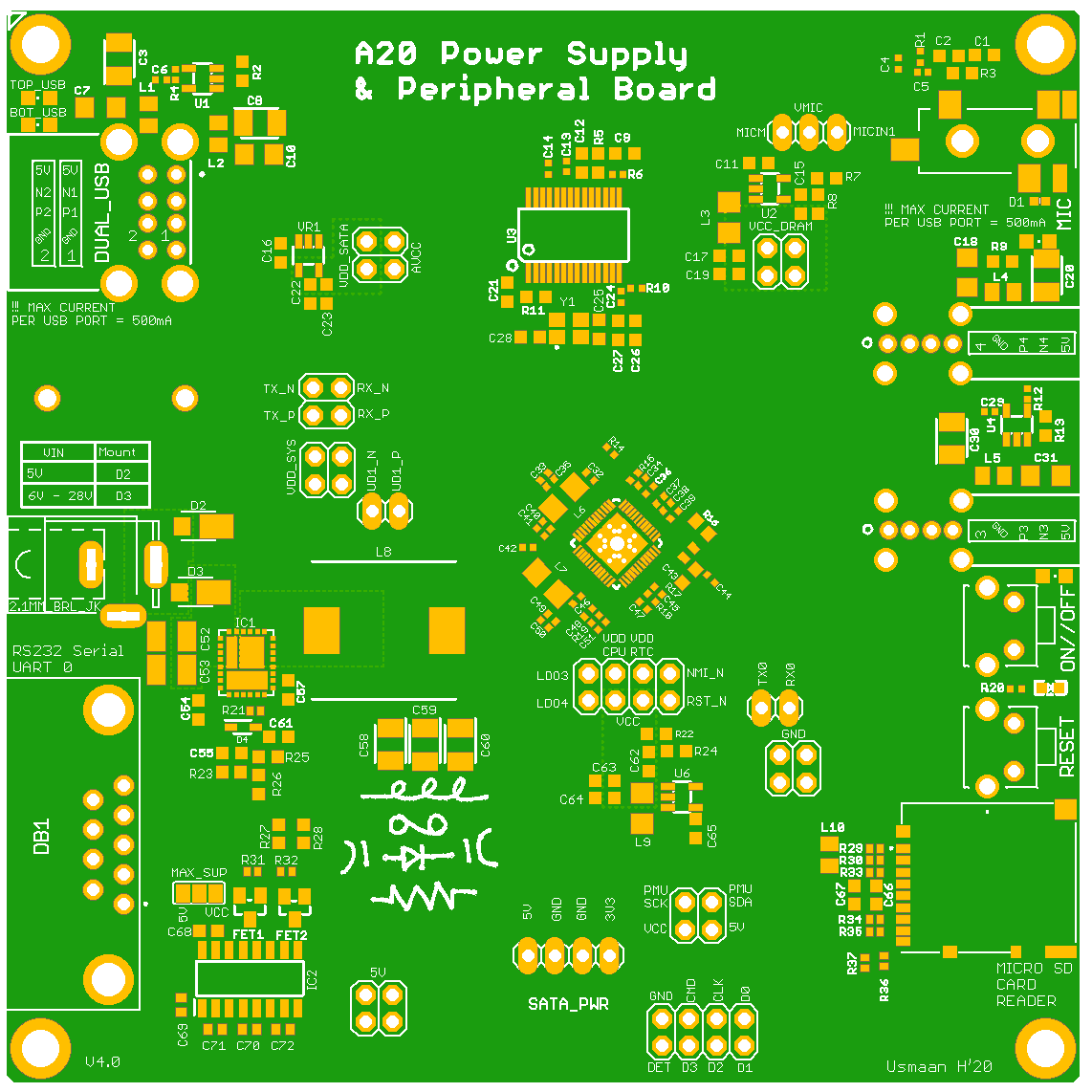 Bottom Side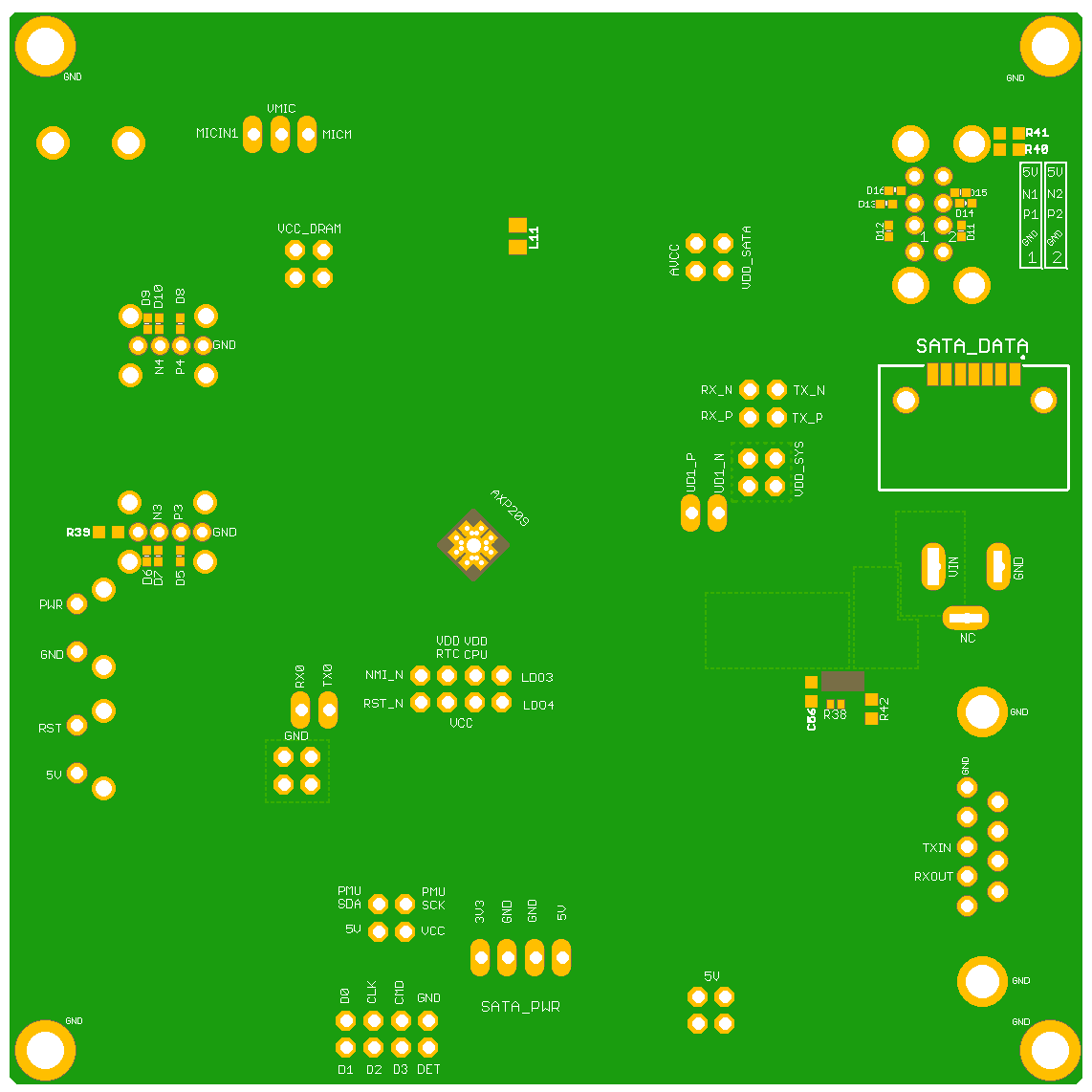 Layer 3 : HDD Mount & Bottom Plate
Top Side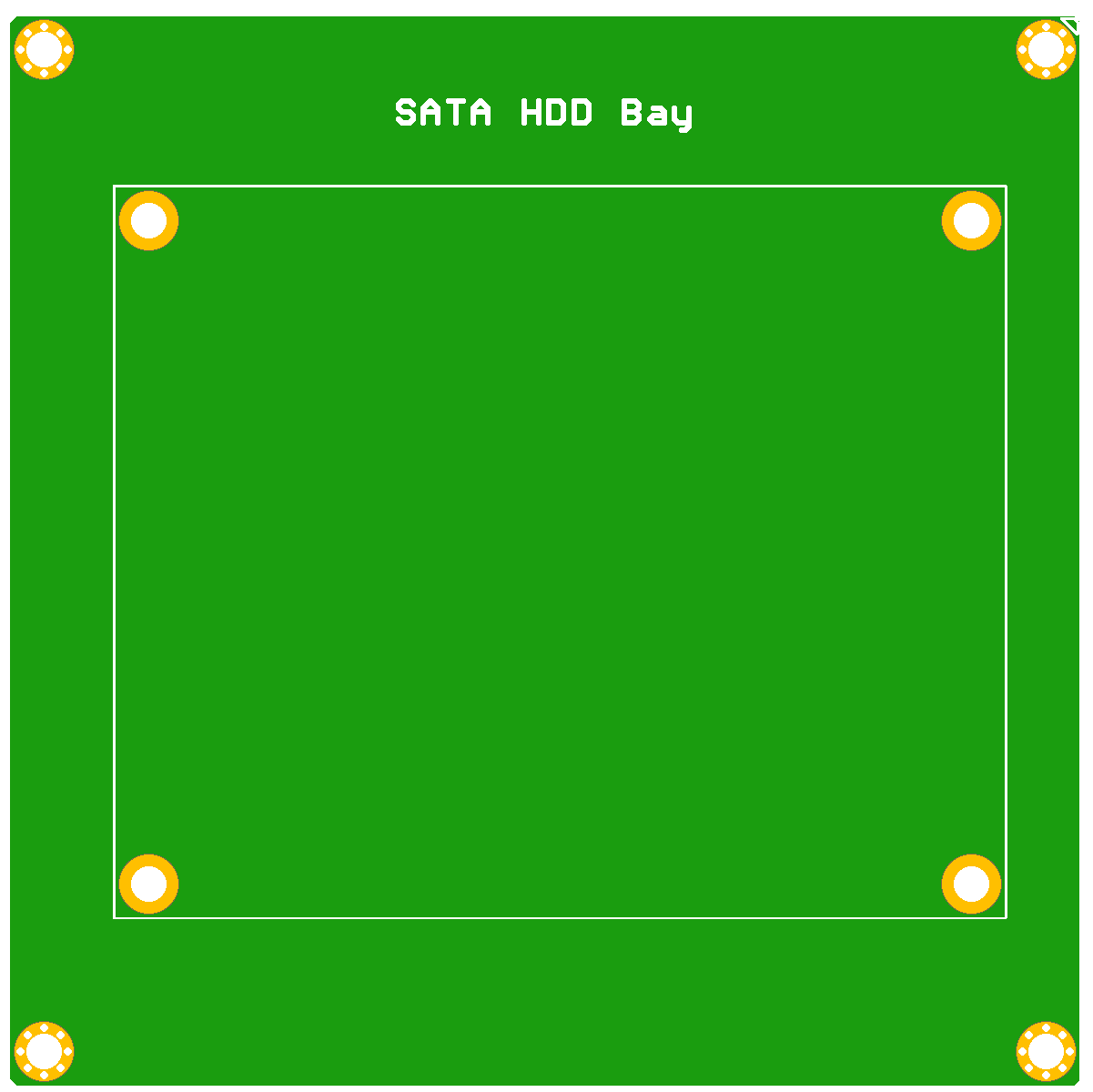 Bottom Side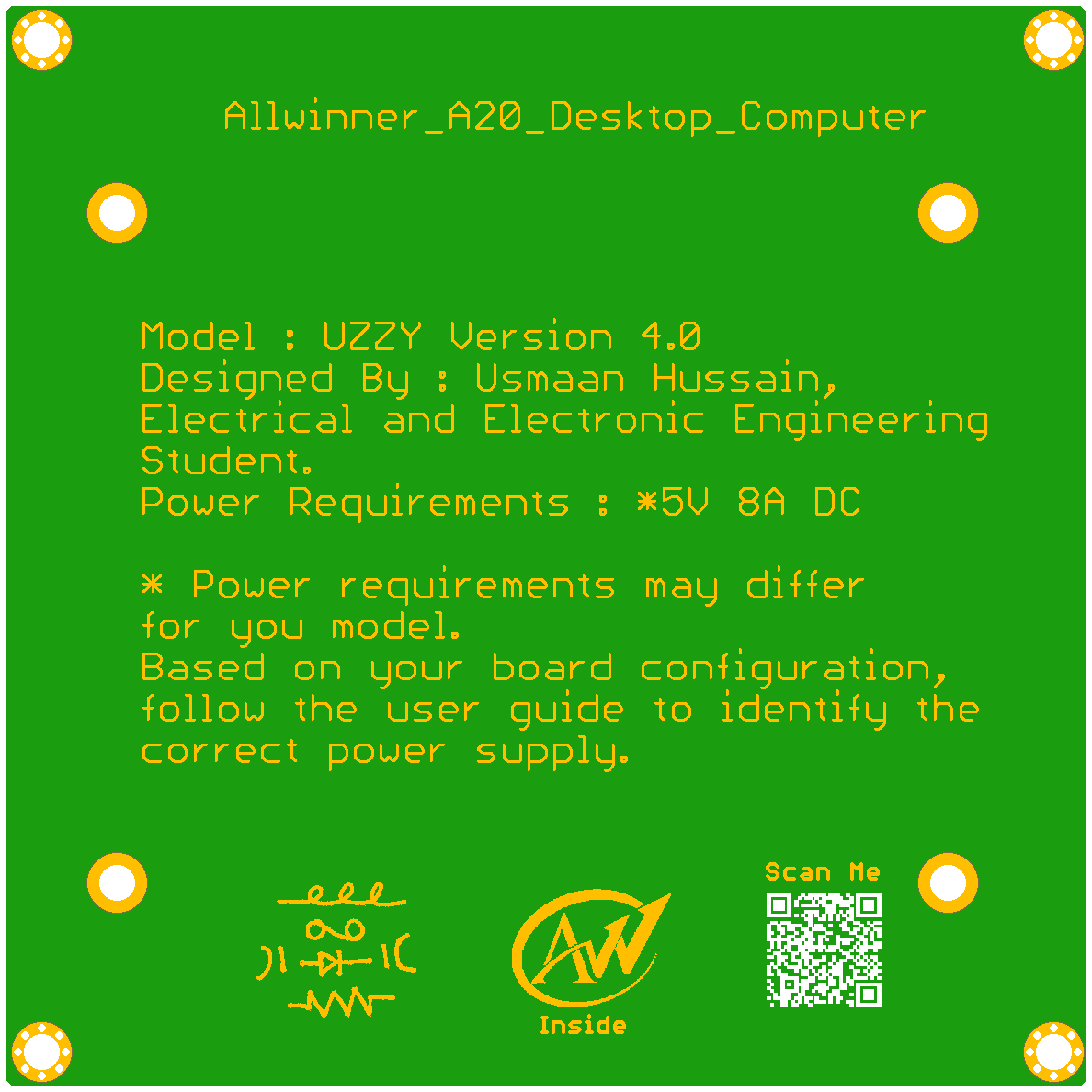 System Features
-> 2 USB 2.0 Hubs ( 8 USB Ports in total).
-> 3.5mm Audio output and Microphone Input.
-> Primary Micro-SD Card slot (Store's Operating System).

-> Secondary Micro SD Card Slot ( SD Card Reader).
-> Full Size HDMI output.
-> SATA Hard Drive Interface.
-> Wi-Fi & Bluetooth or an additional USB Port With full USB 2.0 bandwidth access.
-> Efficient Power Management Solution.
-> DB9 UART Serial Port.
-> Aesthetic Visual Form Factor.
What fabrication facility can manufacture these boards ? That a standalone engineering student as myself could afford?
Your probably wondering who can manufacture such a design. Isn't it going to cost an arm and a leg to just manufacture the PCB's themselves. Let alone, populate the boards with the dozens of varies components. Where it is clearly evident that the computer not only consists of multiple multilayer PCB's with intricate PCB artwork. But, it also requires special care to be taken for fabricating the correct impedance's for the high speed signals. 
Well all I need to say is that if it wasn't for this company . I would have had not chance of ever realising my custom computer design. 
So , you're probably thinking what fabrication facility can provide this level of service at such a affordable cost. That even a student could afford. 
The answer can be found below !!!
Ordering the PCB's to be fabricated from JLCPCB
Full Process of ordering PCB's is explained and is also shown below. Using my project as an example.
Instructions to place an order are as follows !!!
Step 1 : Go to https://jlcpcb.com/
Step 2 : Select the basic parameters as your design requires. Then select Quote Now.

Step 3 : Add your Gerber ZIP Files by selecting the "Add your gerber file" button, and then wait for the upload to be completed. If the upload is successful a green tick with a message saying "Success" should appear.

Step 4 : Take a quick look at the file preview to confirm you have uploaded the correct files and that the PCB looks as though it should be.
Step 5 : Complete the remaining parameters as required. Whether you want to select a different colour for your PCB's solder mask from the available range at no extra cost, or to specify board thickness, to also select a different surface finish. etc.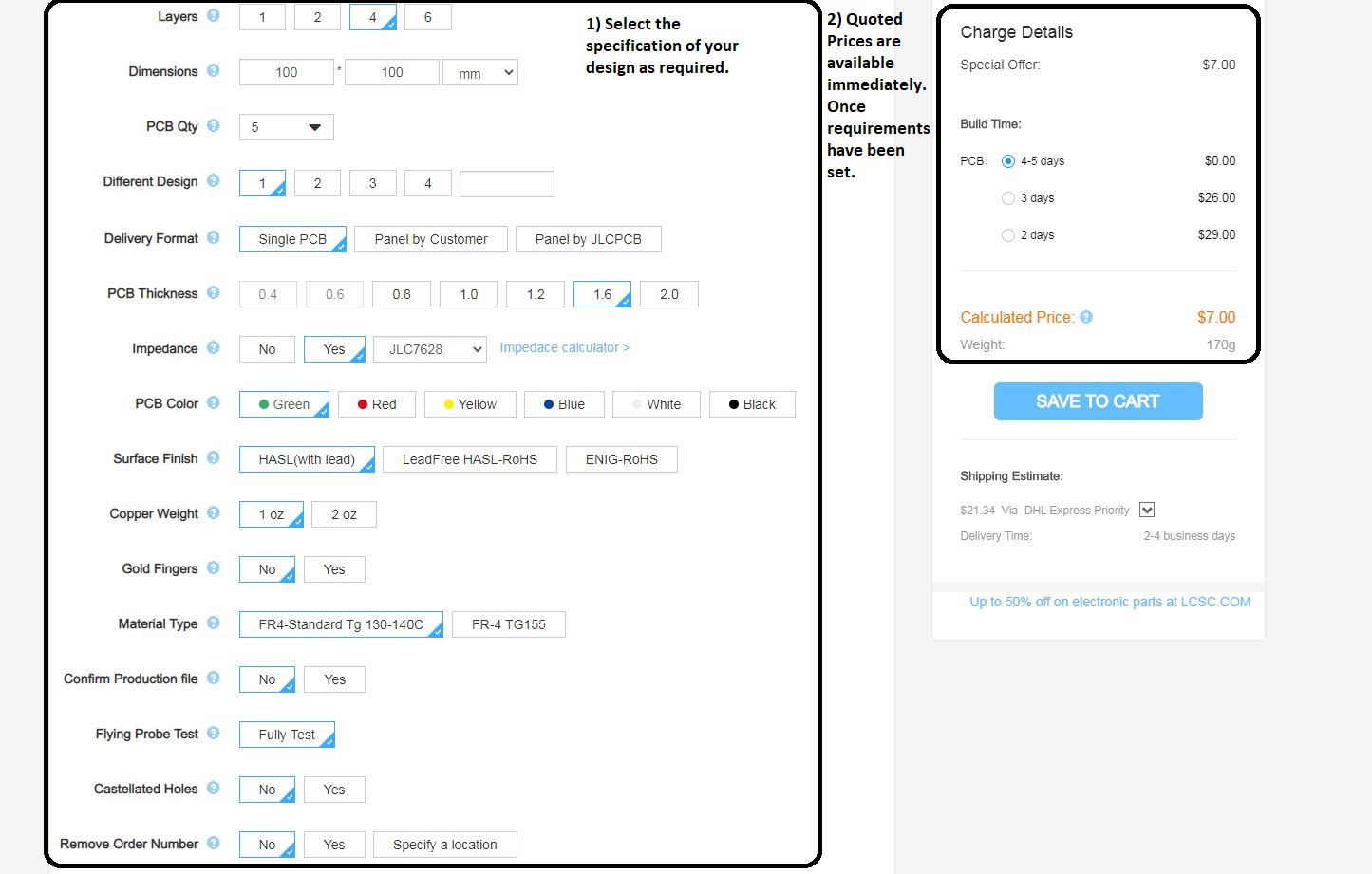 Step 6 : To place the order , select the " Save to Cart" button and you are now ready to purchase high quality PCB's at great affordable prices.

Why Choose JLCPCB ? 
Weather your hobbyist , student or in any PCB related profession. JLCPCB provide you with the best prices for your high quality PCB manufacturing needs. 
I have been designing PCB's for a long time and have therefore...
Read more »