We finished connecting the boards. First, we revisited the data sheets and went over it carefully, knowing each pin's specific meaning and functions. Details are summarized as follows:
Wires: Black: A1; Green: A2; Red: B1; Blue: B2
Multimeter:If 2 pins short-circuited, the multimeter will beep.
Go to official websites, find the model and its design drawings.

The little silver hump on the chip correspond to different pins

Only 1 of the 2 PDN is working 

(use multimeter to test)

Pin assignments:

VDD

:chip's voltage input,connect to Seed

uino 5V

STEP & DIR

:used by S

eeduino to send signals to step motor driver

Go to find the datasheet and figure out the assignments of other pins 

Pin assignments

CLK: 

Connect to 

GND to start the internal clock of the chip
ENN: Enable Not
EN: Enable
MS1/MS2:

  Determine m

ircostep configuration (1/0

 

1/1

 

0/0

 

0/1)
DIAG: Diagnostic: detect errors
VS: Motor Supply Voltage: 9V

Low

:

GND

,

High

:

5V
After connecting the boards, we tested it by connecting it to computer, coded on Arduino, and tried to see if our motor was functioning.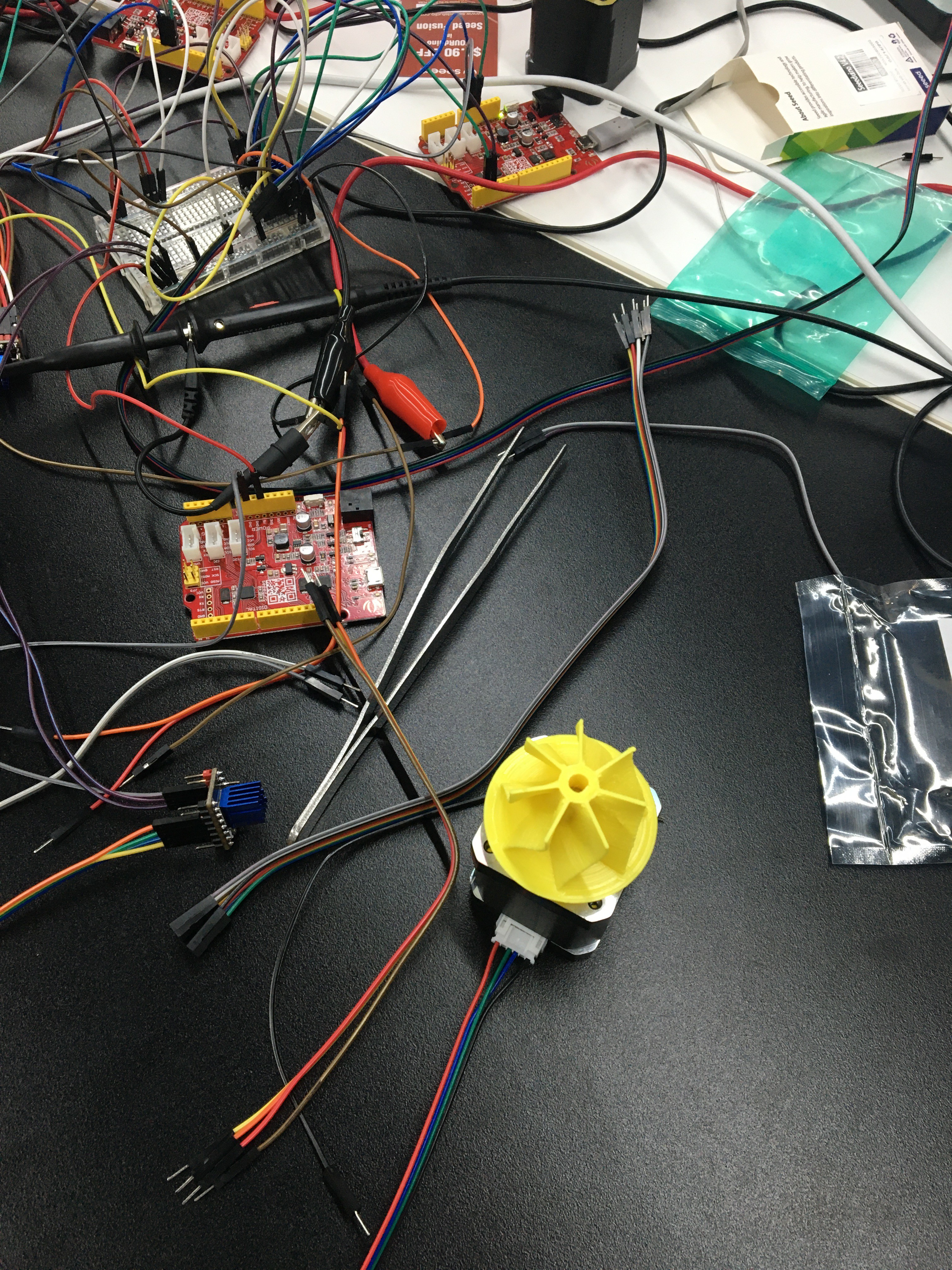 We wrote different codes to direct the motor's motion.
    - Switching direction automatically
    - Switching direction only when "switch" is turned on ( we designated that low power pin is OFF and high power pin is ON)