The key, I've found, to being organized is standard sized containers. Whether that be for shoes, arts & crafts supplies or kitchen cabinets. For example, most of us, at one point or another, started with the typical spice cabinet: round jars, square metal containers and various bags. To organize, either one needs to buy all spices from the same manufacture or transfer the contents from its original packaging to other containers.
Here's another example: stacked trays for transistors.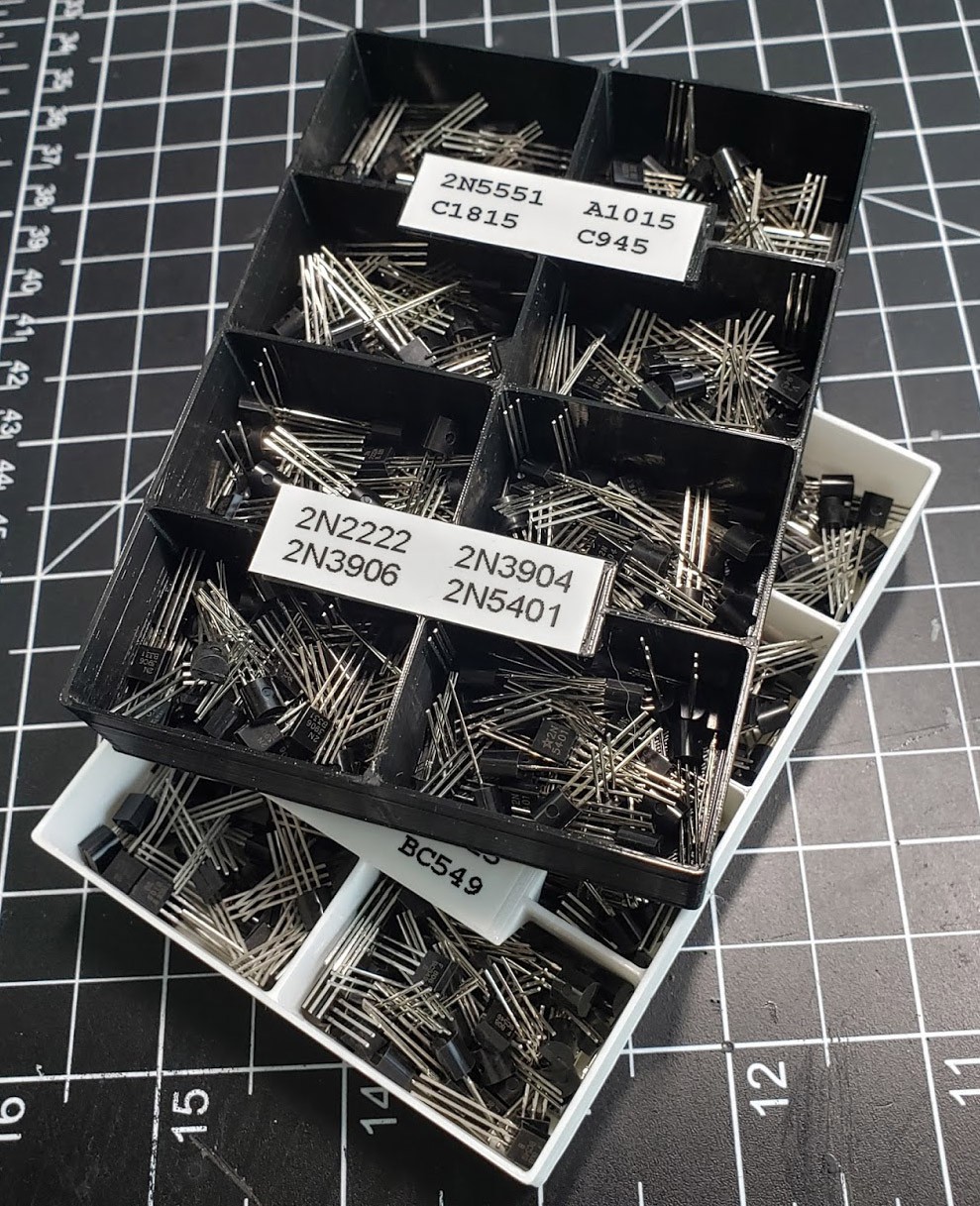 Cross-section of the two trays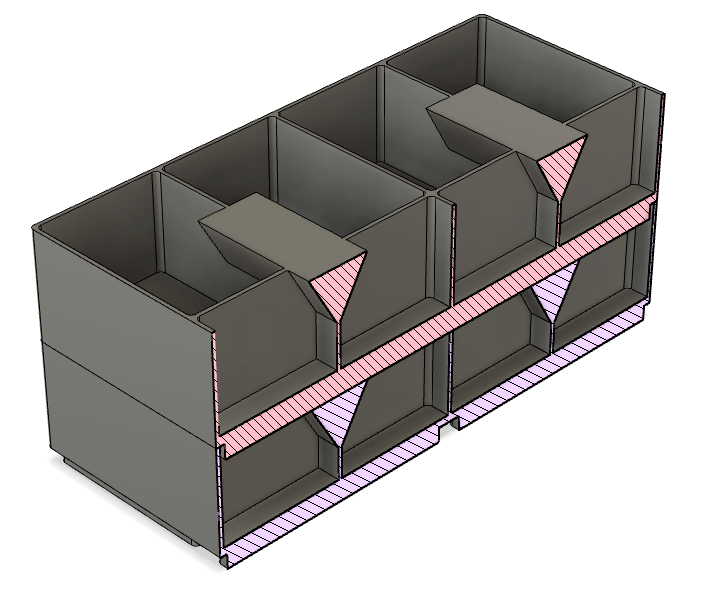 Like to 3D print? Check out Thingiverse or Fusion 360.