Hello!
I did not expect to make such a long break from documenting the project on Hackaday. I was totally absorbed by my bachelor's thesis, and now when it's done, I am busy with my masters degree studies and work. Hopefully I still manage to find some time for Wolfie project and this entry is going to be about the vertical test stand and single leg prototype, that I've recently been working on. 
The test stand was actually built from components that I had lying around - the plywood base is just an early part of my CNC machine, the rods and bearings are spare parts for my older 3d printer, the rest is 3d printed. The main column is 400mm high and hopefully it will be enough for some jumping actions. 
To finish a single leg prototype I needed to mill aluminium parts for one more actuator. Recently I started using bigger stock diameters in order to fit three parts at once, so that the proces is sped up.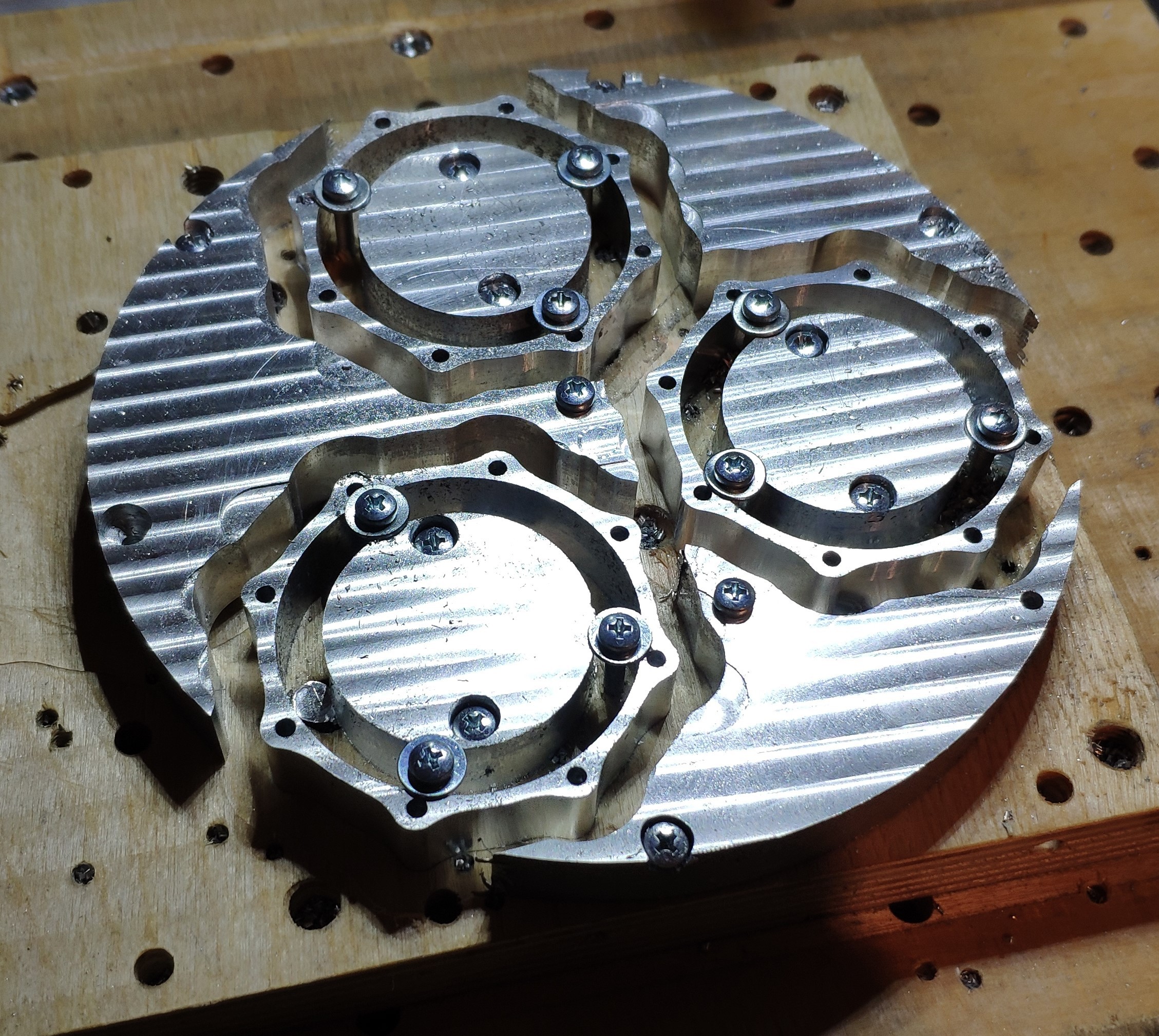 And here's the finished gearbox case:
When the third actuator was ready I was able to assemble the leg prototype. There was one more thing that bothered me and it was the foot. I couldn't use squash balls like Ben Katz did (my robot is much smaller) so I had to come up with something different. The biggest issue for me was to keep the rubbery material attached to the 3d printed structure. I thought, I might use a string wrapped around the tibia end in shape of a sphere and then pour some urethane rubber onto it, so that it soaks in the material structure. The outer shape of the rubber would be controlled by a 3d-printed mold. 

In my opinion the first prototype came up really nice (although the mold was slightly misaligned):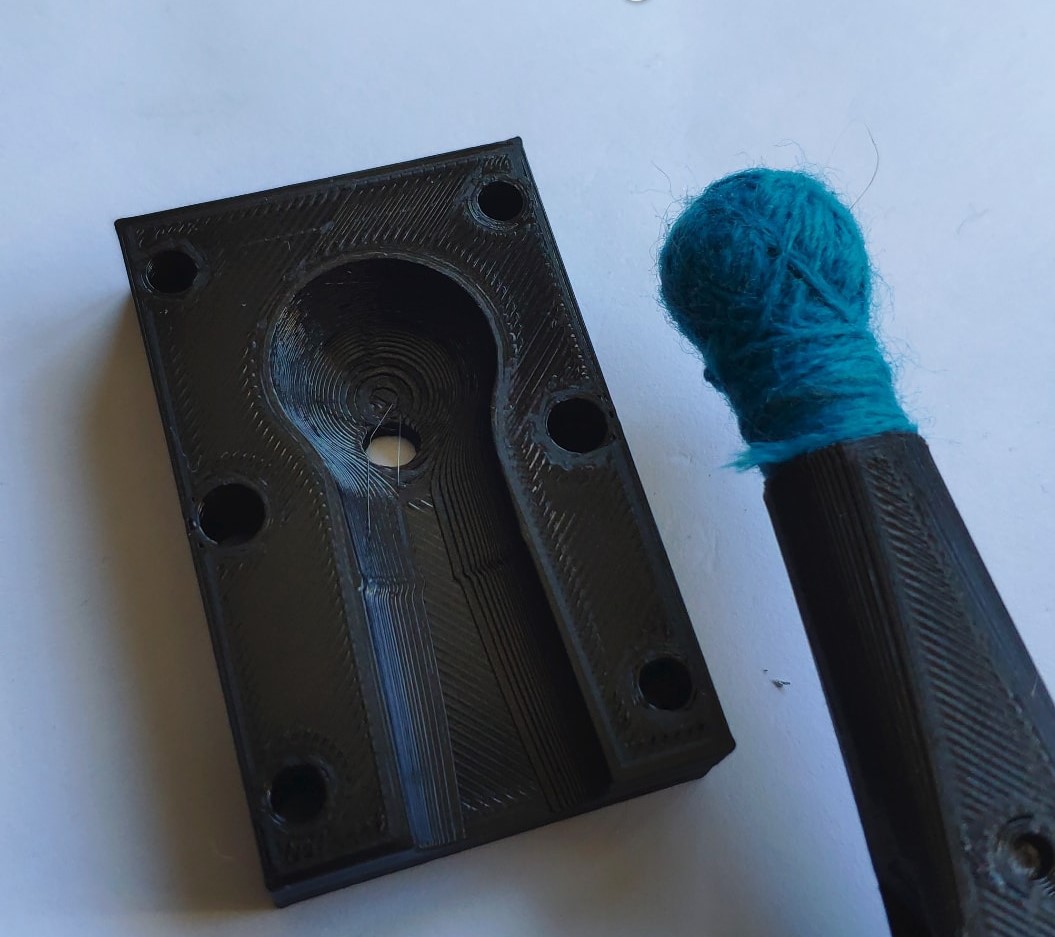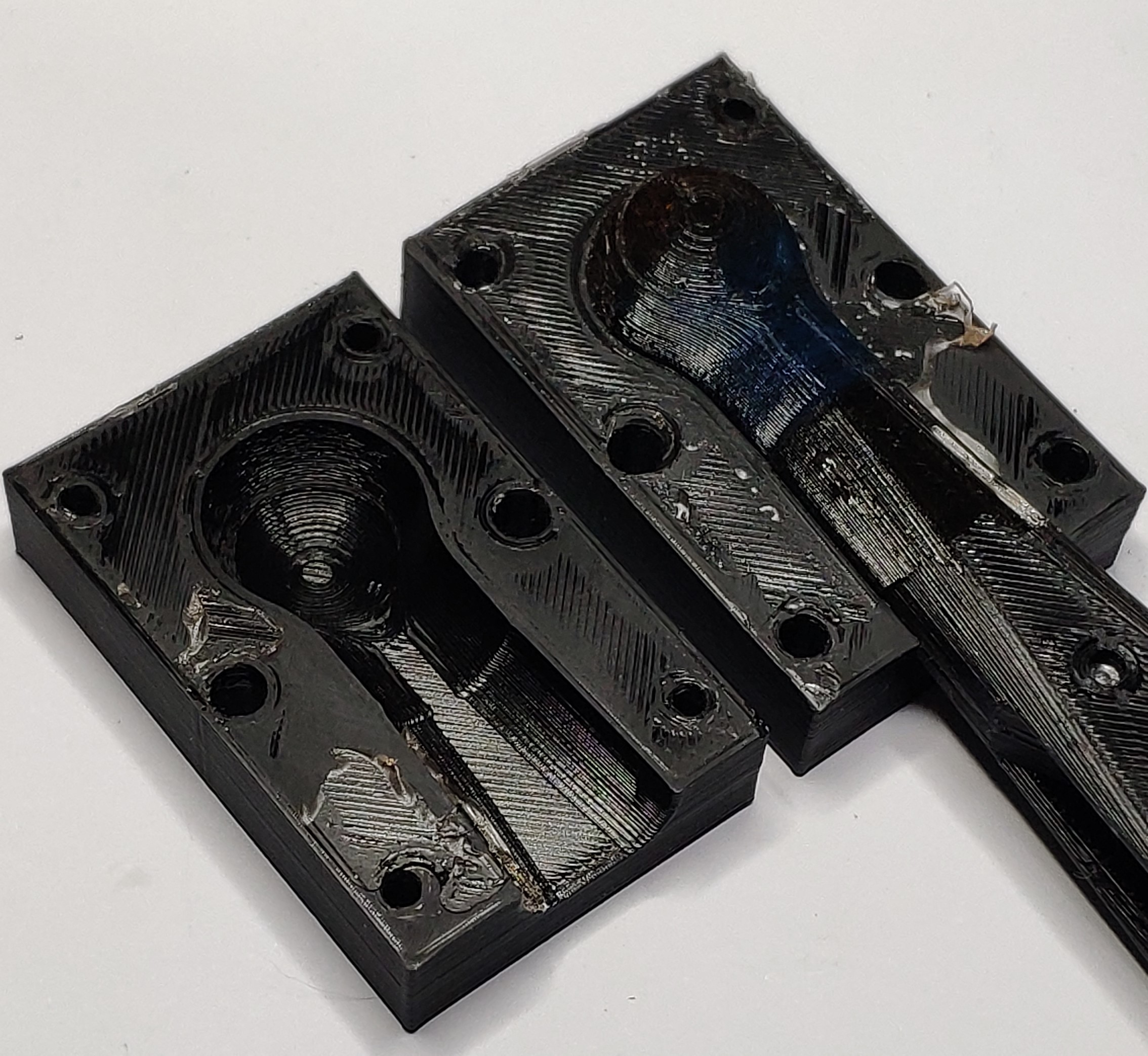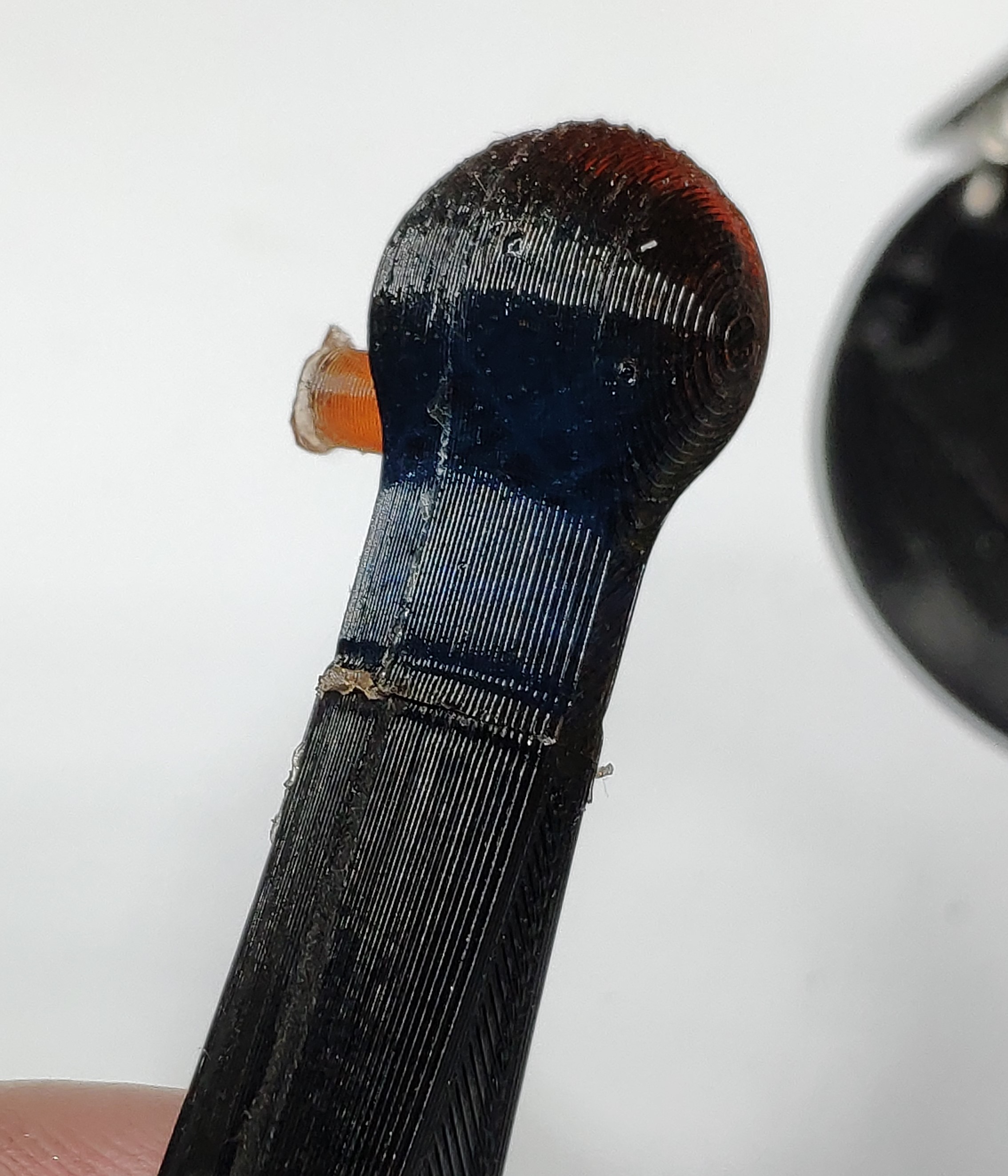 After the foot was ready, it was the time to put the whole setup on the vertical test stand: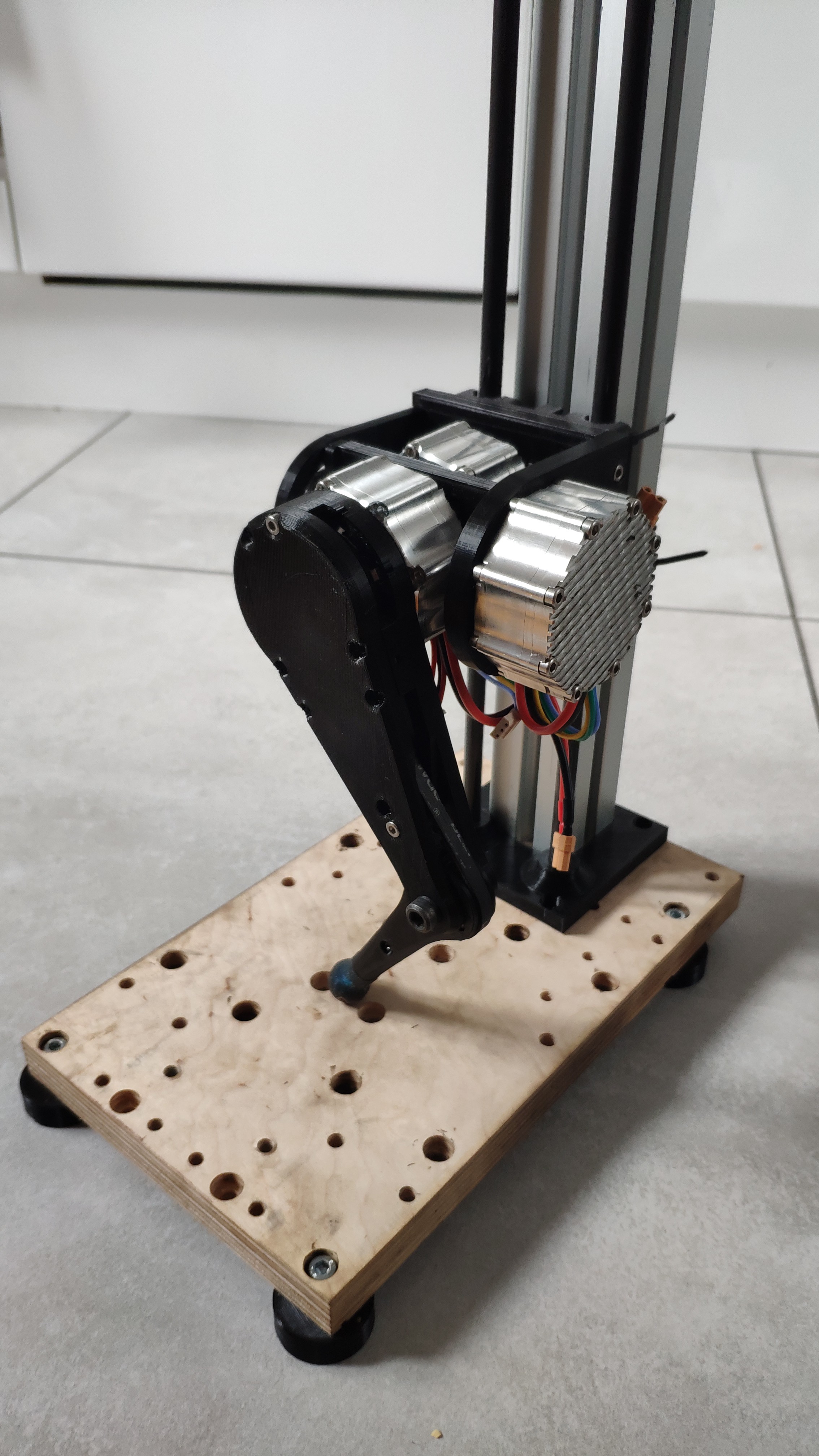 The leg setup alone is very compact ant weights around 800g (without the cart of course). I think it is possible to fit in the 4,5kg weight goal for the whole robot. Now I need to take care of the cables and try to perform some jumping using my USB to CAN converter.

Feel free to visit my Instagram account for more frequent updates: https://www.instagram.com/klonyyy/