The controller has a case now. It's 3d printed with two colors to highlight connectors pinouts. Lines also emphasize two buttons on the top surface.
The button's connector on the side is labeled too.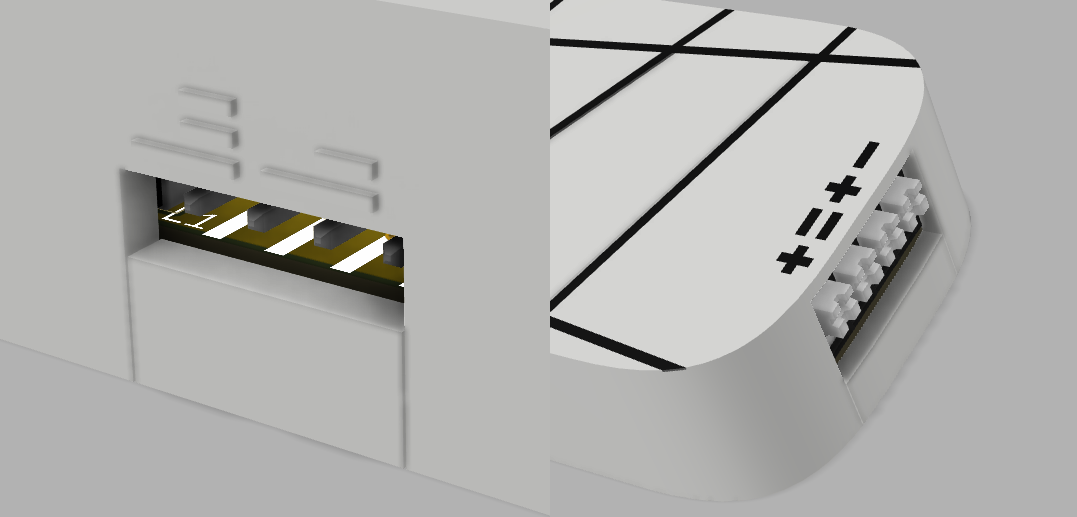 Simple rounded corners don't look in all lighting conditions because of curvature between the circle part and flat side jerks. And the way to the perfect shape is long. Here I used Bezier curves that make curvature smoother.
The case and accent color may vary.