Like I said in the beginning, the clock displays these 7 messages:
- You are my sugar cookie
- You are my honeybun
- Sweeter than honey
- To the moon and back
- To my beloved sweetheart
- Dearest of all
- I love you deeply
And they look like this: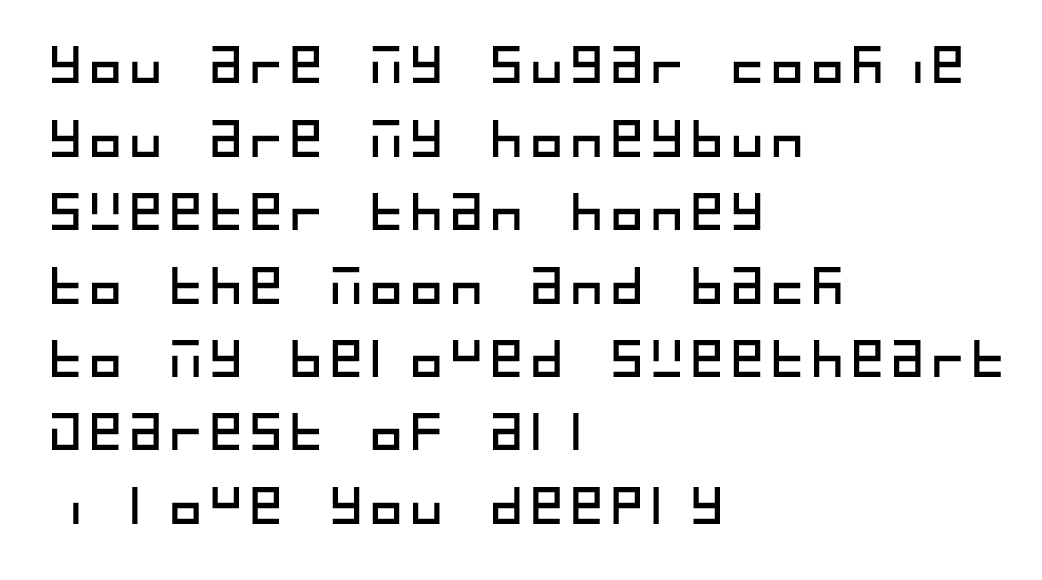 You can also modify these messages in software and make them customized to your desire. Download the firmware and modify the texts at the top side of the code. 
   At this point, the messages come in order and they have no randomization algorithm. Each new hour, the next message in the list will play and it will do this continuously regardless the day of the week or month.