September 11, 2020 - Went public

treefallsound.com went live.  "Advertised" on two forums: DIYStompboxes.com & community.blokas.io

September 2, 2020 - Enclosures!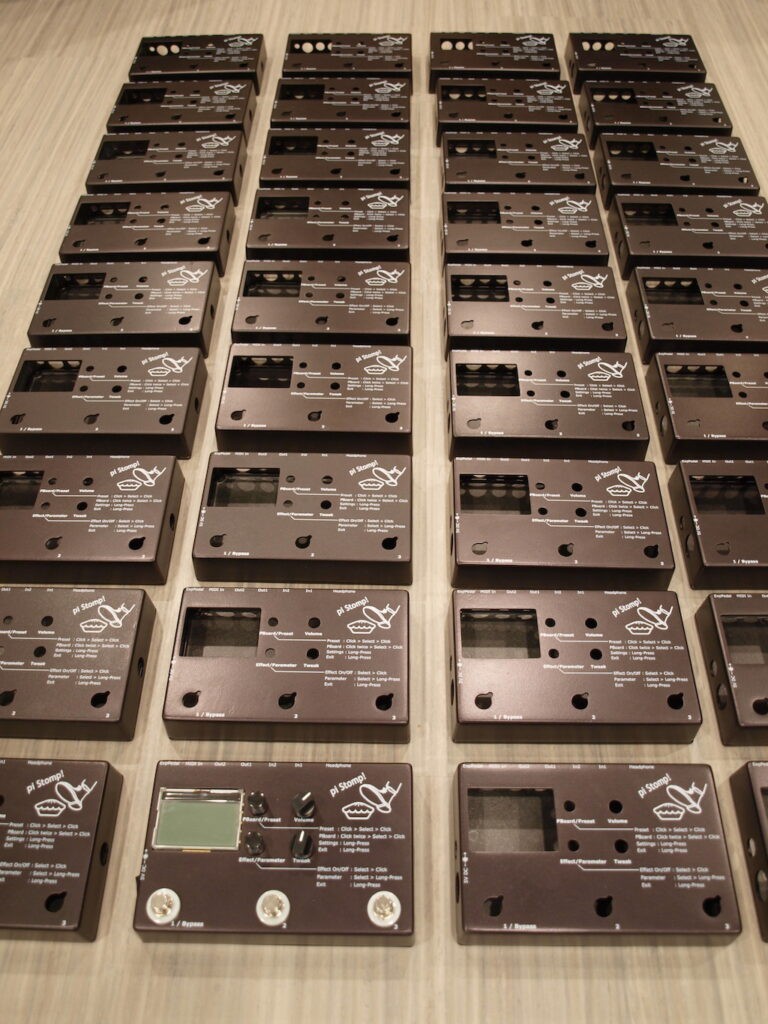 Feb thru August, 2020 - Covid Months
Did some redesign of the relay bypass.  Otherwise kindof stuck without a source for enclosure manufacturing.  Focused on software improvements.  Got friends to build units and give feedback.

February 22, 2020 - pi-Stomp Build #2 with enclosure

Swapped location of Left and Right jacks (more intuitive)
Improved signal routing to minimize noise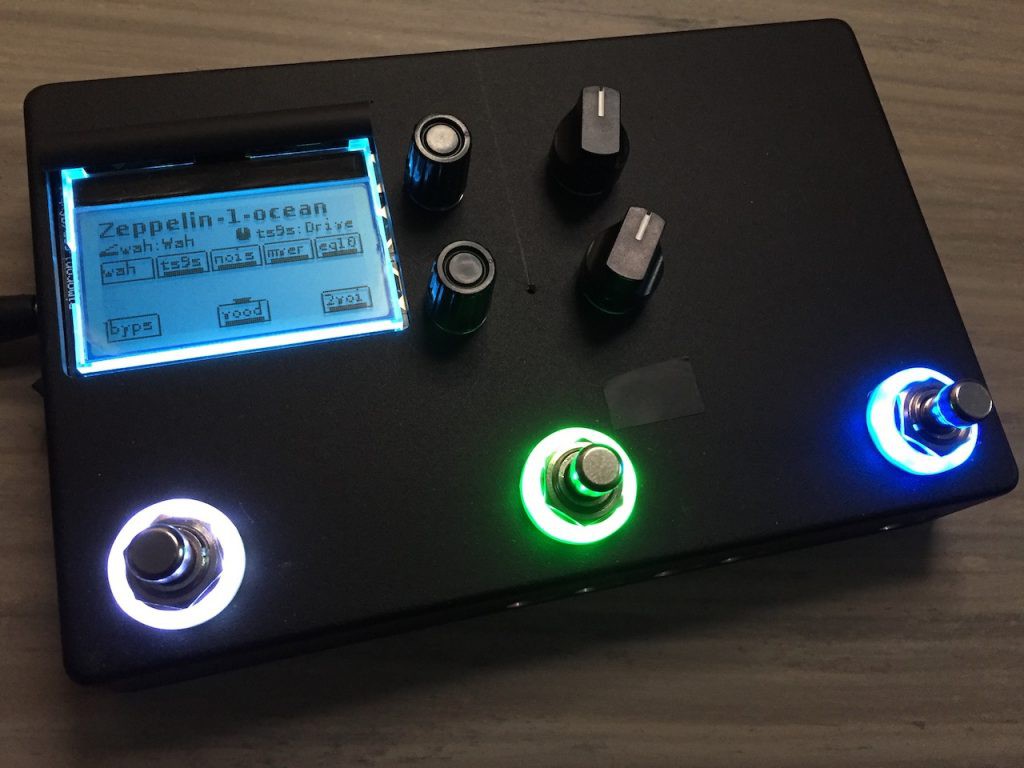 August 25, 2109 - First PCB Version
These functions working:

Audio processed thru both Left and Right channels
Headphone output works
Bypass reed relays controllable via footswitch
LCD shows current Pedalboard / Preset / Tweak param / Tweak value / footswitch mappings and enable state
Each footswitch sends MIDI CC and toggles LED ring
Tweak Knob sends MIDI CC and changes corresponding parameter when mapped. Display graph shows value.
DIN and USB MIDI input produces MIDI CC and changes param
Expression pedal input produces MIDI CC and changes param
Top Encoder changes Pedalboard. Future software change necessary to change Preset.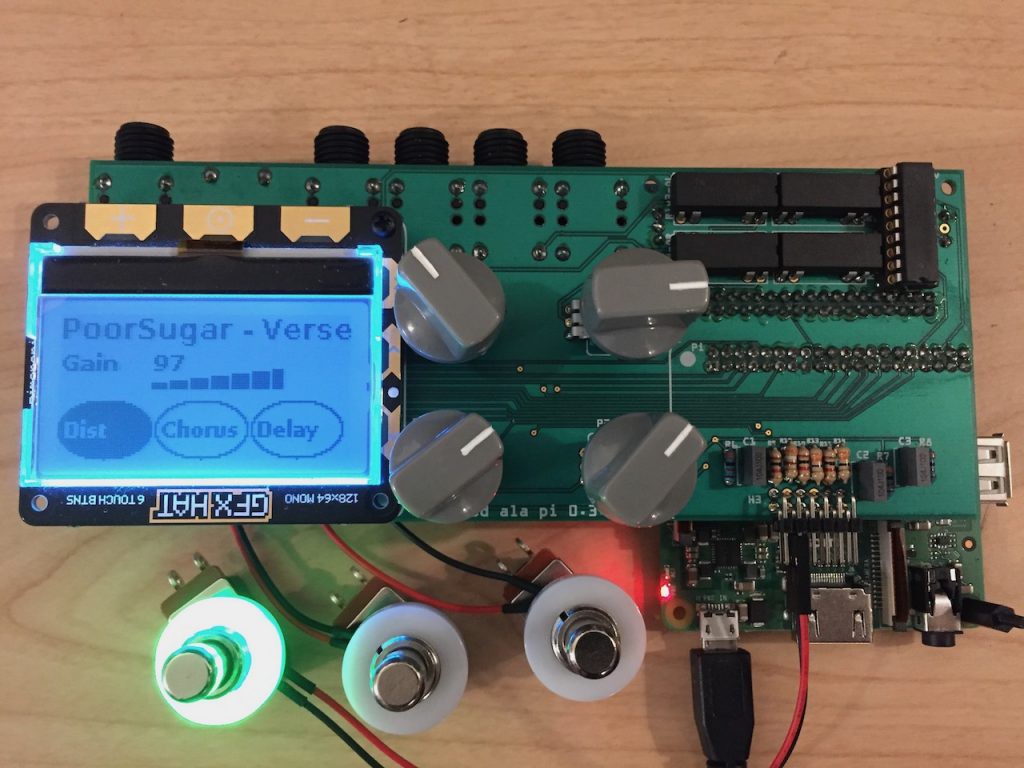 May 8, 2019 - Mod a'la pi

4 knob, 2 footswitch.  Stripboard.  16 position encoder selects MOD pedalboard/preset. 

Arduino for sending MIDI CC to pi via USB with input from two assignable tweak knobs, expression pedal and DIN MIDI jack.
(shown without pi installed into 2x20 header)
April 5, 2019 - Proof of concept
Raspberry pi running Mod software Audio card hat LCD hat (displaying Pedalboard name and list of mapped parameters)
Preamp for guitar input Arduino controller sending MIDI CC via USB with input from a tweak knob, DIN MIDI, and an encoder for program (pedalboard) change