pi-Stomp has always intended to be a platform. One of its main advantages over commercial units, is that it runs Linux, and thus can run additional software.
Last week I made a firmware change to allow the hardware to work independently of the recommended MOD software.  So now, you can use pi-Stomp hardware with other audio hosts!

You can even MIDI-map the pi-Stomp controls and footswitches to control effect parameters in the host.
I've tested two such hosts so far. They both work great.
Rakarrack – an awesome (Free) guitar oriented virtual pedalboard (shown here running on pi-Stomp with the display shown via realVnc)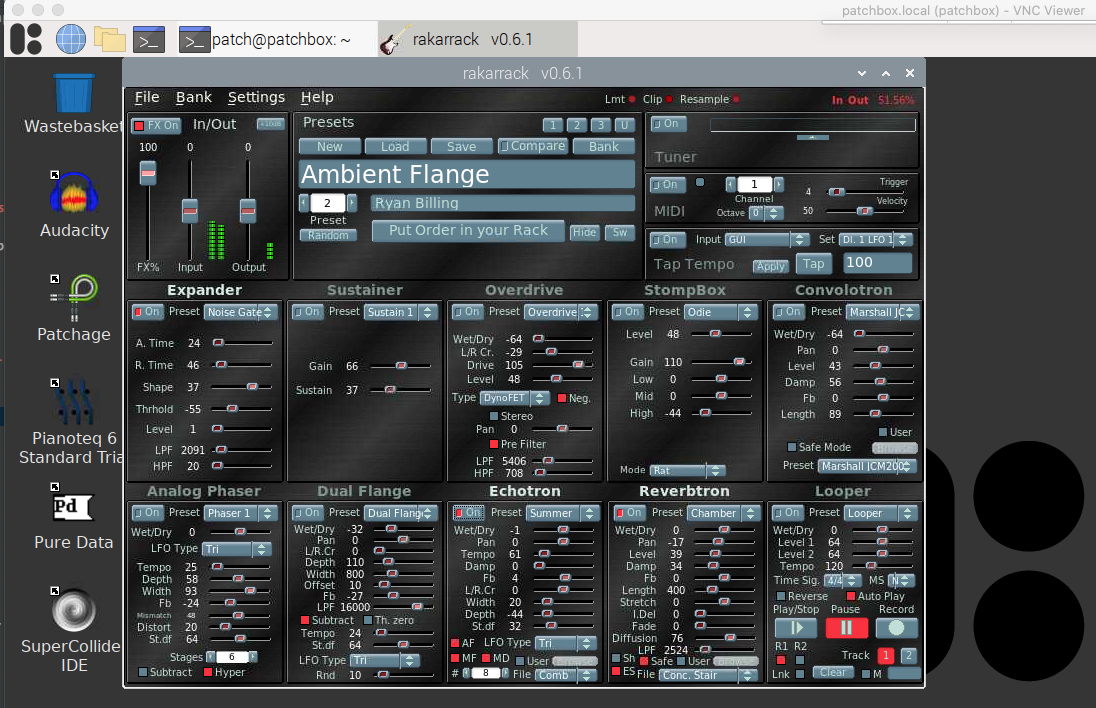 Carla – a Free, full featured modular audio host. It supports multiple plugin formats including LADSPA, DSSI, LV2, VST2, VST3 and AU, plus SF2 and SFZ sound font files!
For more details and installation instructions, check out the Wiki Page