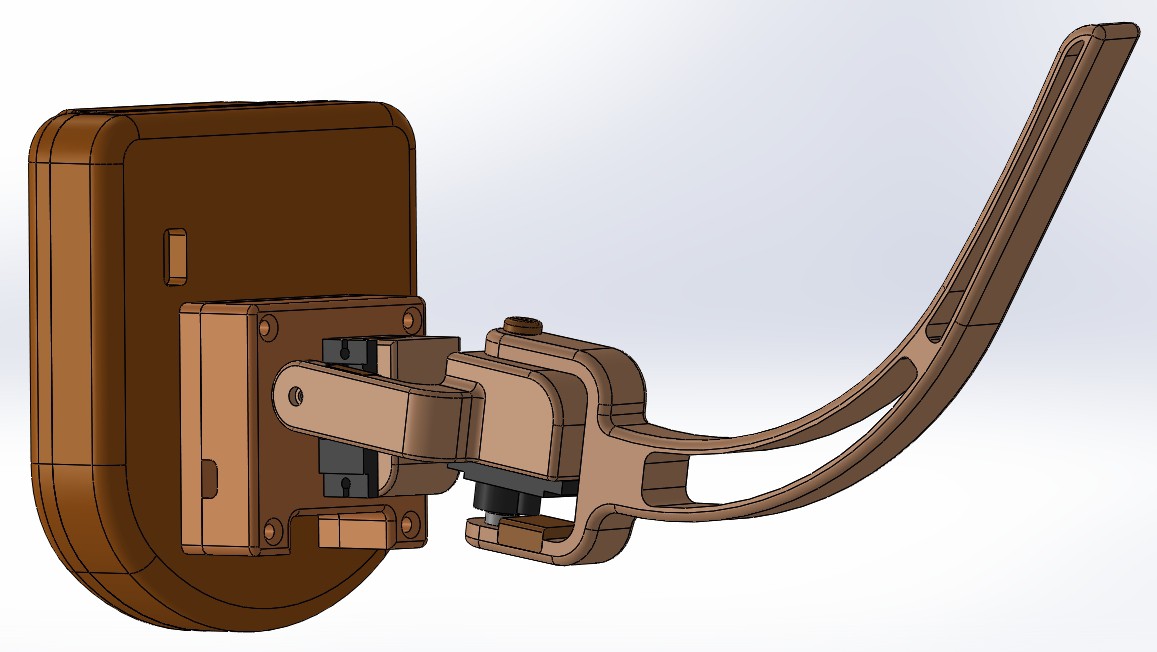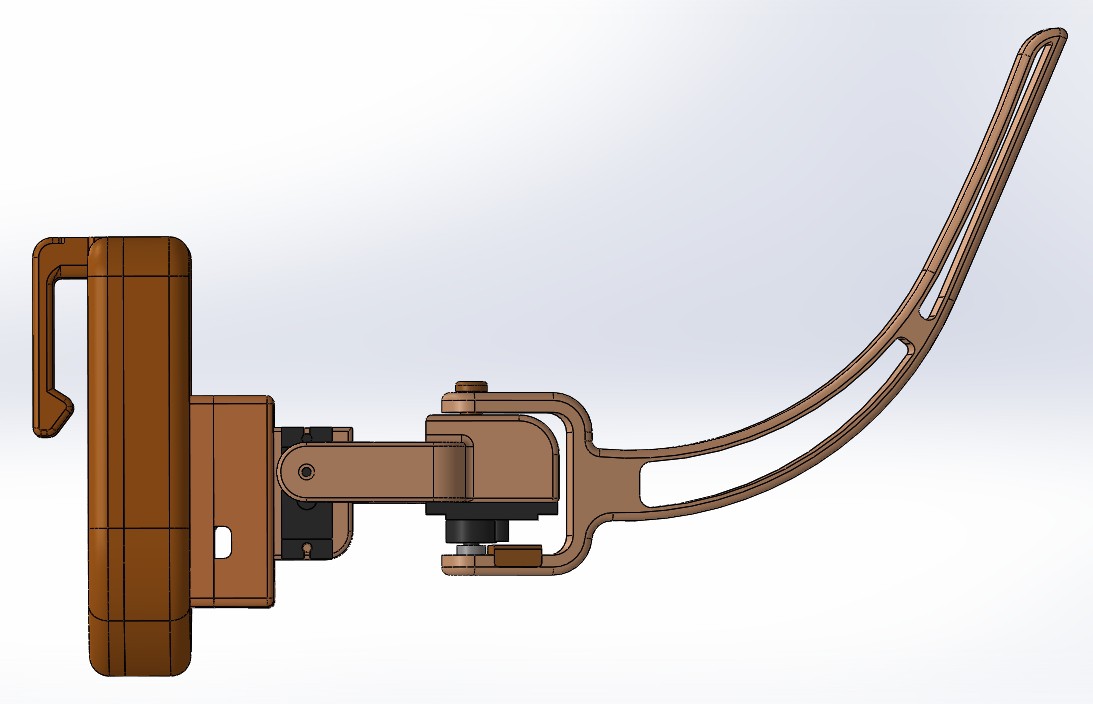 After two prototypes (and lots of iterations for the tail bones), I can say that this will be the final design for the tail!
This design features a clip-on that will allow the tail to be easily attached (and detached) to the dress, or even to other kinds of clothes.
Shapes are now rounder and more compact in order to save some filament.
The battery case, which holds 4 AA batteries to power the circuit is now smaller and more aesthetic. To change batteries, the user should remove the 3 screws at the back.
The circuit case now holds the Arduino pro mini tightly, ensuring that it'll stay in position. In the previous version, the movement of the tail sometimes made the Arduino "bounce" inside the case.
Servo horns are hold in place by an additional piece.