It is a stunt to solder it but looks super cool. For PCB coating, we chose an Immersion Tin to make a smooth matt look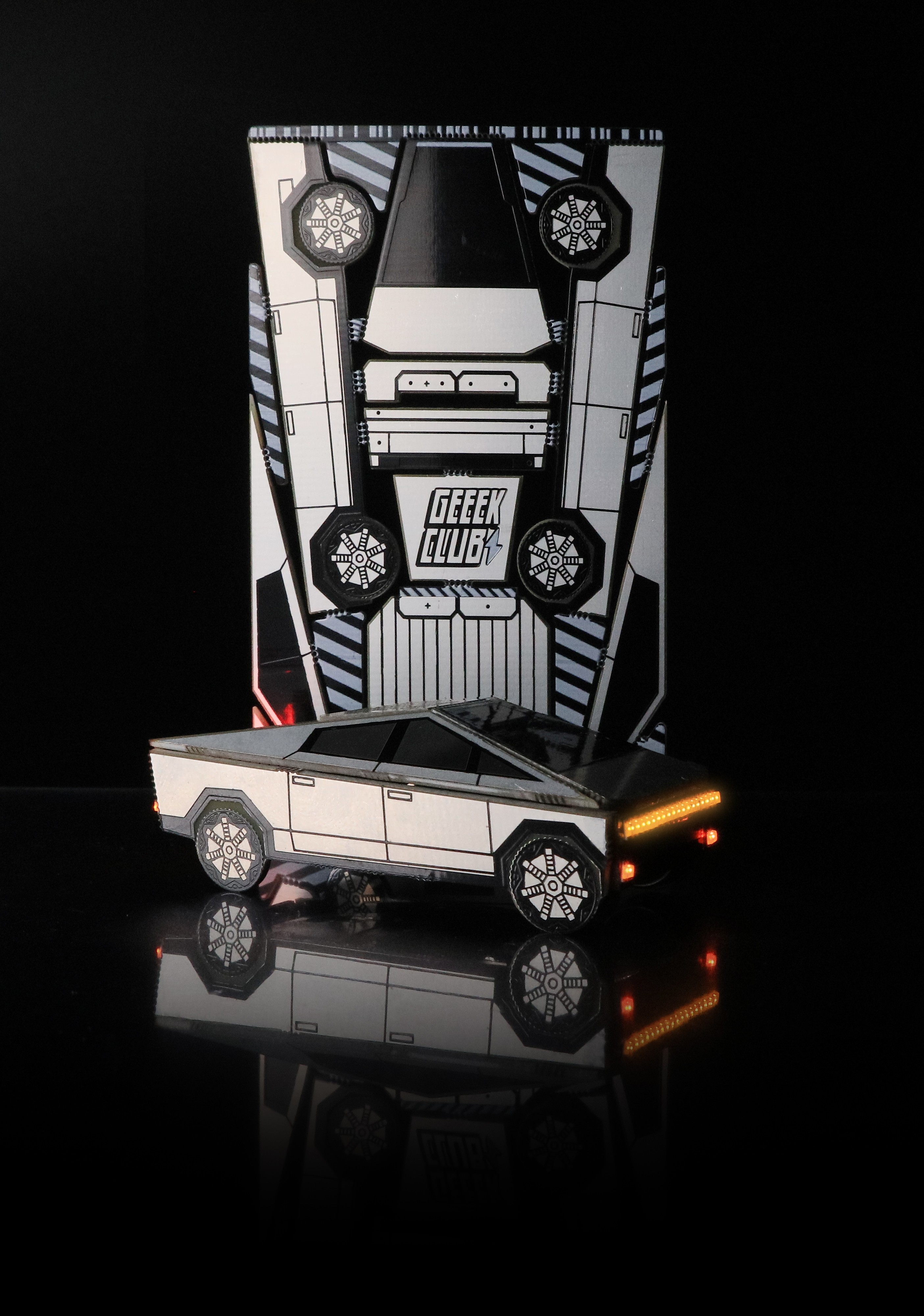 And we used vibro motors to make it move. You just need to find the right surface to let it move forward. For now, a notebook or a bunch of papers works best.

We made it for fun, and if anybody wants to make it on their own, we added a Gerber file for downloading
For this project, we used:
PCB 1.2mm, 2 layers, 91.7 x 55.8 mm, Immersion Tin coating, black silk print
LED SMD 0805 Yellow / Orange / Red
Coin vibro motor 2pcs
Coin cell holder for CR2032 battery
Maybe someday Elon Musk or his lawyer will call us, and we will create an upgraded version with real wheels, engine, and blackjack:) or just remove it :') -  Stay tuned!
Hope you like the idea!

Also, we are running a Kickstarter campaign with big PCB construction sets. Check it out: https://www.kickstarter.com/projects/geeekclub/geeek-club-cyber-punk-printer-circuit-board-construction-set?ref=project_link