I have been struggling with air leak around my over the lens nozzle.  I have been thinking for a while of ways to seal this up.  I could put a piece of glass in the top of the setup, but that would cut down on the optical power of the laser and it could heat up.  I could add an O-ring to the nozzle so that it seals around the lens when installed.  However the lens has a knurled edge to it and I don't think the O-ring would be able to seal properly.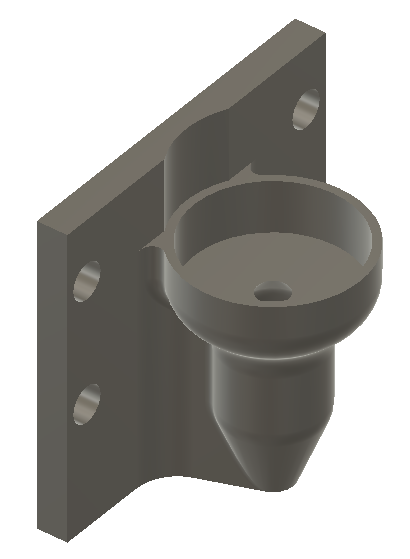 I decided to just put a small bead of silicon around the edge of the nozzle where the lens mates at the top.  I let it dry overnight then tried to remove it just to check how it turned out and I could not get it to budge at all.  I have a feeling this will be tricky to get off safely.  However it appears to work quite well.  There is a small amount of air leaking around the lens but 95% of the air is being directed down through the nozzle now.

This is probably a dumb idea, or at least you should seriously consider what you are doing before you start.  I already set the focus properly to 5 mm below the bottom of the laser housing, and I am unlikely to be changing that focus any time soon.  Also if you use too much silicon it could ooze out in front of the lens and cause a fire hazard or at least partially obstruct the laser.  And of course being semi permanent this makes it really hard to maintain the laser.  Time will tell just how good of an idea this was, hopefully it is not a permanent install.
---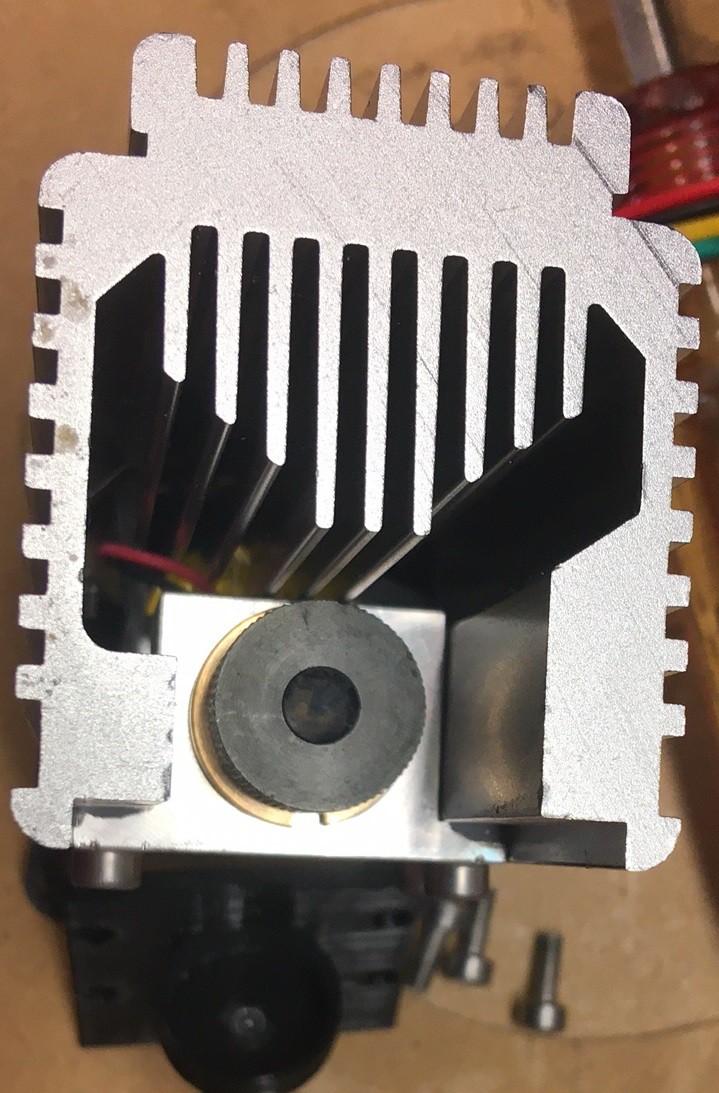 Edit, turns out this was in fact a bad idea!  Even though I thought I used a bare minimum of sealer it ended up oozing into the lens housing and made a real mess.  With a bit of care and a lot of patience I was able to clean it up and get the laser back in business.  On the up side it did seem to make a perfect gasket and the air is still mostly contained.

It is hard to tell from these pictures but that is a solid plug of silicon embedded in the top of the lens housing and in the top of the nozzle as well.  It was about 4 mm deep into the hole.  Fortunately the lenses is way on the other side and it never came close to getting touched.