With the 25 day back-order and 4 weeks shipping time, it finally arrived last Friday. So now it's installed.
I initially was looking at Create Tool as I am cheap and could have had 2 or 3 more holders for the same price. They never responded to emails, so I purchased from pewetools.de . Their website was up to date, but the parts I was after ( the AD1675 kit) was listed with a 25 day delay. After I ordered they followed up to confirm this info and followed up again when the item shipped - and again after it was in transit. Clearly they provide good customer support. The parts appear to be excellent quality also - and very well packed.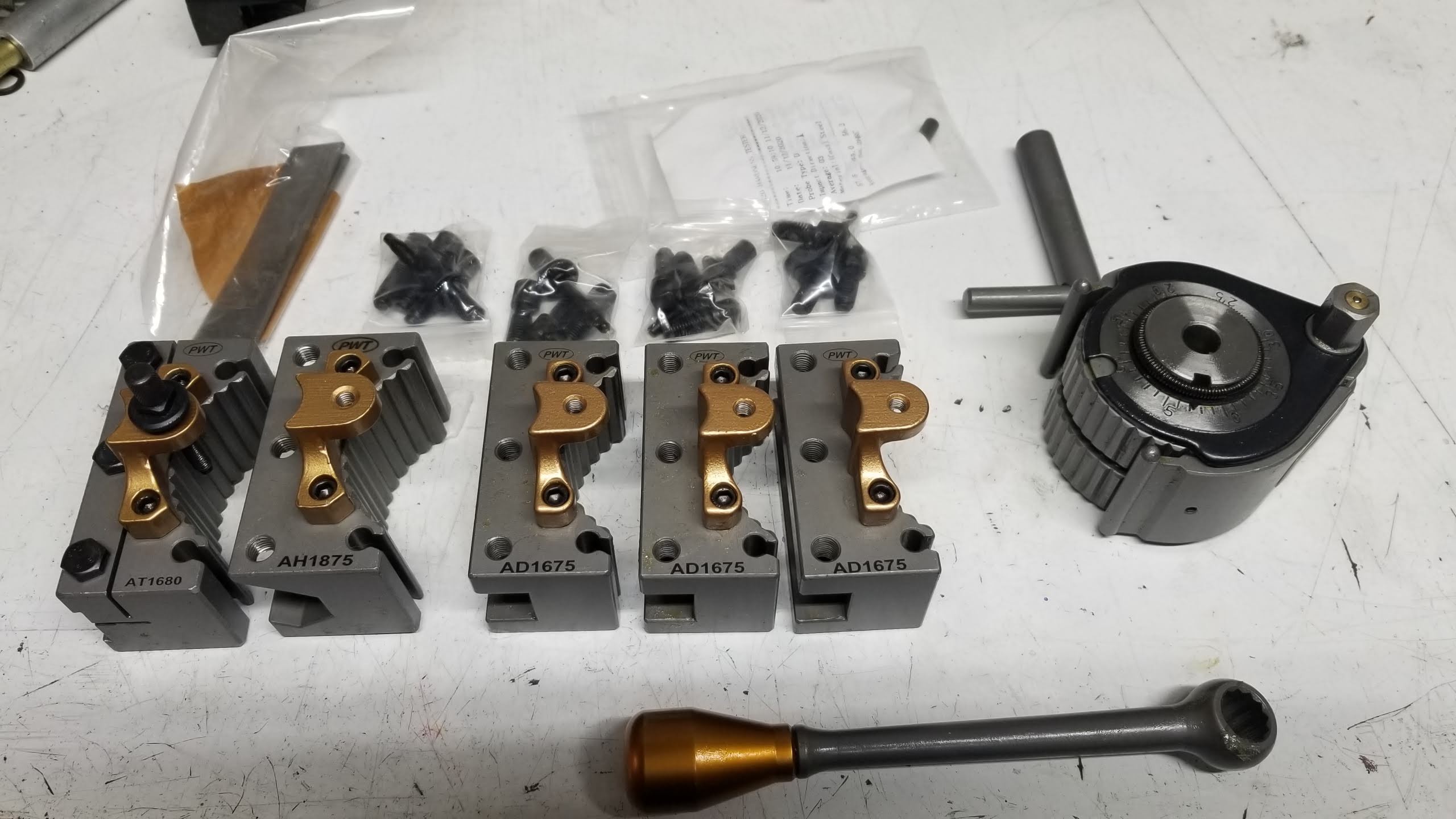 All present and correct.

Support faced down 5.3mm so A20XX tools and the cutoff tool will be low enough, and 12mm tools can be raised high enough. That's an 8mm range and the size A post has an 11mm travel - so this height is pretty specif. Final height of the base is approx 70mm.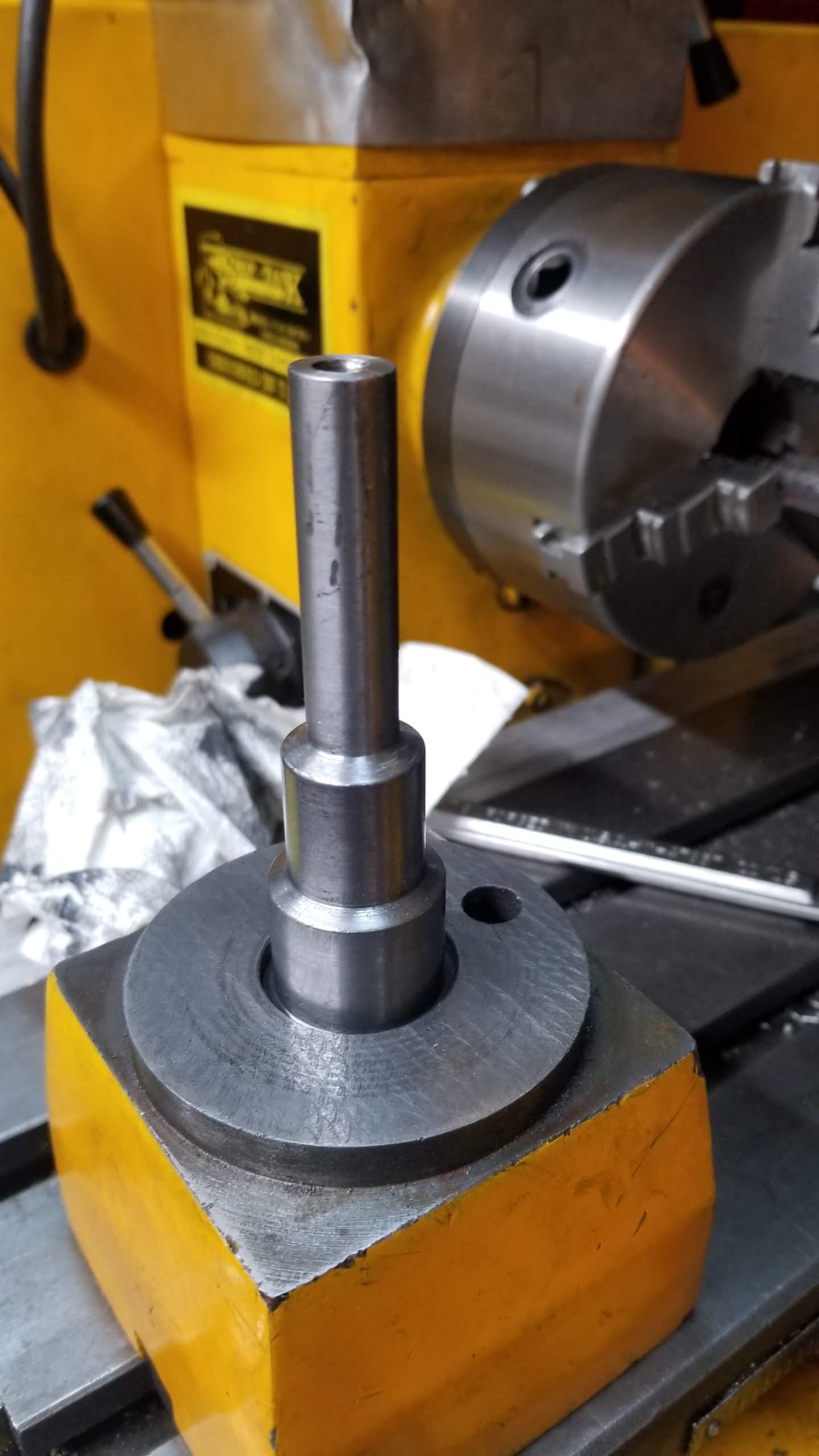 Post nearly done. The two steps are 26mm and 20mm to be a slip fit on both internal diameters of the toolpost. As before, the final dimension is snuck up to with emery paper.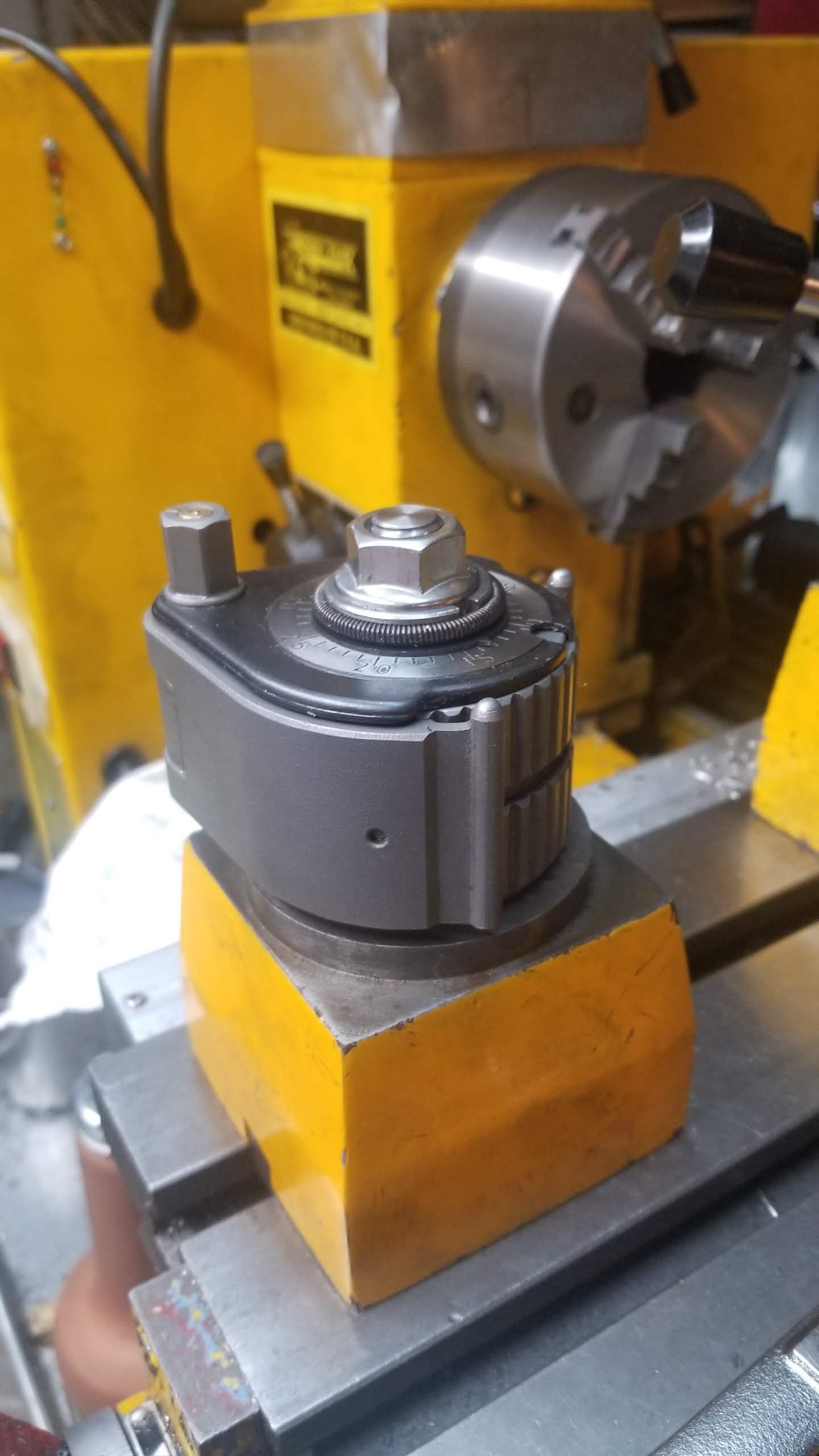 Install completed with stainless steel 1/2-13 UNC nut. That's what ACE hardware stock. I could have gone 12mm but the 1/2" is just bigger and beefier. I turned the serrations of the bottom of the nut and lapped it smooth.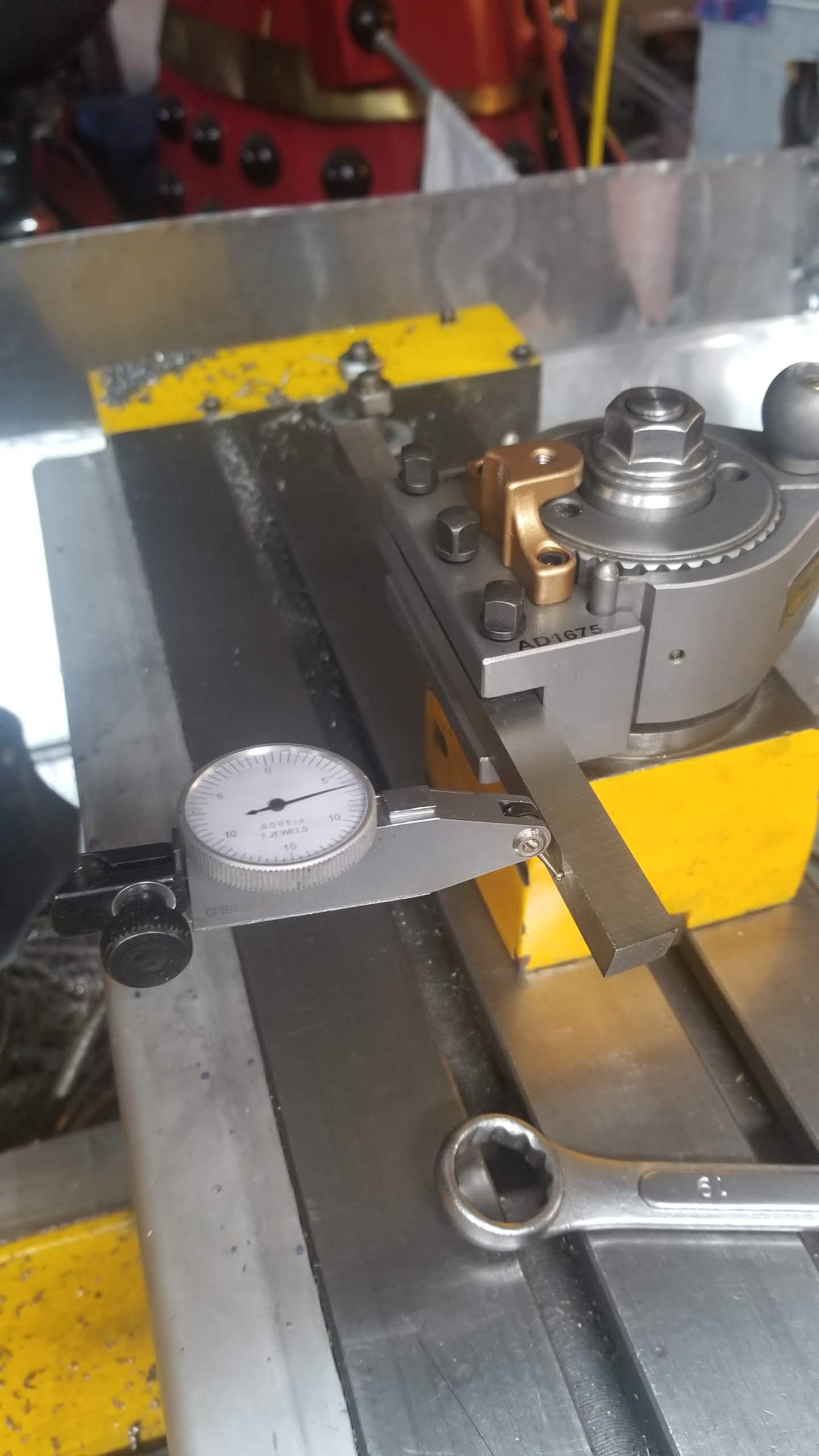 The post sets a 12mm (or 1/2") tool about 0.9" closer to the chuck, which somewhat offsets the lost travel on larger work from the DRO scale, so I'm less worried about banging into it with the 4-jaw chuck. I really want a smaller 4 jaw chuck - the 6" is really too big.
All that's left to do is:
 to figure out a way to zero the DRO accurately when swapping the post back in. I have an idea that uses an electronic edge finder.
grind the tip of the parting tool blade. The 20mm x 2mm blade has dovetail edges to fit in the holder so the tip, although it has relief, has an angle where it would cut.