Design
For the design i took many mandalorian helmets as template and get the drawings done on inkscape, add some textures as scraped metal to look more "weared".
The black color is the Front solder mask aperture , it means that metal will be exposed.
To achieve the beskar steel looking i choose the HASL pcb finish.
•Operation Voltage 1.8V – 3.6V
•Up to 512 Words of Flash Program Memory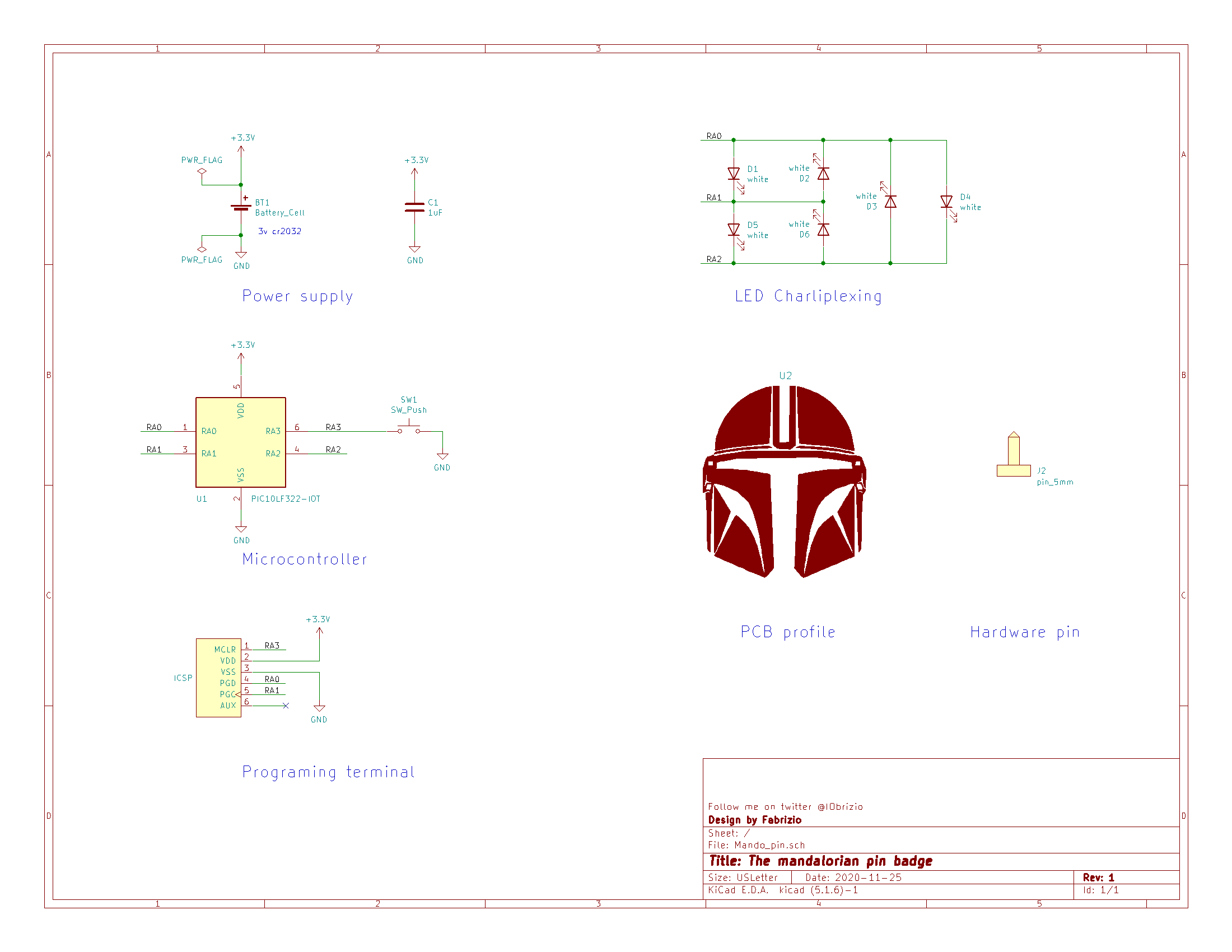 Printed circuit board 
Kicad have a huge comunity and plugins , one of them it's svg2shenzen by badgeek , an Inkscape extension for exporting drawings into a KiCad PCB.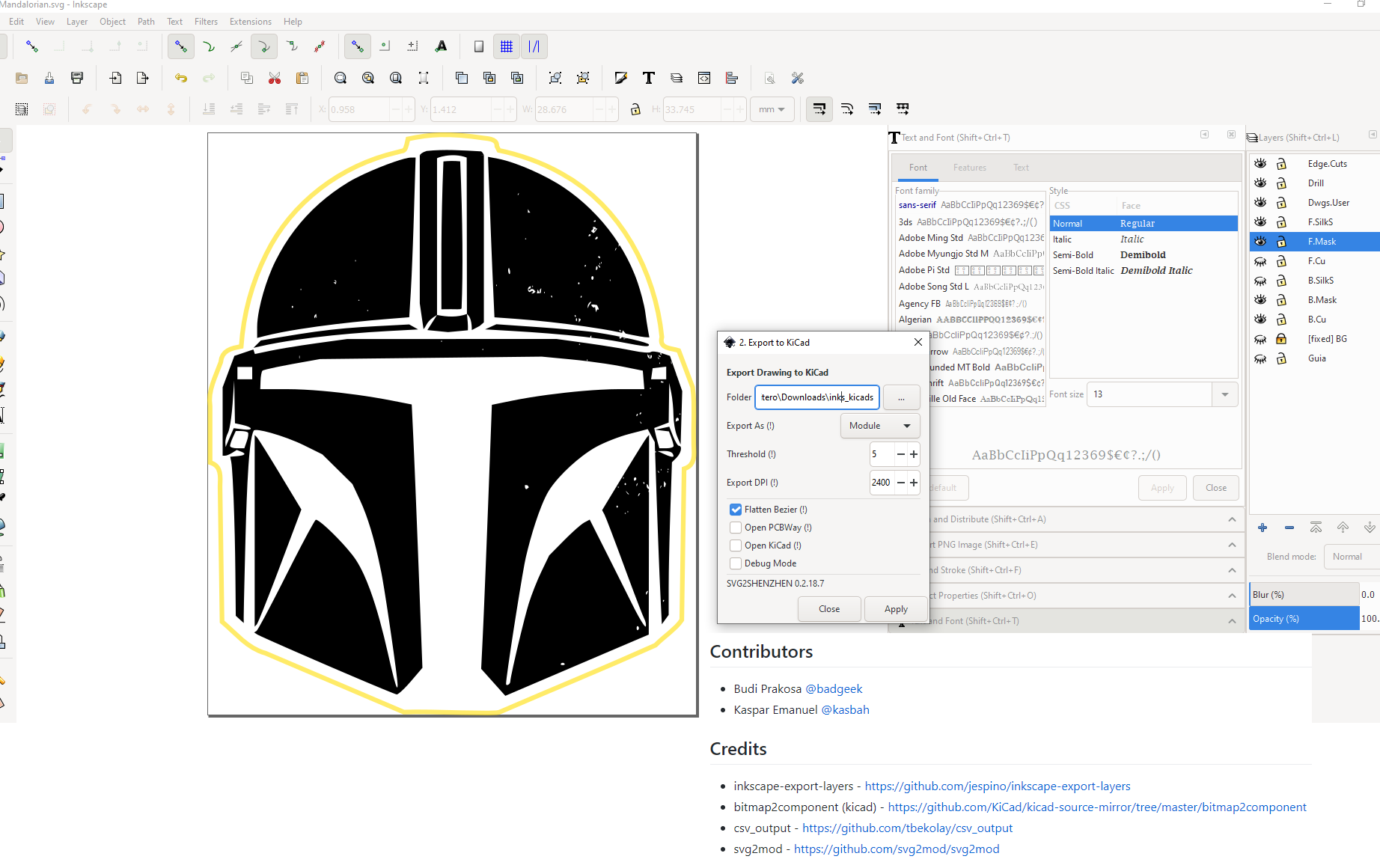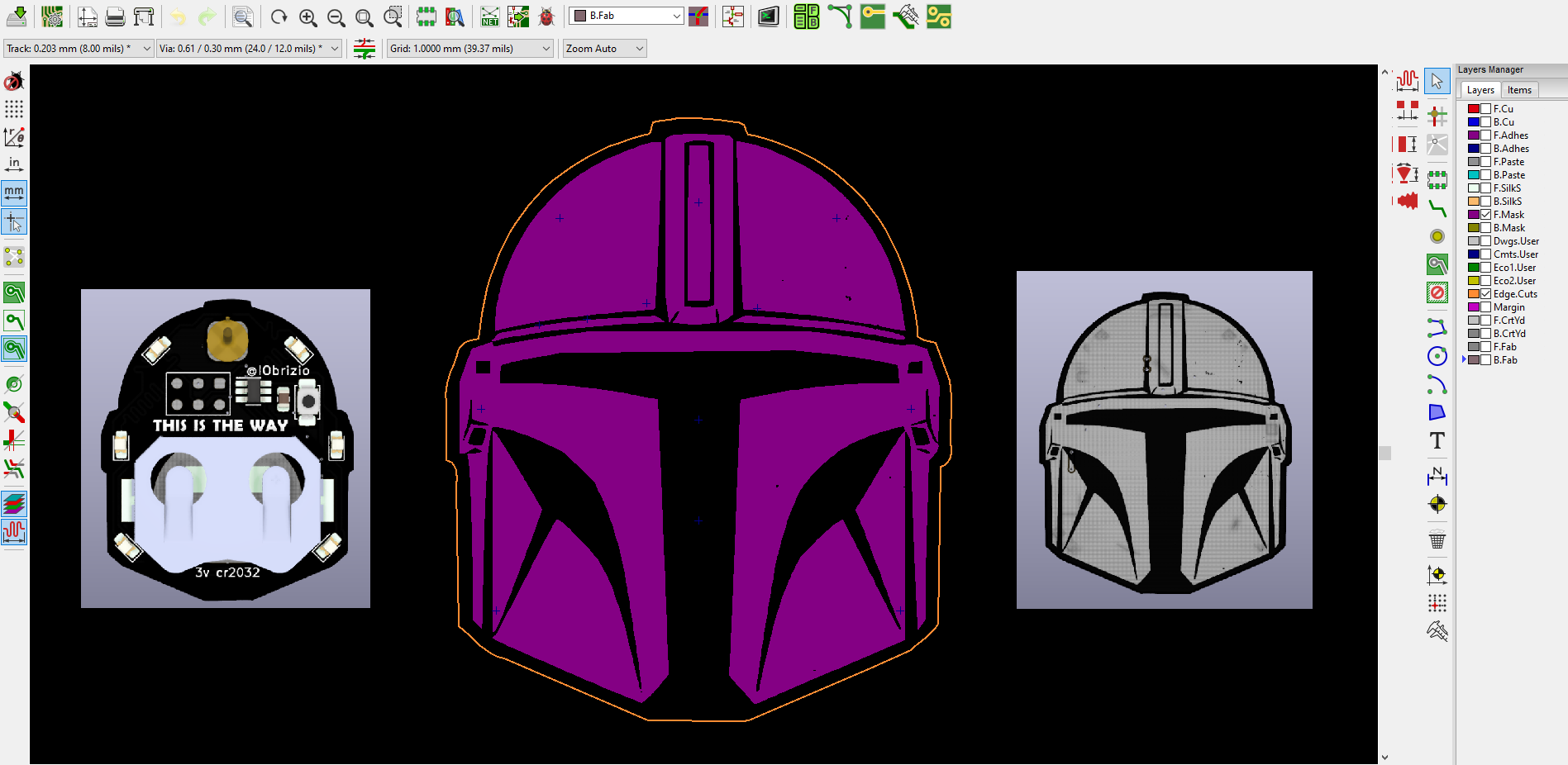 ---
Function
The LEDs are controlled by charlieplexing technique ,so 1 LED is running at time,this POV feature save power and works great with low pin count mcu.
Pressing the button will change the LEDs animation until go to sleep again.

Aesthetics
Be proud to wear this badge.
The PCB have HASL finish , it will be bright as the best beskar availabale in the galaxy.
White silkscreen on black soldermask
Light weight, so the pcb thickness is 1.0 mm
Small size, 30 x 35mm
The lighting will do a great effect on cloth.
---
Forge your helmet
Six  white LEDs / 0805 package size.
One microcontroller sot23-6 package , show your skills.
One push button 3x4mm
One cr2032 Battery holder
One Pin
One capacitor 0805 package size
Be ready for the diy soldering kit .
- THIS IS THE WAY -
The good looking of beskar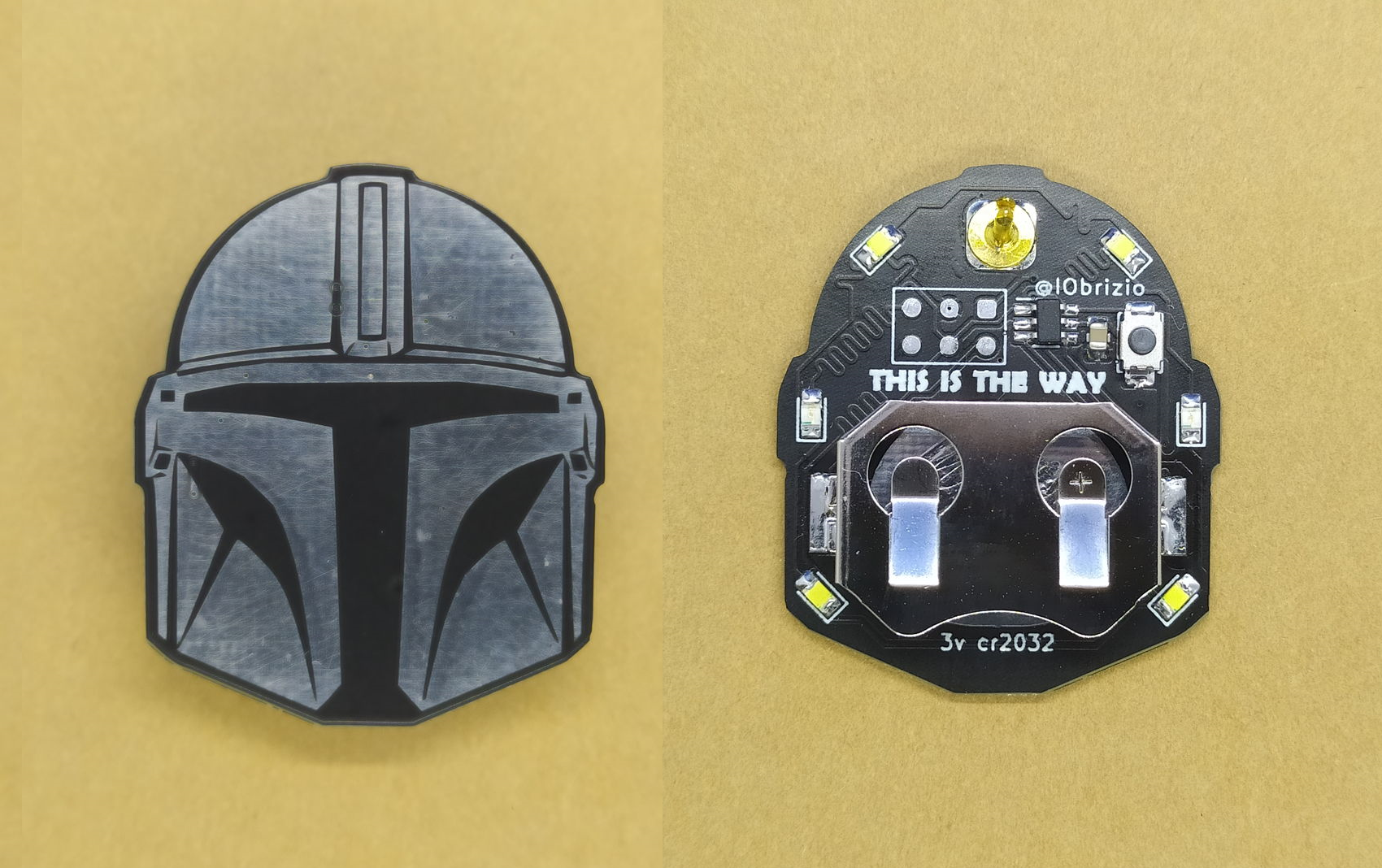 Programing