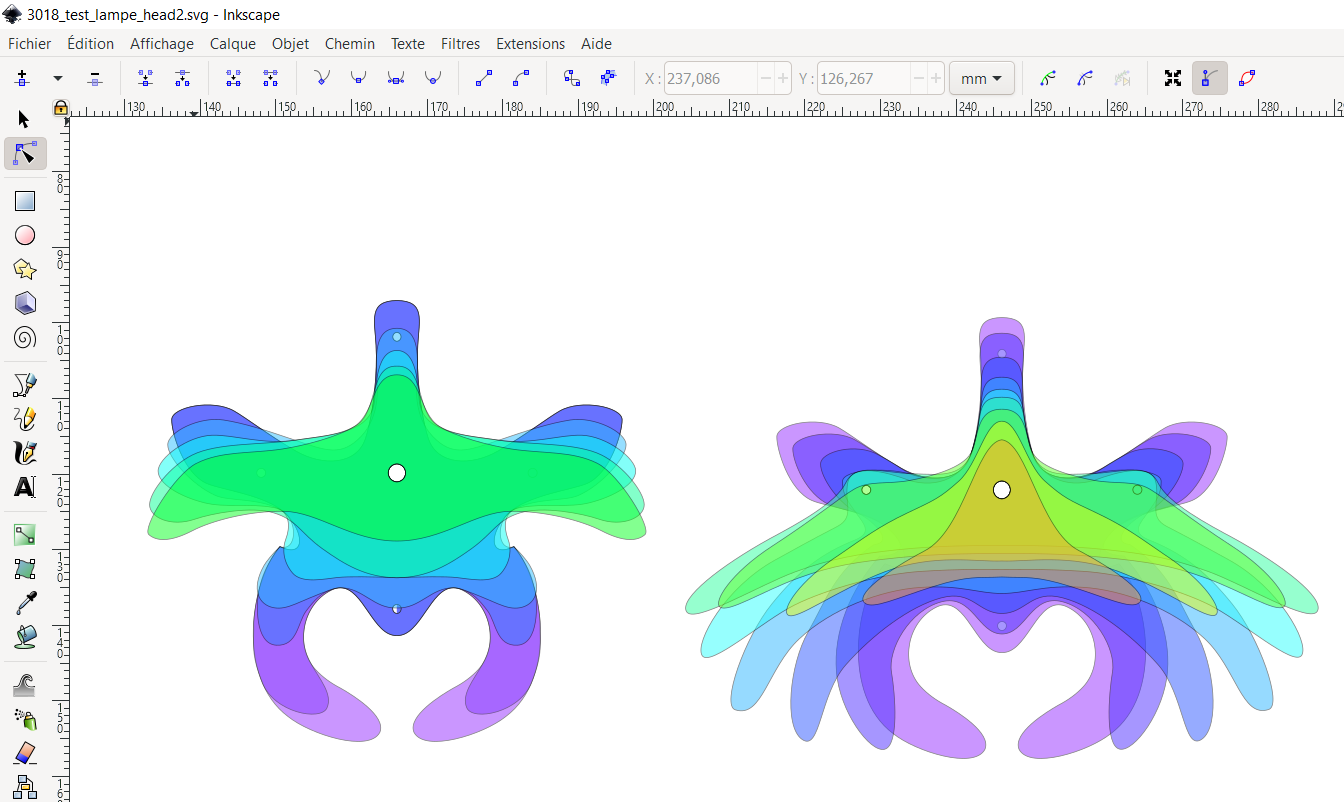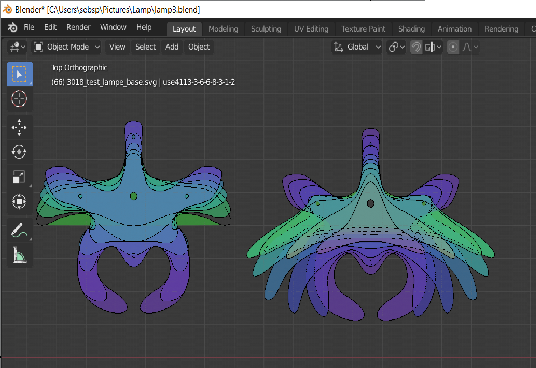 Once i was kind of happy with the result , i imported it in blender, offsett each shape by 3cm and solidified them with my 3.6mm plywood  thickness.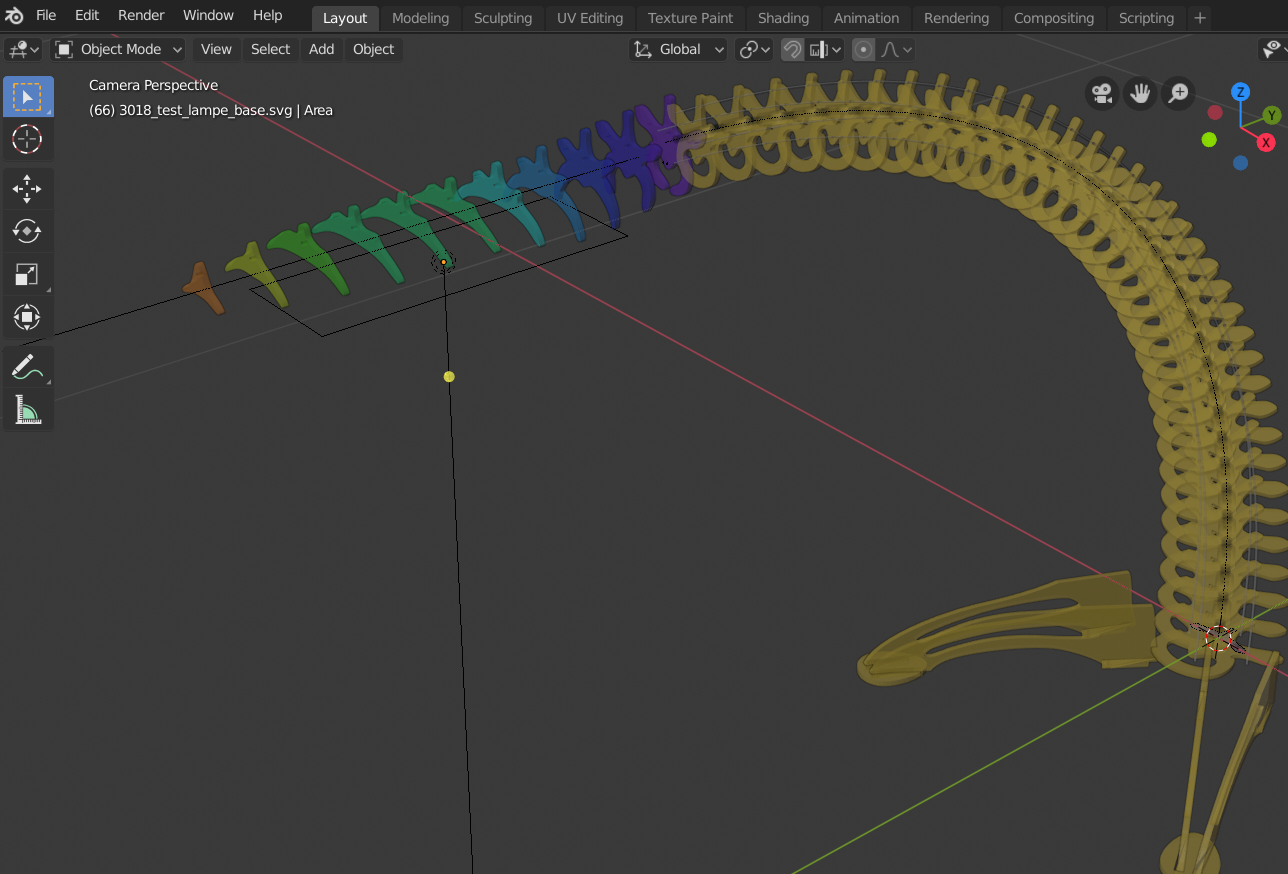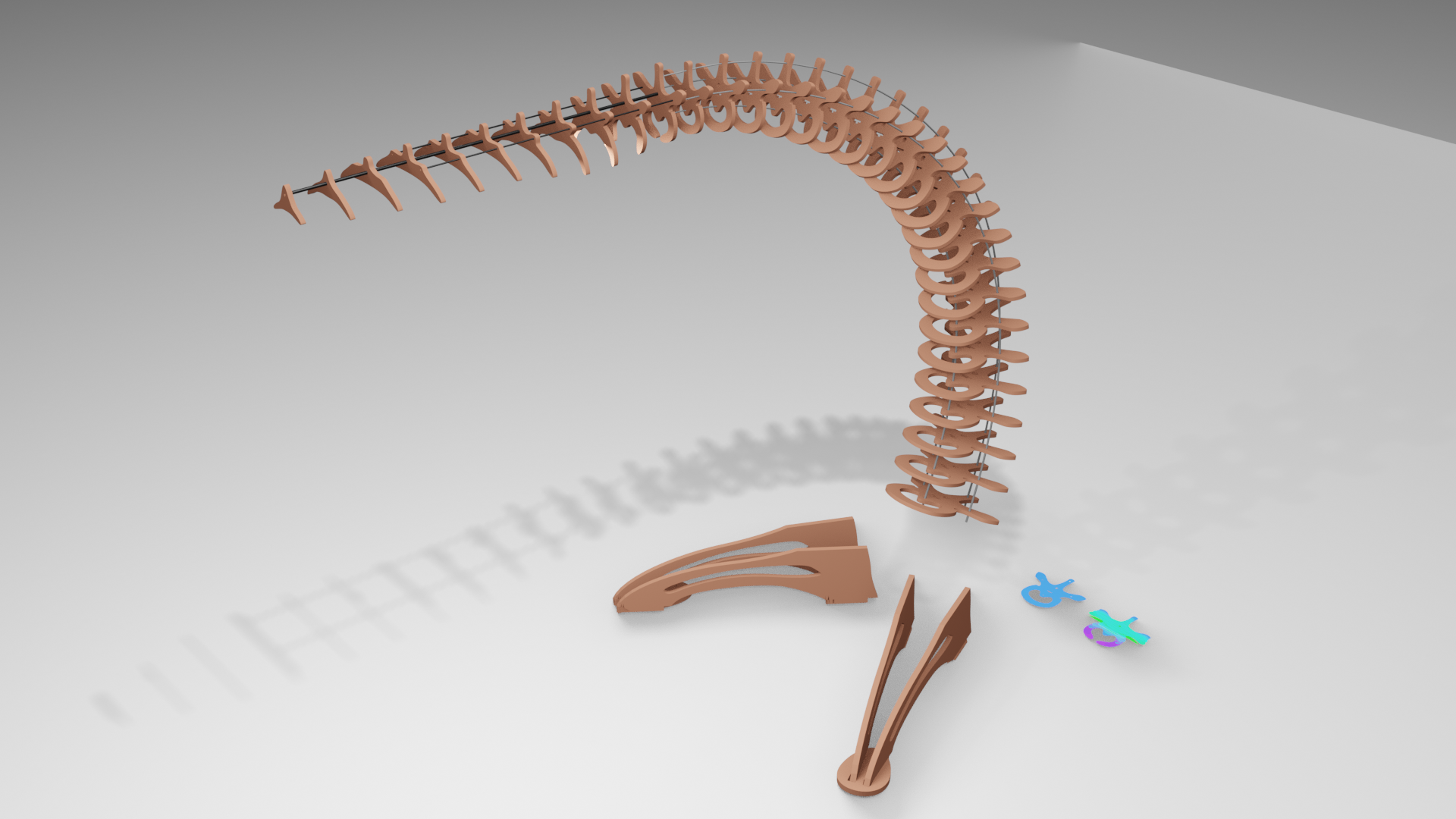 I also contacted Brian from https://www.poormansguidetoanimatronics.com/ and he kindly reassured me on the soundness of the design and suggested that i should keep an eye on the twisting of the discs around the center shaft. I replaced the lateral cables by piano wires and thin carbon rods and it definitely helped to forbid lateral movement but i still wonder how i will fix the disc on the shaft.
I'm also weighting the option of removing the rubber spacer between the disc to have a lighter tentacle....