Success?
Time for a shitty cardboard prototype to check the soundness of the foot design!
After printing the part to scale on paper and cutting out the outlines in carboard, i assembled the minimum number of cutouts for structural integrity: the two arms and two baseplates.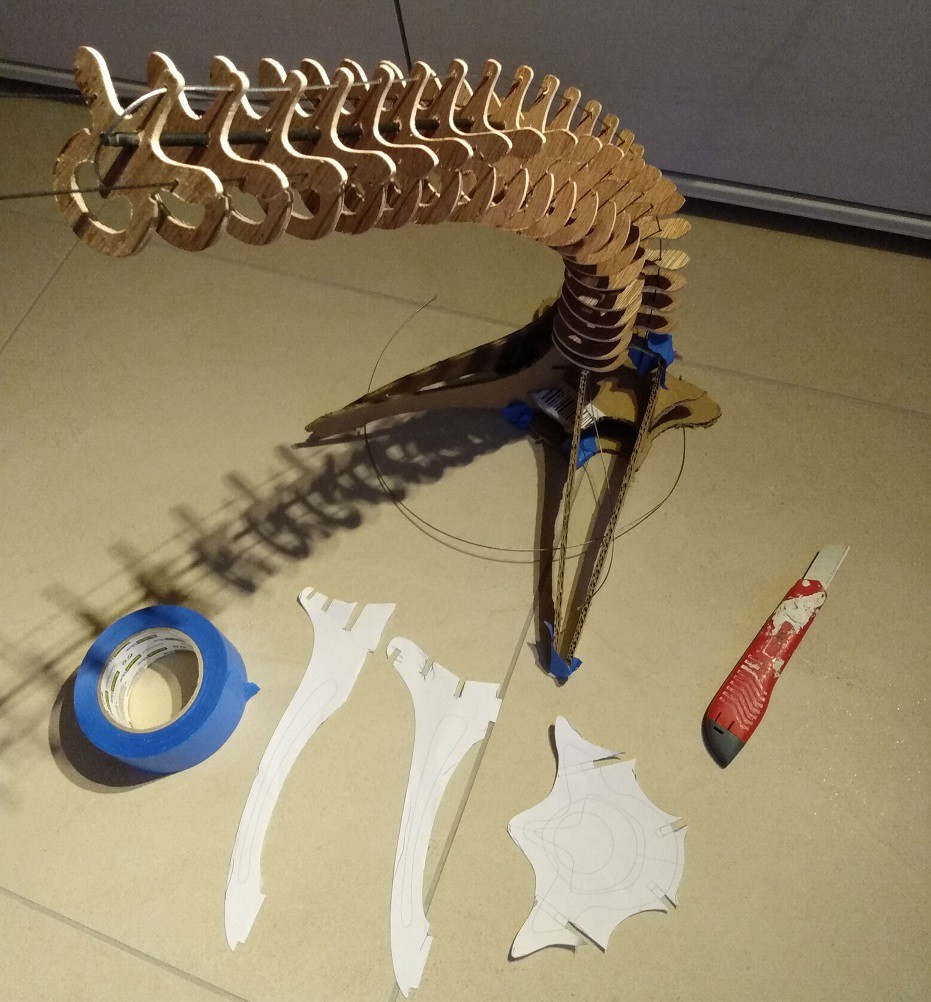 After a bit of tinkering and tape, i managed to get it standing !🤓
I realized that the footprint is a bit large IRL but it seems to provide good enough stability. The constraints on the parts holding the base of the arm looks important , i think i'll have to strenghten a bit this area...


Not quite...
I tried to put it in situation here: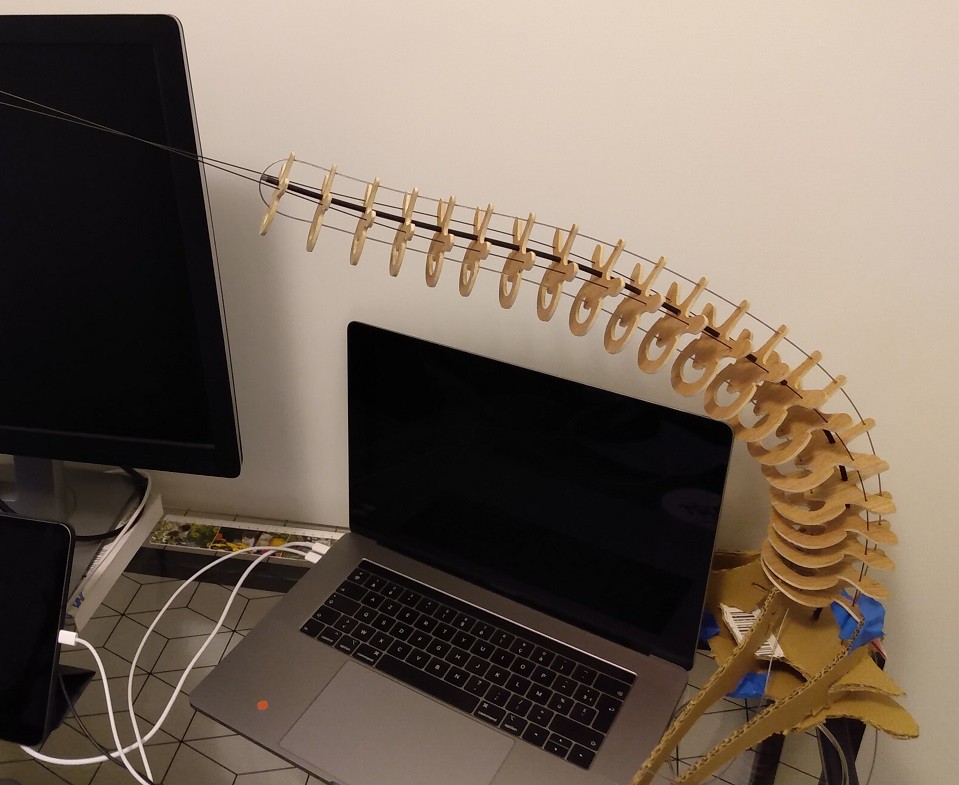 But the overall shape is a bit dissapointing : the stiffness of the central shaft being the same all along the arm, it has a tendency to bend a lot a the base and the final segment is relatively straight.  No matter what tension i put on the cable , the bending will decrease toward the tip of the lamp .
This is not what the blender render promised me ! 😭
It's the kind of stuff that seems obvious in retrospec, but doesn't appear until you've done the mistake.
What's next?
I need the lamp's head to be high enough ( ideally above my secondary screen) and parallel to the desk's surface..
So a few solutions are available to me:

create a "composite" central shaft with some kind of stiff material at the base and a more flexible one to the top, the main issue is that i already have drillled all the holes in my spines disks.
make a two ( or more ) stages mechanism but the foot might not be roomy enough to hold the actuation part
add some kind of springs with variable stiffness
use an increasing number of carbon rods  (and/or with a bigger diameter ) toward the base to increase its stiffness
The last solution seems to be the less demanding in terms of redesign and it might also help with the lateral rigidity ... However the number ,size and location of these rods remain to be determined.
I'll need to create the head  to account for its weight and dimension the stiffness accordingly.
I also need to be careful on the torque needed for the actuation ...

Even if more work needs to be done, i'm really grateful for this piece of garbage prototype, without it, i would probably have wasted a lot of plywood!