After an unfortunate toe injury, the decision was made to install a very bright, removable light to try to improve the visibility of the path.  A 60W LED bulb was converted to 8.2V 200mA.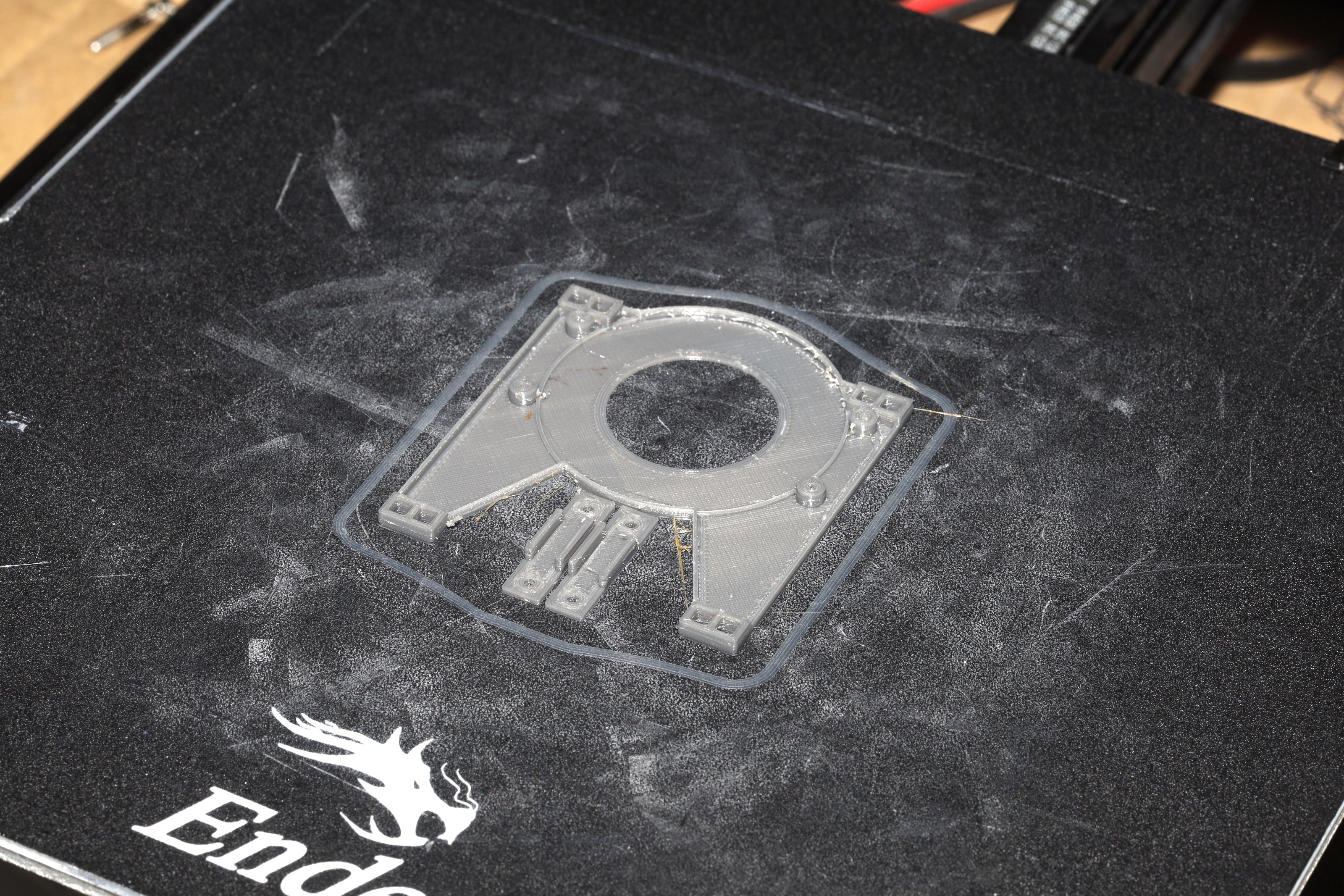 Then a heat resistant mount was printed out of PETG.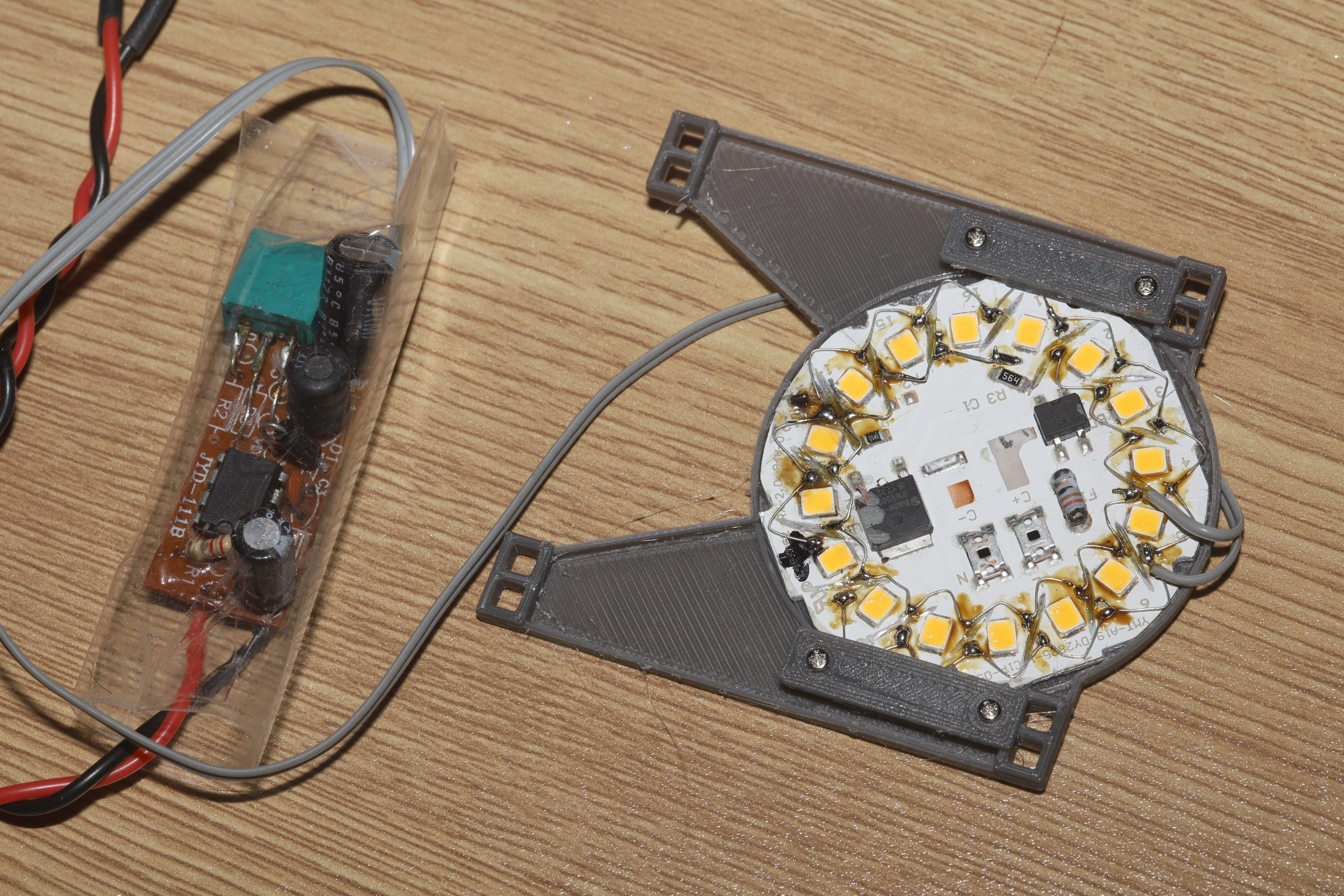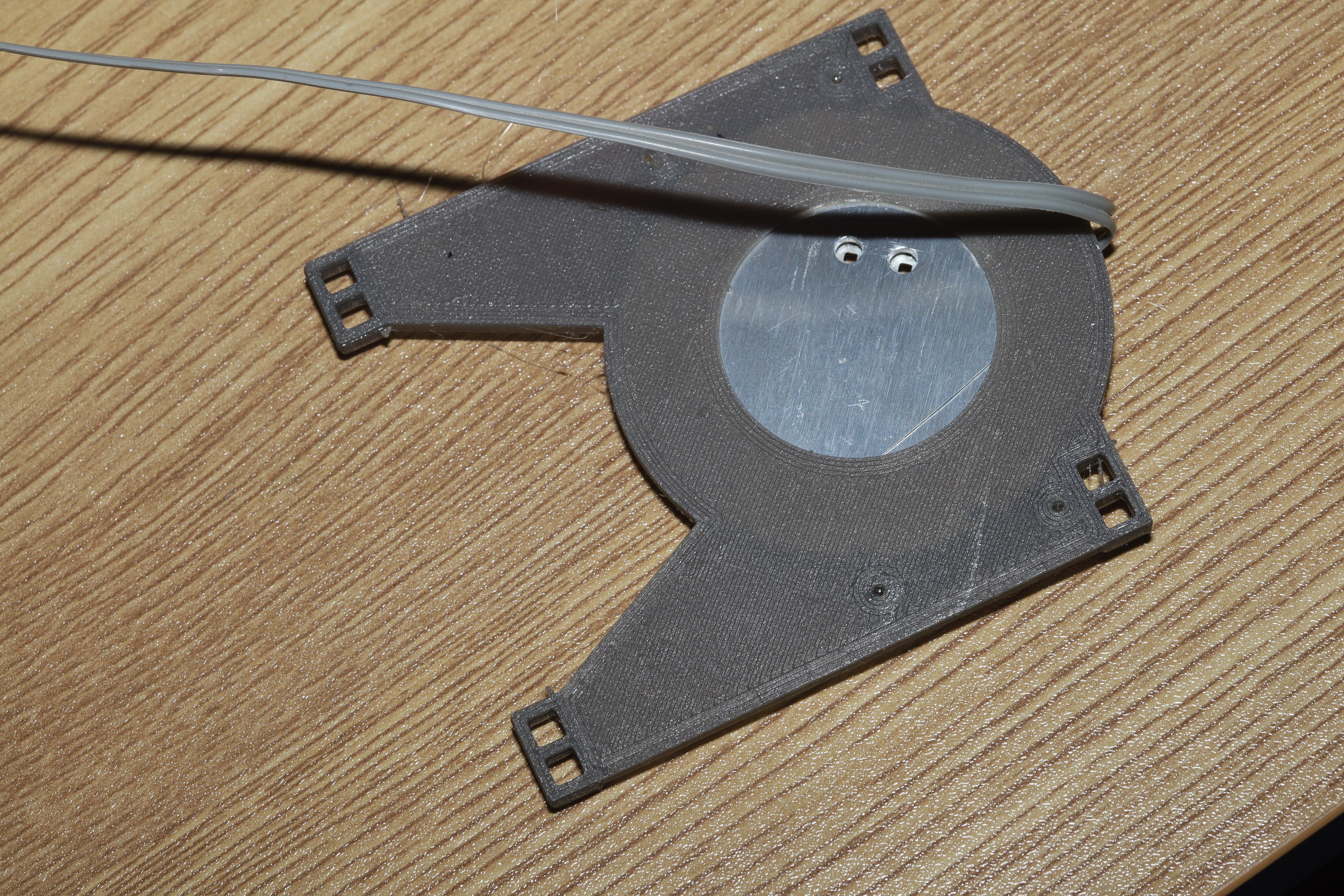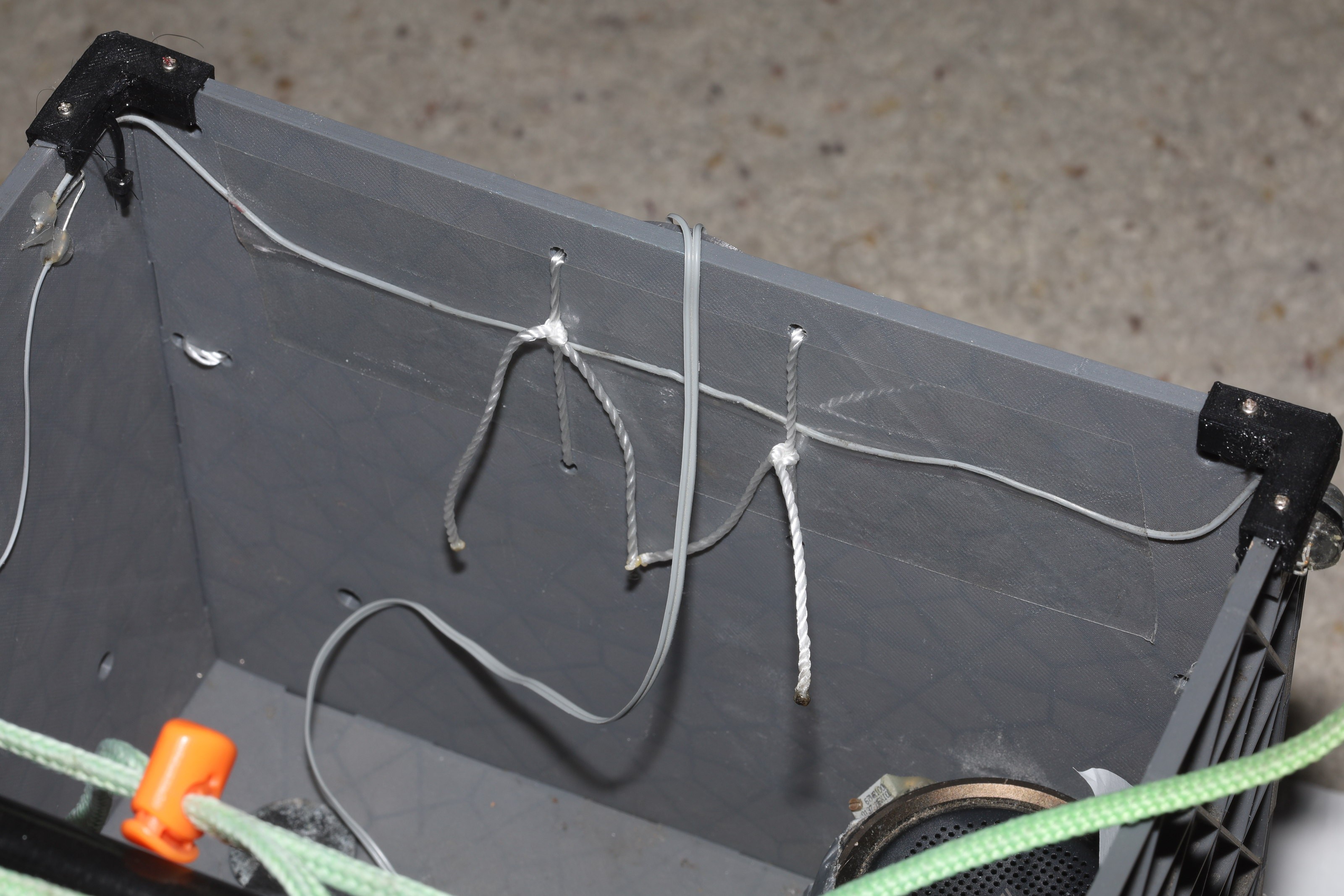 The prolific jump in zip tie prices has led to string.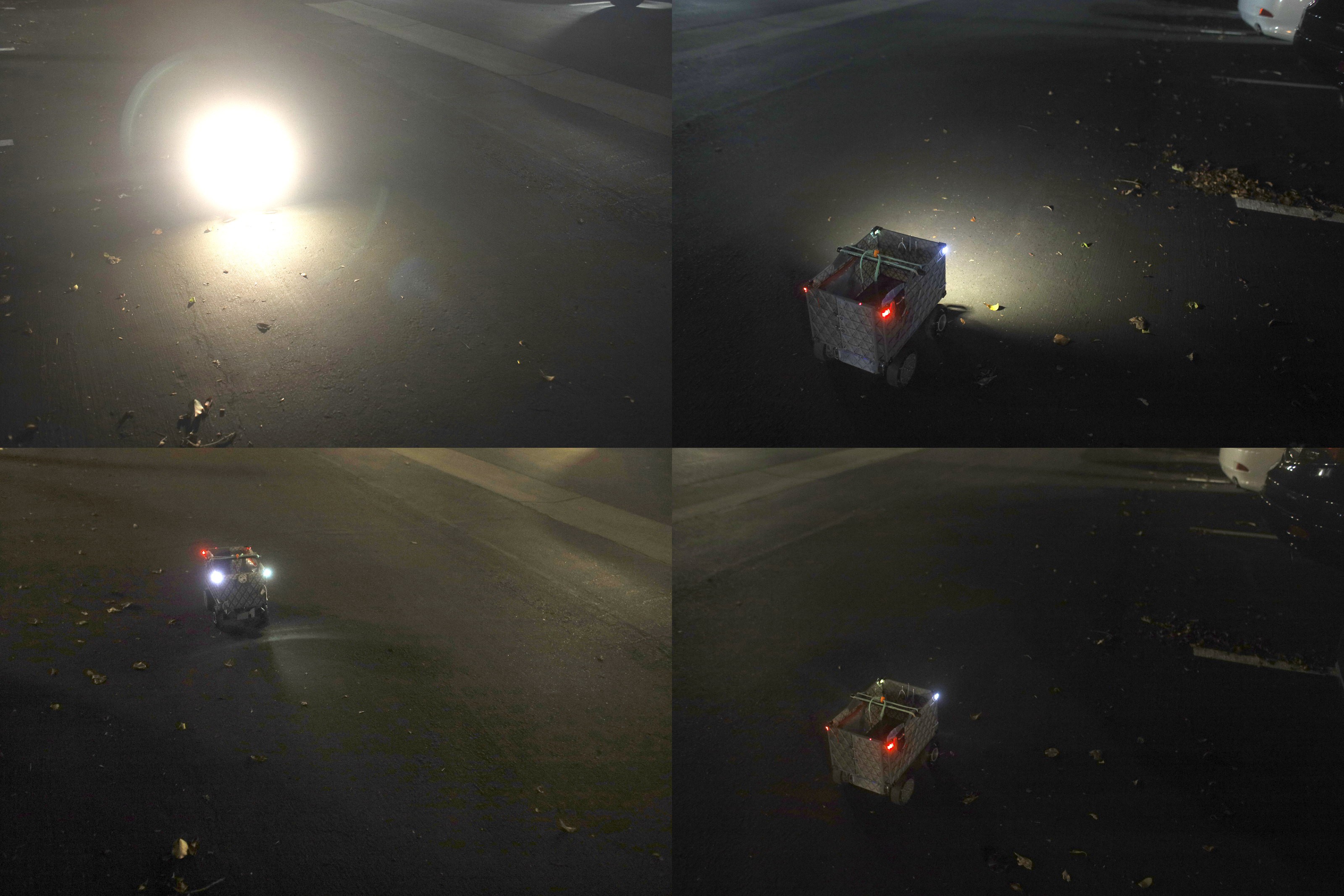 It was hard to make any conclusions in a parking lot.  That was the last of the dry weather for 36 hours.  The mane problem is without a reflector, it's very diffuse.