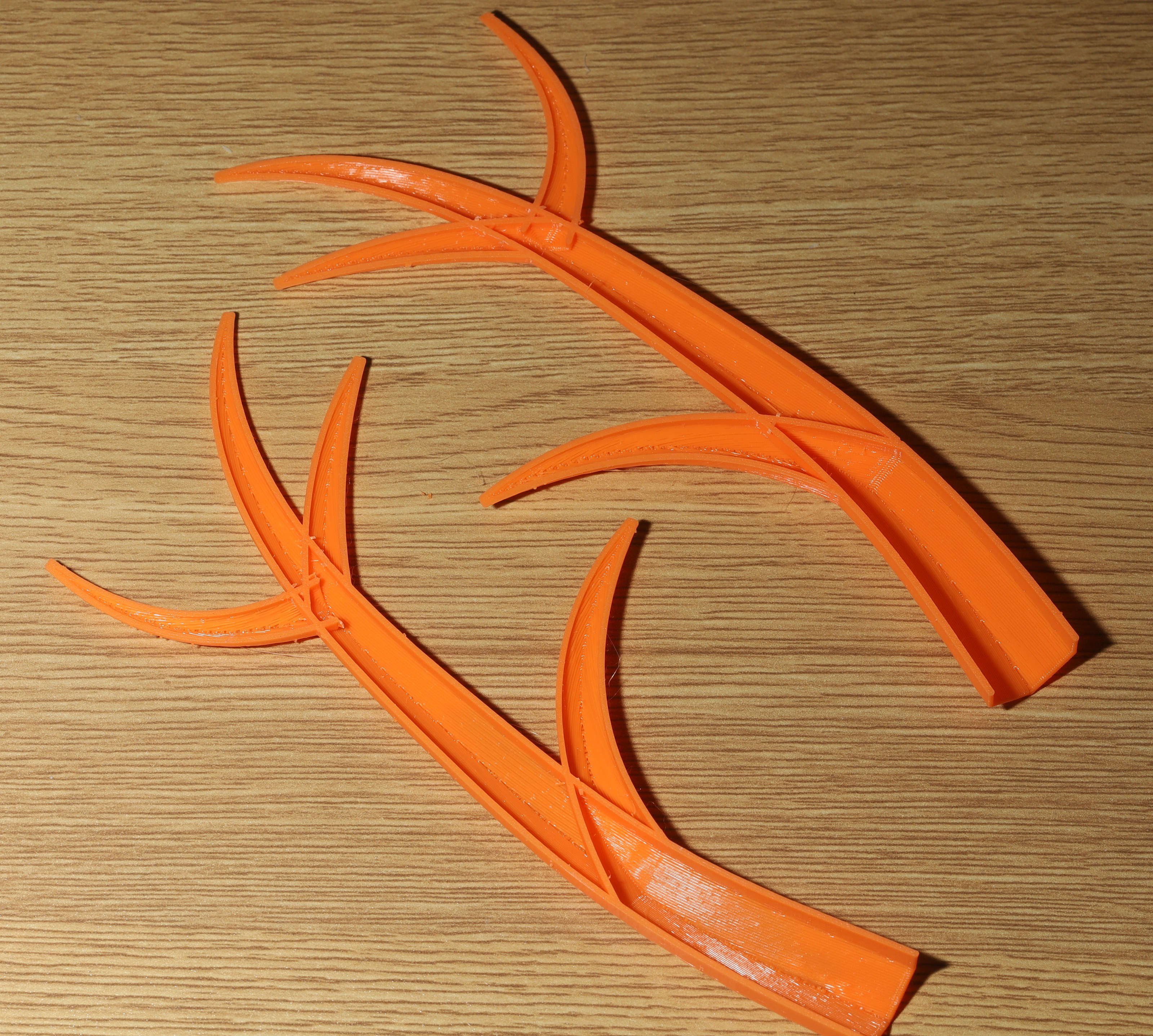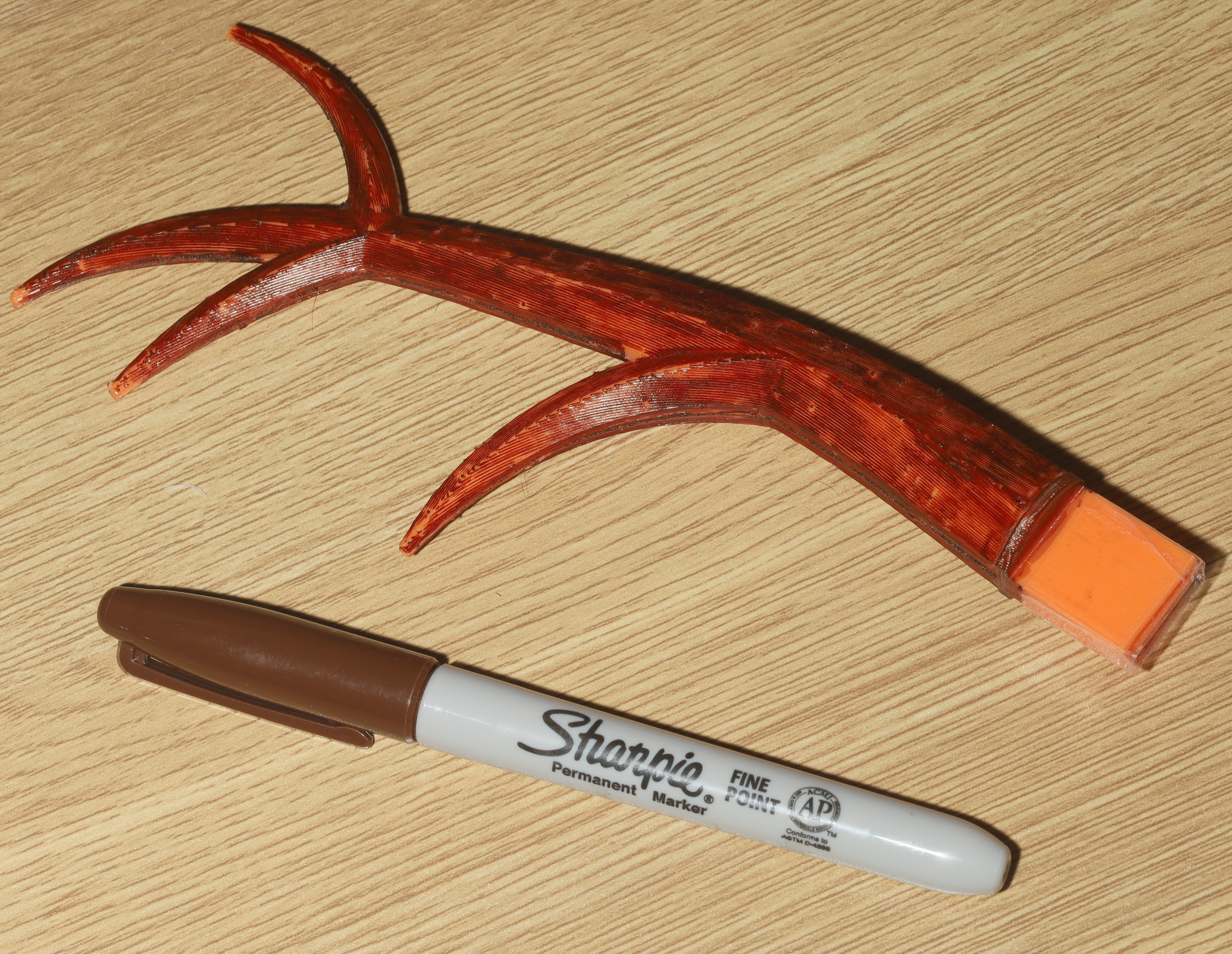 After much anguish, new antlers rolled off the printing press like an economic stimulus package.  There was another fruitless search for cheap commercial options.   A design was reached which didn't need support or infill, could be easily popped off in the field.
Orange PLA with a brown sharpie made a surprisingly realistic woodgrain texture.  The lion kingdom couldn't afford to dunk it in wood stain.   It was surprising to find brown sharpies still in existence, in a time when 31 flavors of ice cream are the enemy of equality.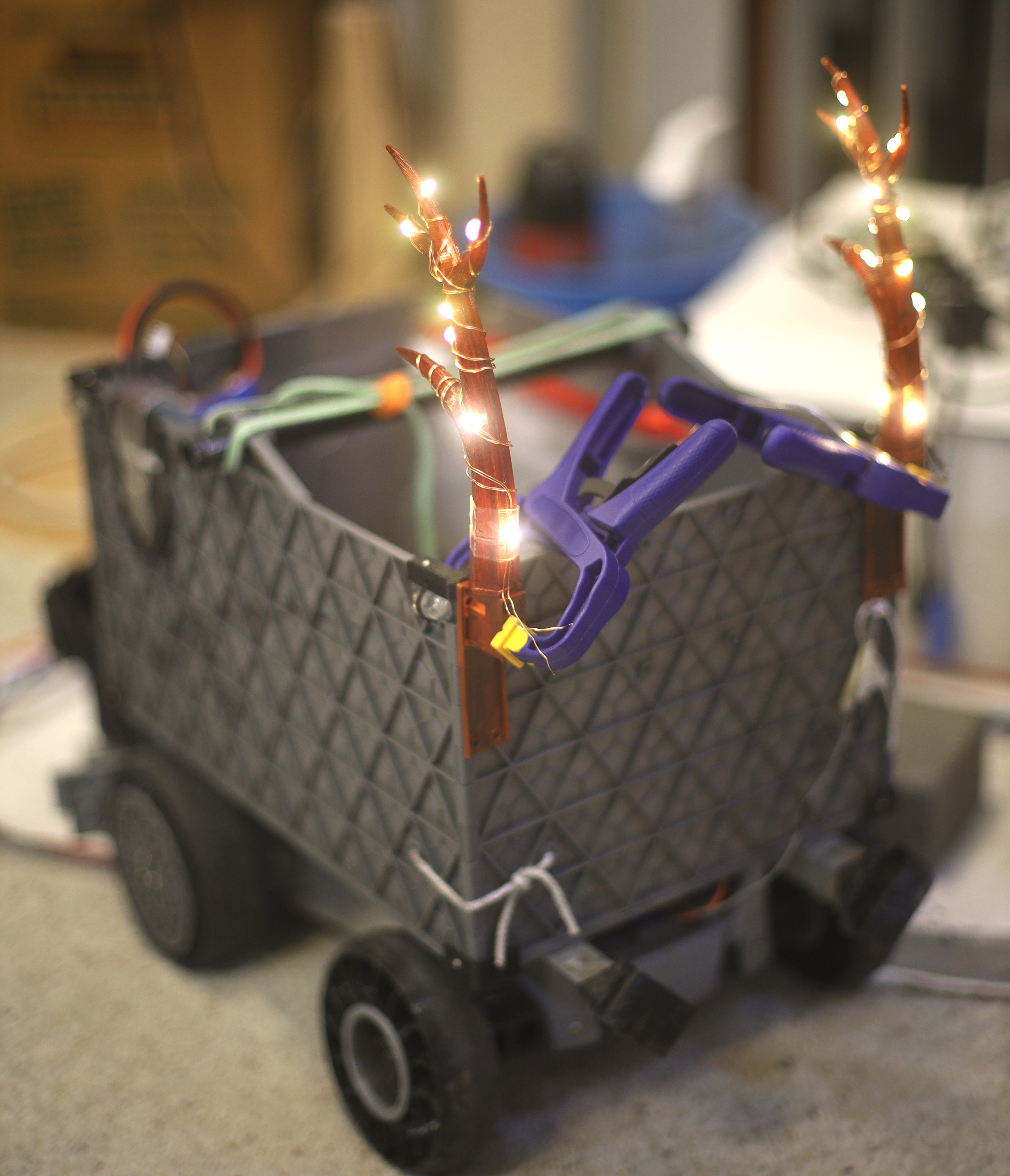 They went in series, off of 5.5V.  The original package ran on 2 AA's.  The next step was the nose mount & final assembly.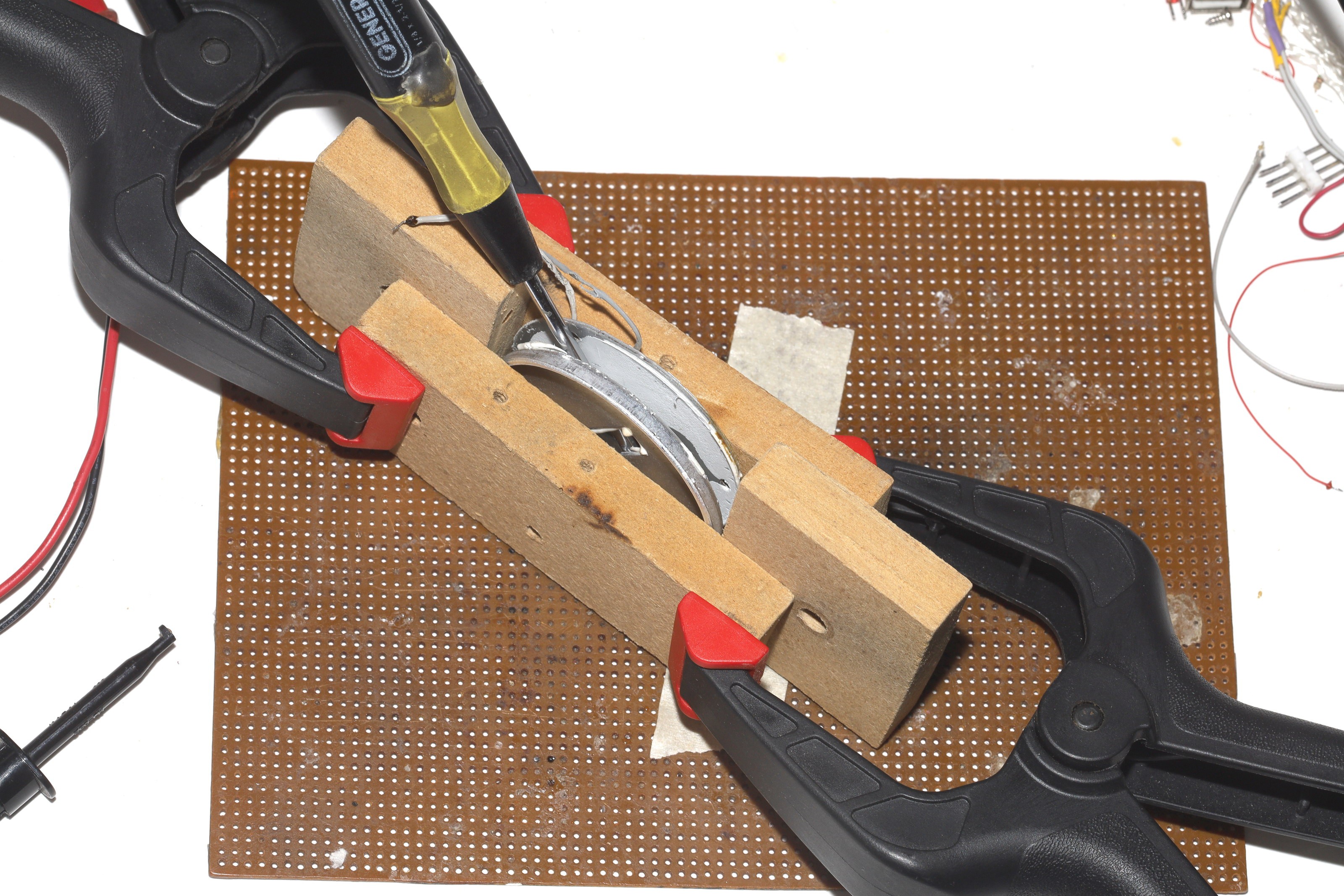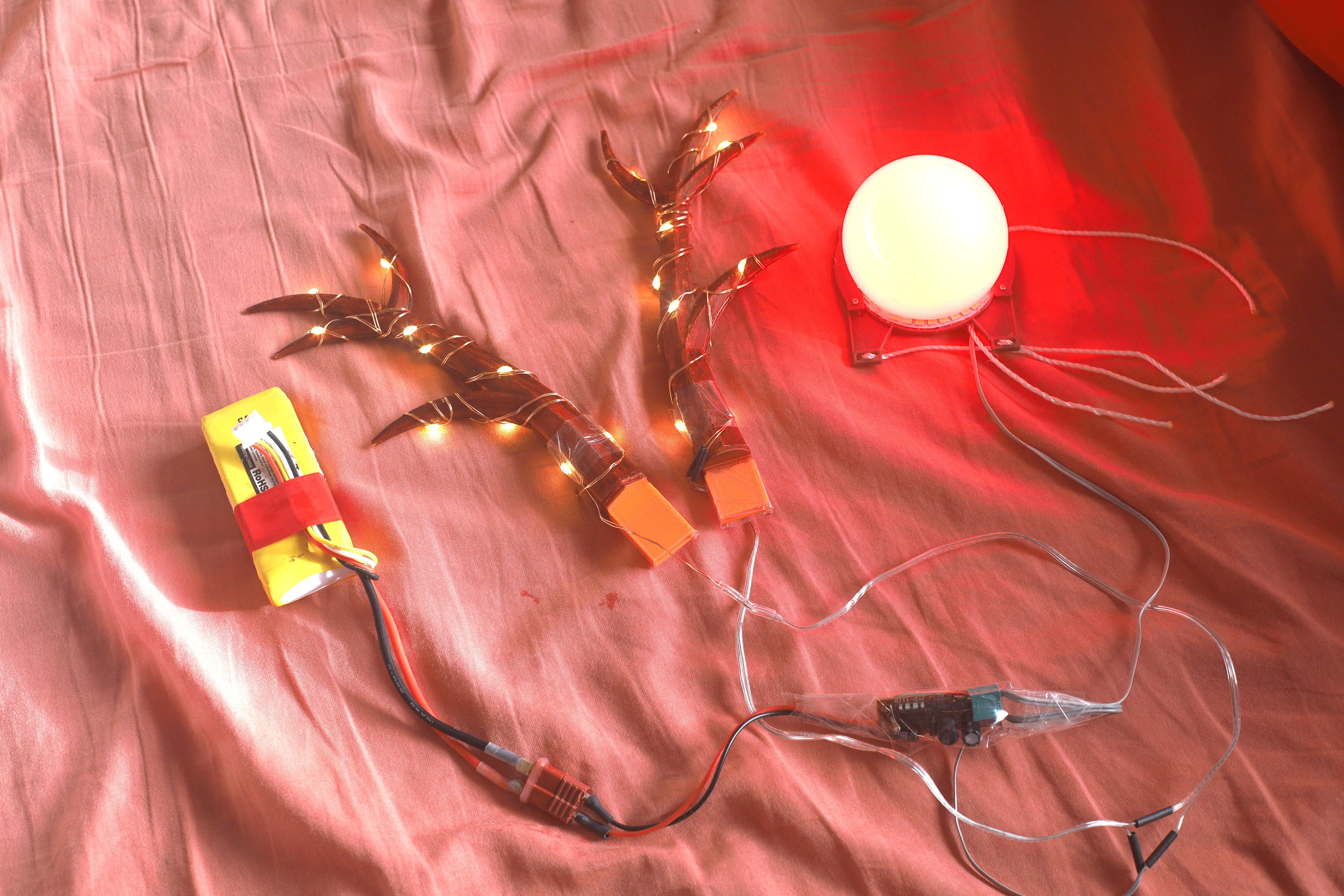 The new nose mount could use a lot of changes to make it easier to screw in the clamps & use string instead of zip ties.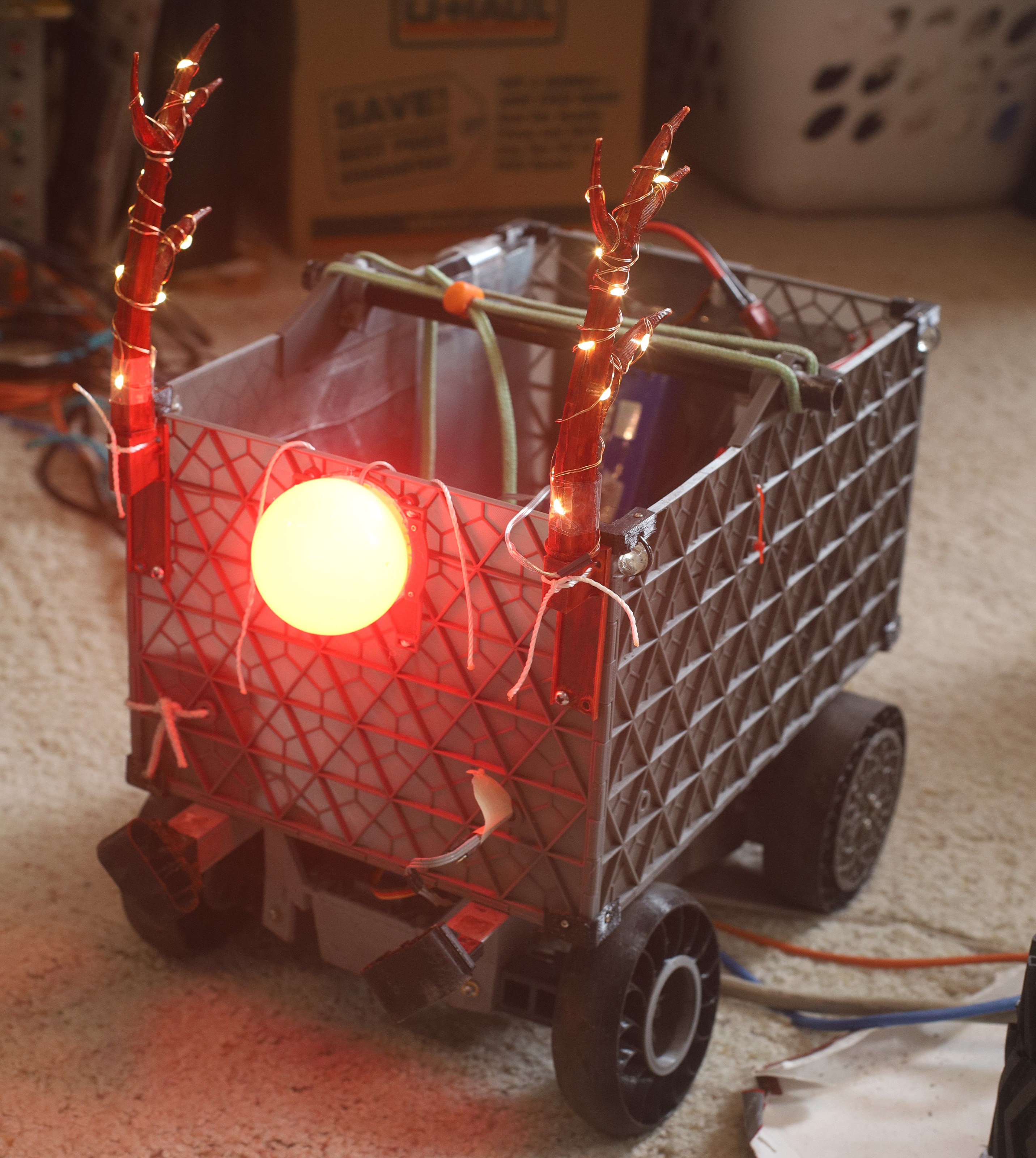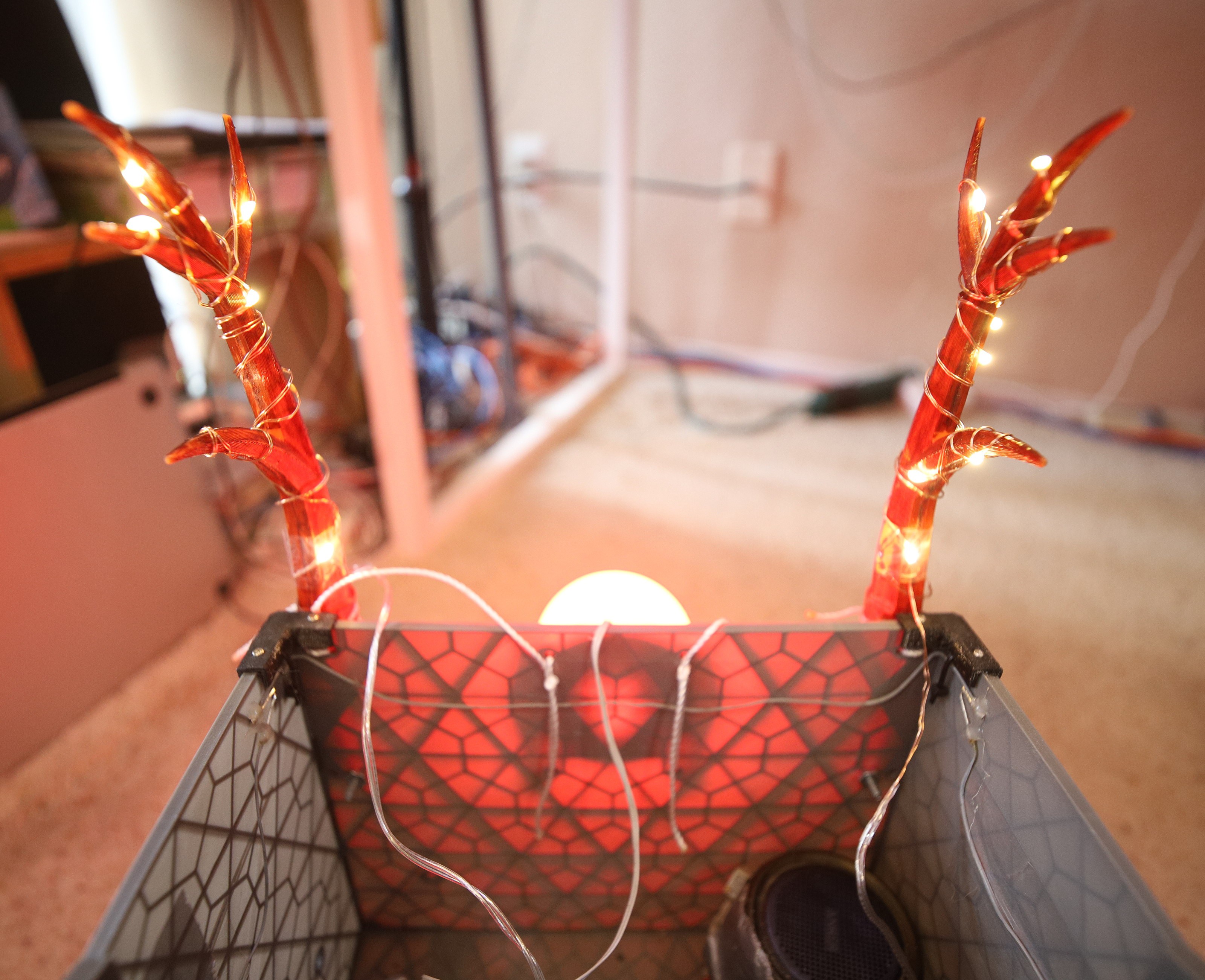 It was designed in a time when 25 zip ties were $1.  3mm zip ties aren't even made anymore.  A better design would use bolts.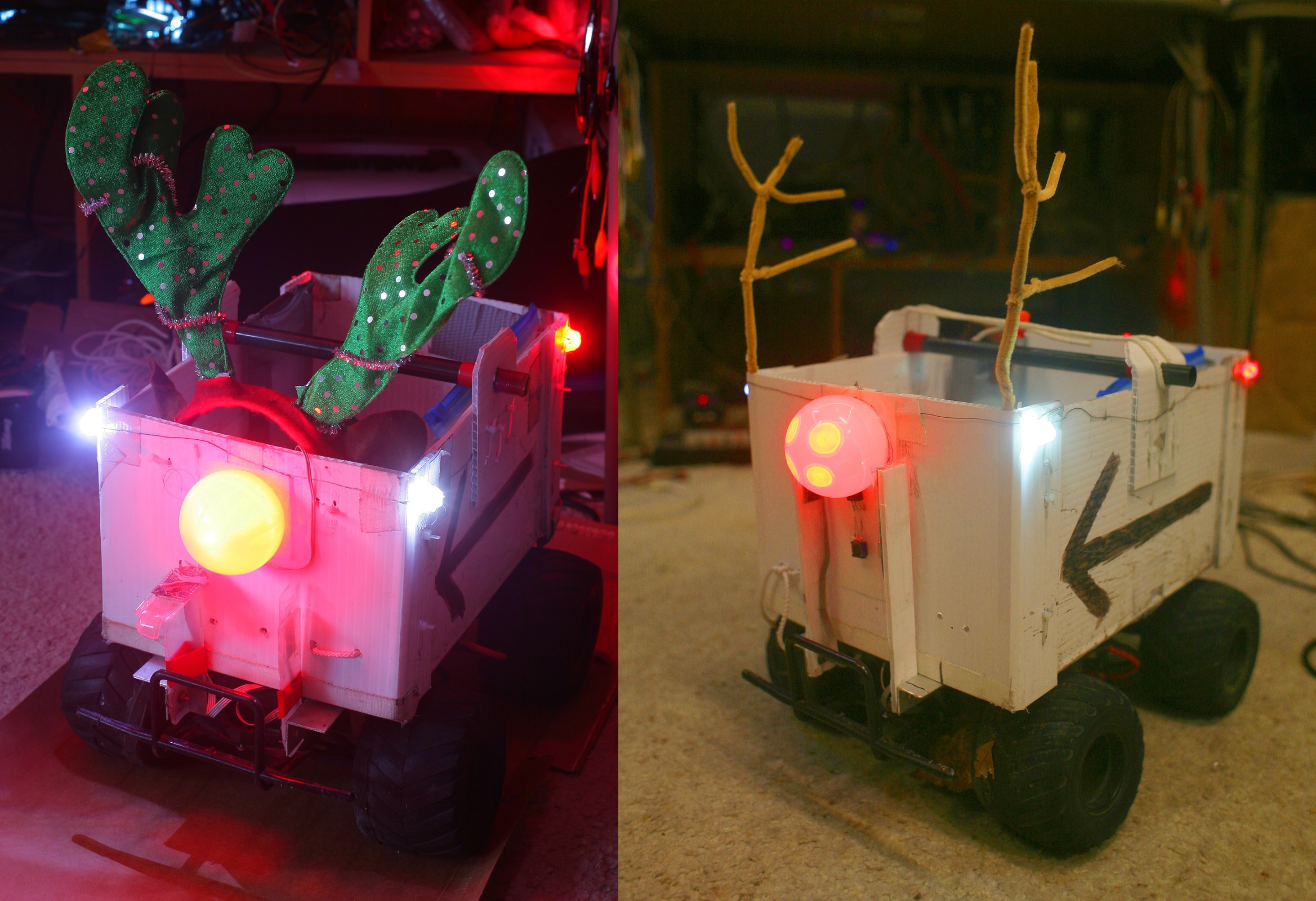 Every iteration of robo rudolf gets better & this year was definitely a big leap.