The last tire was real fragged.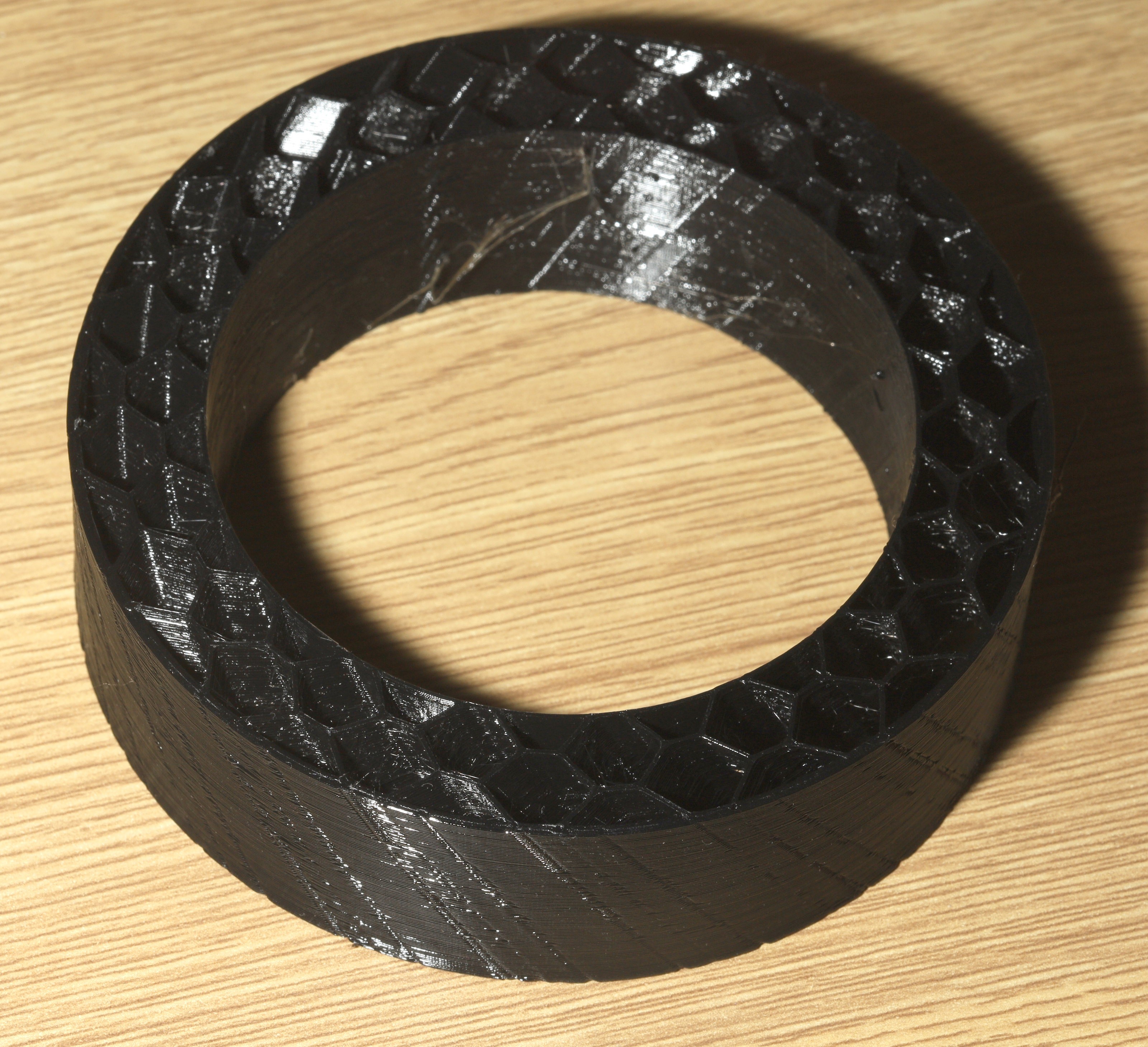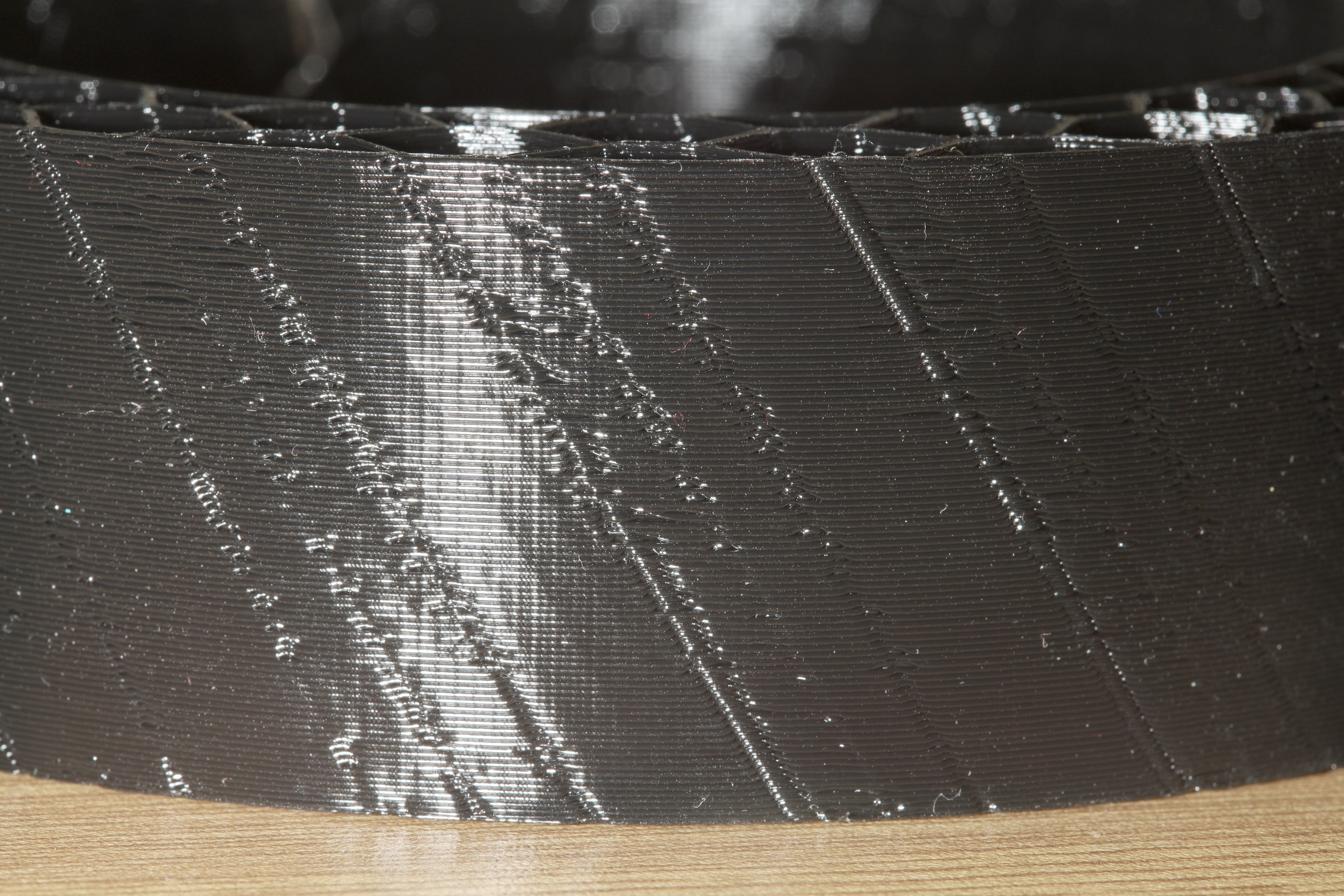 So along came another one at 230C, with a 1.6mm tread.  It still had voids.  Some guys leave their filament on an enclosed print bed for 5 hours.  Another thing which might improve layer adhesion is breaking up the smooth tread with slight ridges. A smooth tread still has the best traction with TPU.

As rough as printed tires are, it pays to remember what lions did before 3D printing.  Those were desperate times.