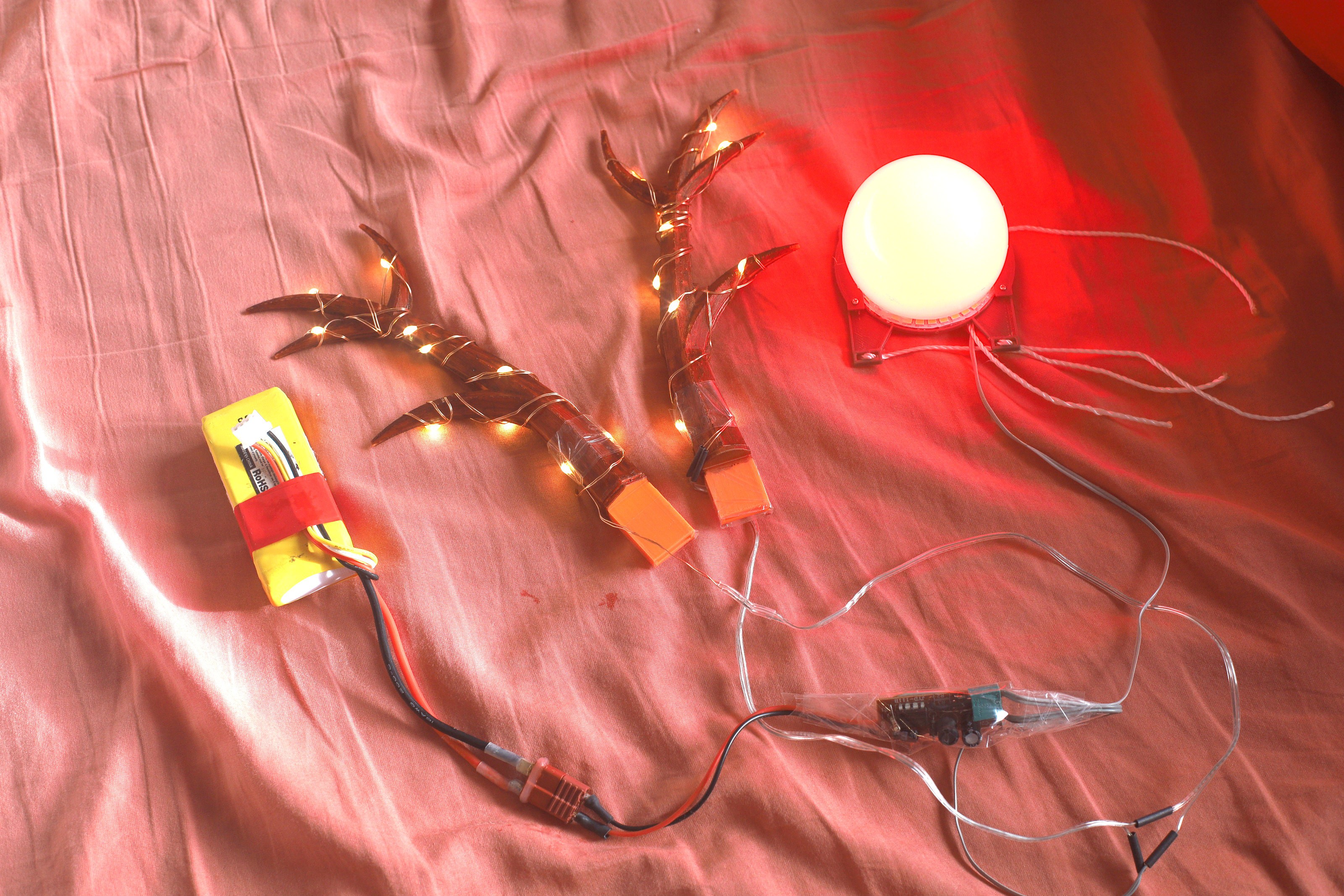 The rudolf gear came off right after xmas. In reality, it could have stayed on until new years day.  It was better than any of the SUV decorations lions had seen for 20 years. The key was that string of 3V LEDs which was bought on a whim at Homeless Despot. No SUV has ever had lit antlers. It ended up quite easy to take down the antlers on the road. They never fell out on their own as feared. The solid core wire never broke, but they could have used a few wrappings of stranded wire.
Then there was the 15 mile run to Lowes to find a cheap red light bulb, the brief taste of rich millennial gootuber opulence before tearing it apart, & the discovery that RGB bulbs don't produce their rated brightness from colored LEDs.
The only thing which might improve it is sleigh bells & even more red LEDs.
Something must be done to make the paw controller chafe less.  The 23 mile run was brutal.