To help with evaluating and filtering through all the possibilities a complete list of all tasks has been made.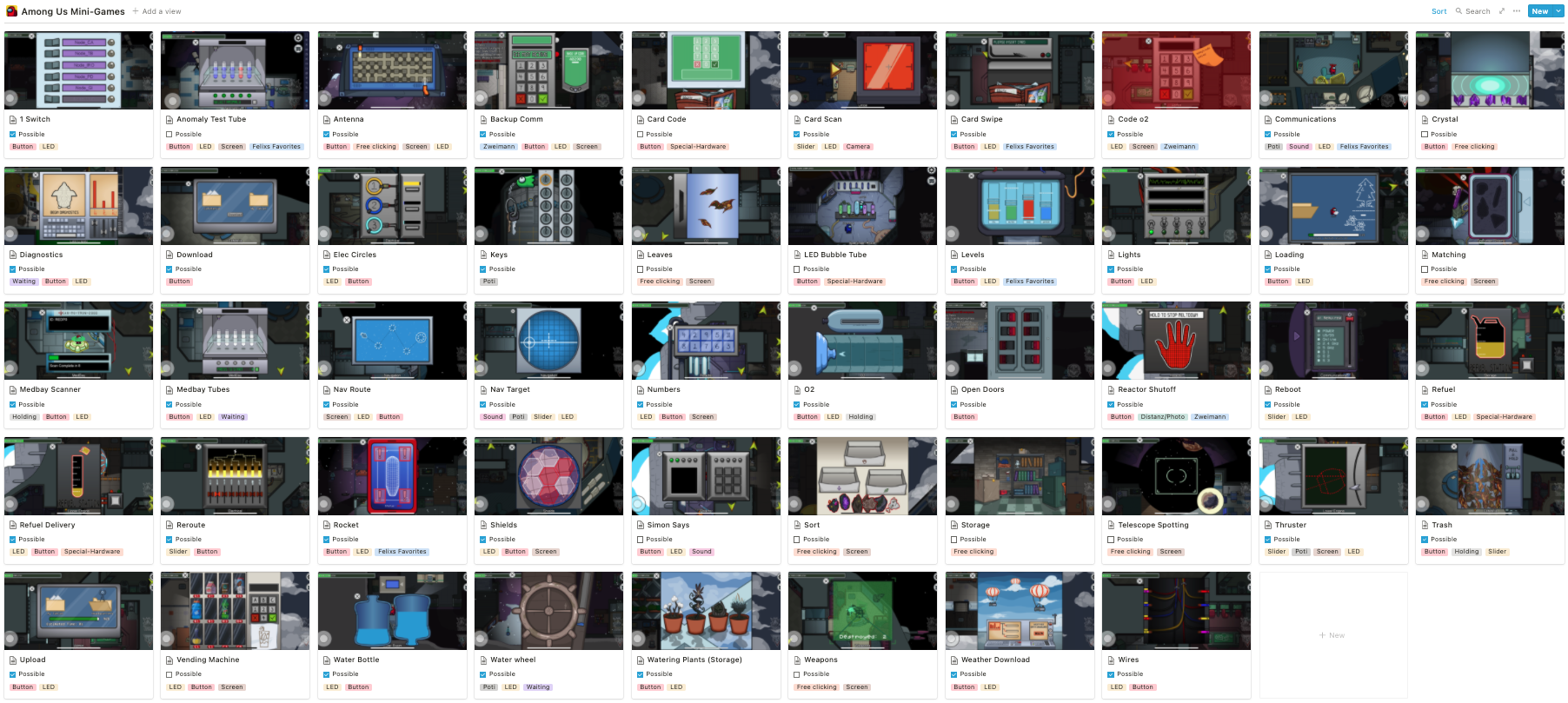 What is actually possible to make?
---------- more ----------
The goal is to make systems which don't rely on mouse+keyboard or touchscreen interfaces. Those aren't really interesting for electronics teaching because it would lack the focus on physical circuitry.
Therefore all possible mini-games get tagged with the electronics parts and the complexity to later show a cross-section of easy and cheap to make options.