Actuator
For a dynamic legged system, Actuators with high power density are vital. Many examples has shown that brushless motor with low ratio reducer can be a good solution to mid-size legged systems, Also known as proprioceptive actuator. In a low reduction ratio reducer, the friction and backlash is small enough to be ignored. So the output torque can be controlled via current loop, which shares a good liner relationship.
This project uses 9030 motor with 350kv. XL timing belt is used in the reducer. The reducer comes with a 9:1 reduction ratio made up of two stage 3:1 timing belts. Project uses timing belt reducer rather than planetary reducer mainly because It's easier to print and design. Also, It has overall smaller backlash. However, The timing belt takes more space and the reducer won't be that compact.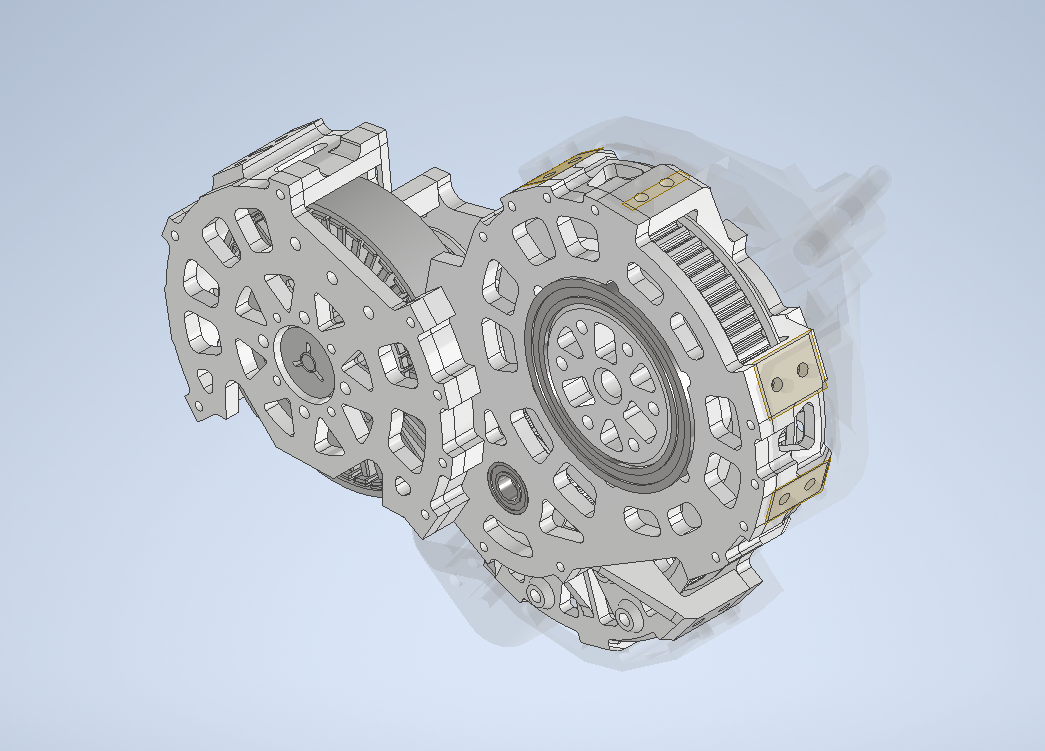 The demo of a actuator driven by Odrive is linked below. 
Leg
The demo of a 2dof leg, with v-rep simulation.