This is 3 pictures of the PCB of a VL-Tone VL-1 patched together to one. After a shoutout on twitter people were taking apart their VL-1s for me and took pictures, what a great thing! The main connections for the switch are on the bottom.

The PT-10 that I own has the same chip in the same case, so I wanted to see if I can add something to the keyboard, that wasn't there before. Wait, did I hack something?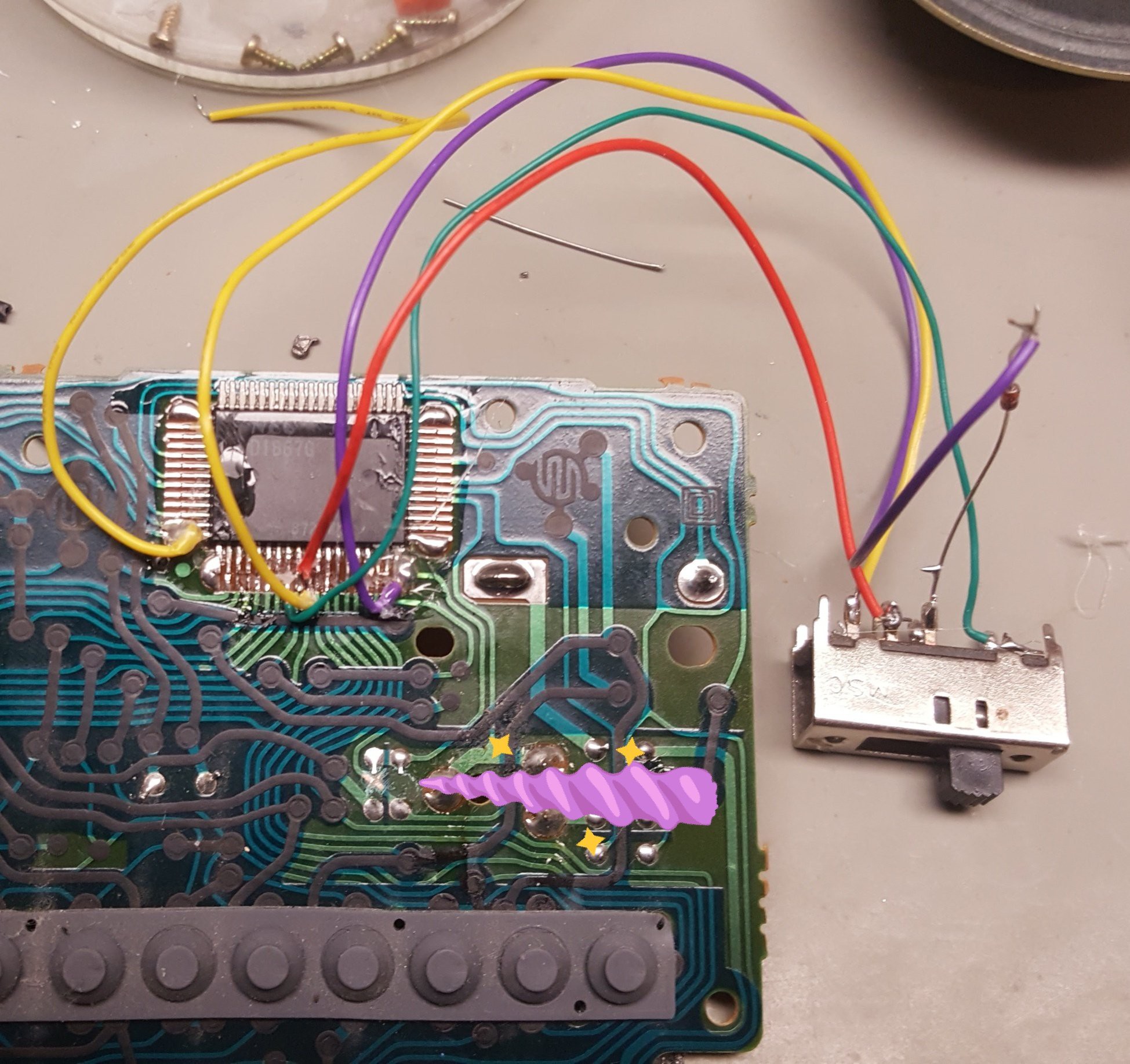 Next up should be tracing the ADSR switch, to get a new instrument out of it. At one point I need to see if I can connect an LED display to replace the LCD.