The top cover is made from 3mm ABS, that needs to be bent in a U-shape.  Sounds easy, but it takes quite a lot of effort to give it a perfect shape. Warming it up with a heat gun and bending it over the table is not the way to go.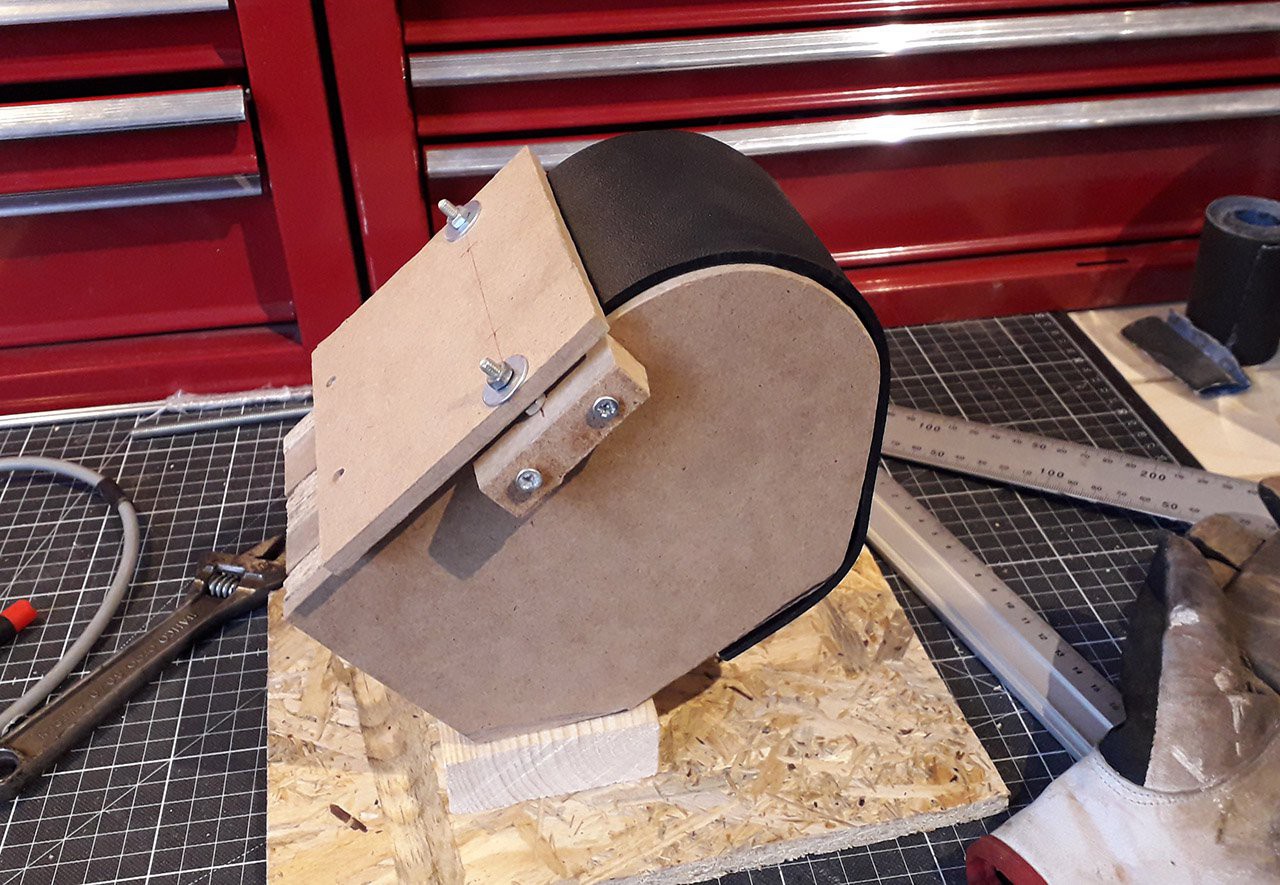 This might look like a droid, but its actually my simple but effective drape mold. I put a CNC-cut sheet of plastic on the mold, fasten it and put the entire thing into the oven for a few minutes. When it comes out, I gently bend it around the mold and wait until it sets. 
It works really good, but I think I need to make a negative mold also to get a completely smooth surface and spare my poor hands from the intense heat.