Whats worst? Crimping micro JST connectors, or pulling out your fingernails with a pair of pliers? Probably the connectors...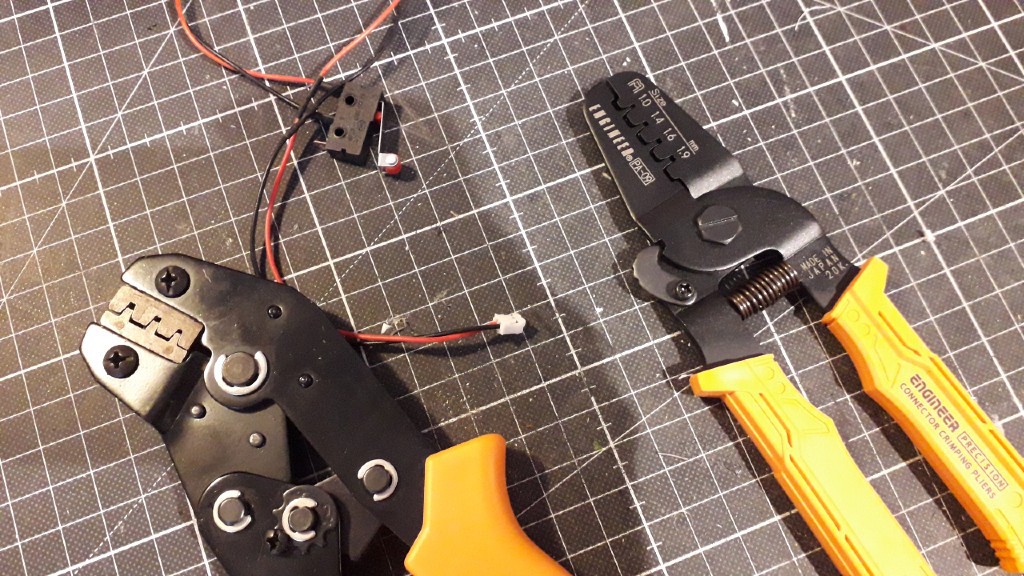 Since I wanted a more professional way of connecting the DC power cable to the control boards, there werent too many options. I bought the quality looking crimp tool to the left for less than 20 bucks, which felt like a reasonable investment. But a few hours later I came to one conclusion... that it's complete and utter crap!
First I abandoned the plan completely and thought of replacing the JST XH connectors with really small screw terminals instead, but that bugged me for days. So I emptied the savings account and went out and got the one to the right. A japanese-made quality tool for 60 USD, called Engineer PA-09. Hopefully it will pay off in the long run, but its probably the most expensive "pliers" I will buy for years to come.