Today I prepared the cables and prototype software to retrieve data, then connected everything to the heating boiler CAN-bus and communication with MQTT worked properly.
Example dasbhoard: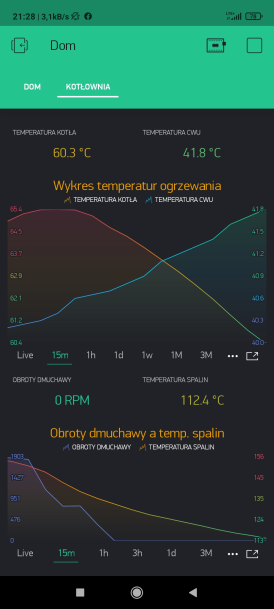 Testing connection and current consumption.

What's next?
I need to route everything properly, get an enclosure and add fuel level sensor. It will take few days as I have to order cable organizers etc.