My unorthodox way of opening the kitchen scale had a side effect to melt some plastic around the screws. The deformation made it impossible to close back the enclosure, so I wanted to drill the screw holes a bit. Before this, I wanted to remove all electronic parts to avoid plastic debris going everywhere.

I was going to un-screw the load cell when this happened: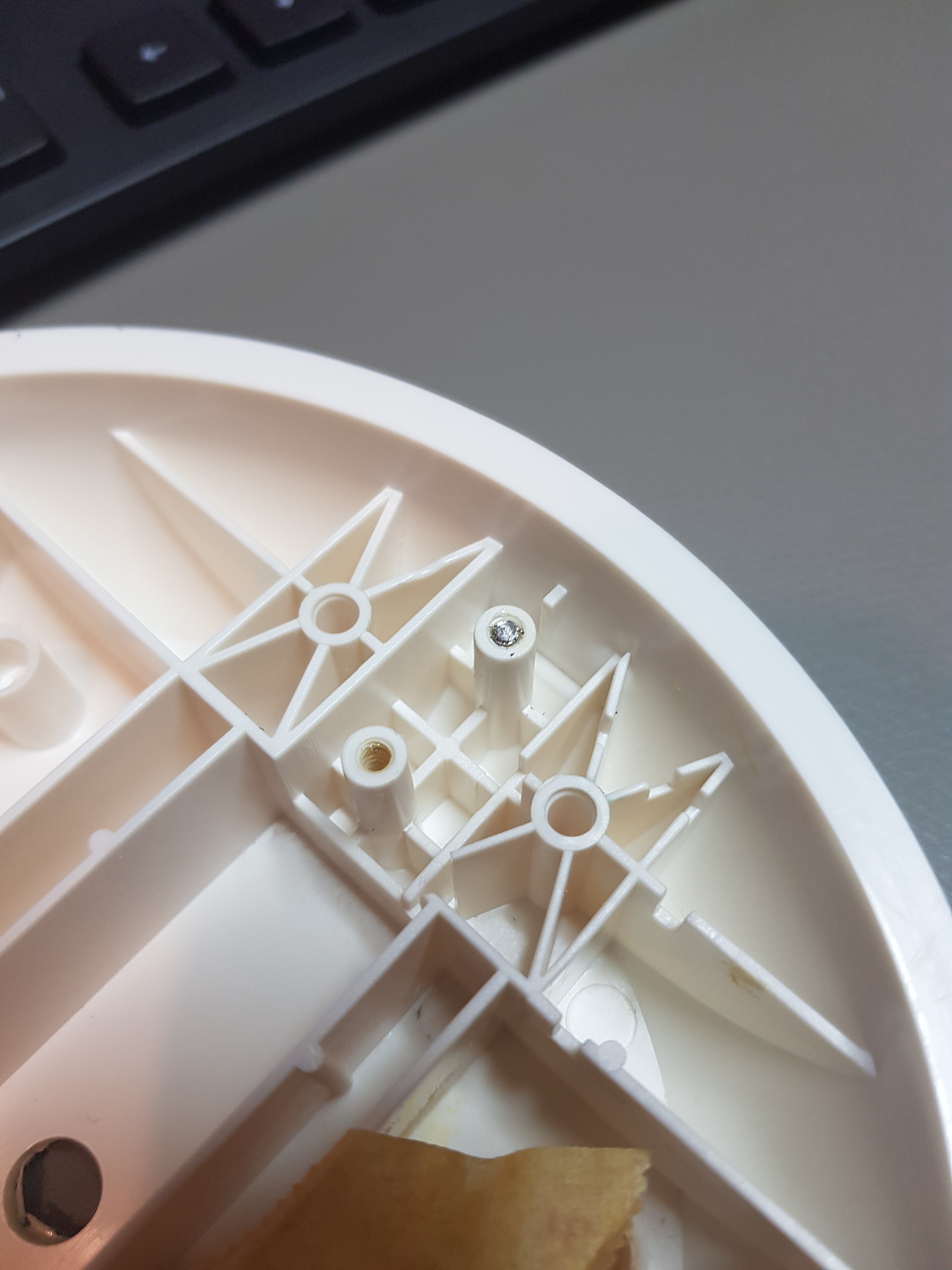 Well, that sucks. One of the two screws carrying the load cell snapped. They're meant to bear the entire weight of the cat feeder. I can't remove that piece of screw, and I don't feel comfortable in using just one screw. So the entire base is now useless.
I threw all the plastic away and kept the 5kg load cell and some of the electronics (could be useful in some other projects). And I'm 3D-printing a new load cell bracket.