We made multiple changes which aimed to improve the assembly experience when building Stanley. The most substantial one was the decision to flip (mirror) the Cable mechanism of the hip.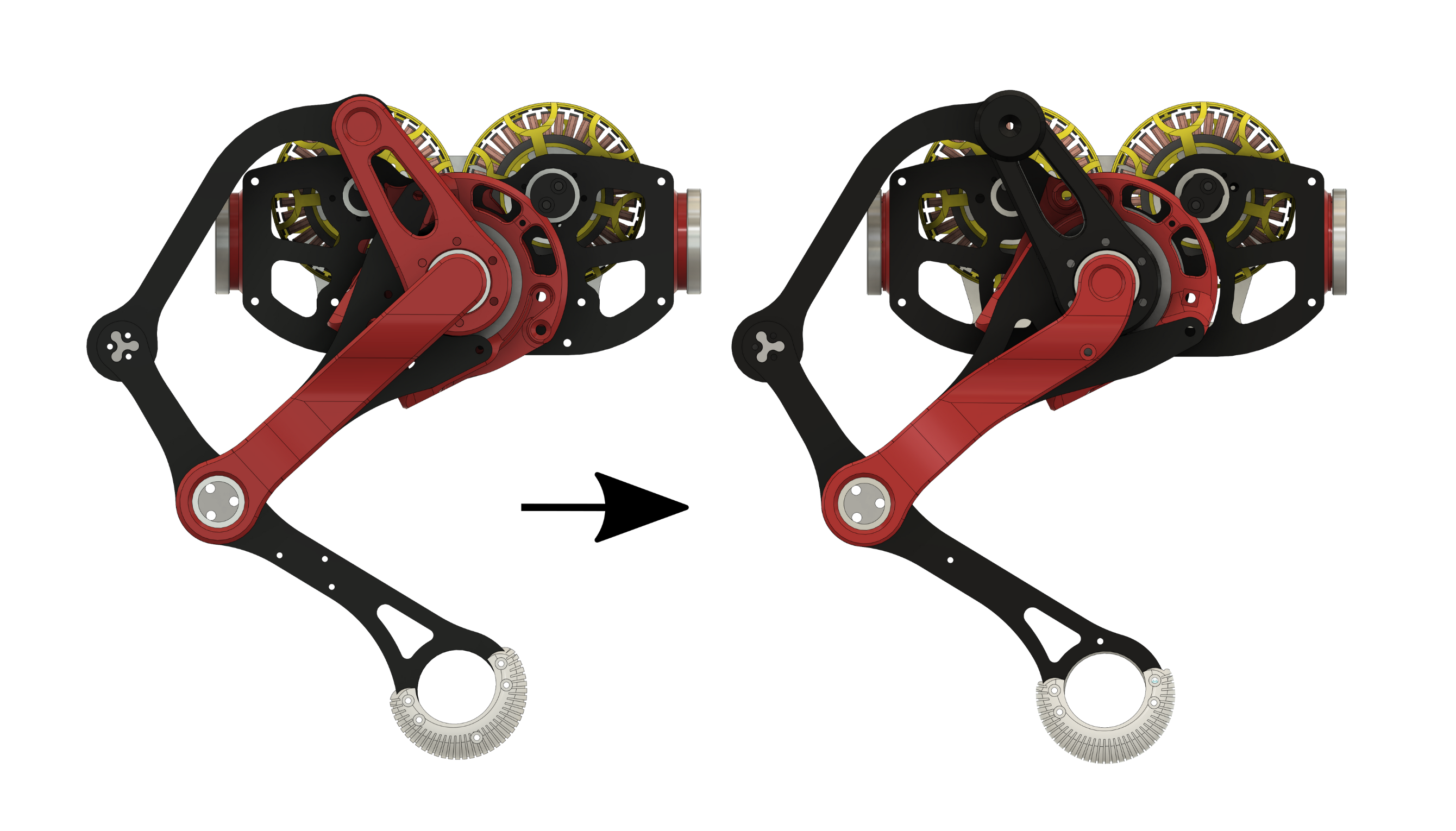 This change brought a few key benefits:

The Femur Scaffolding (grey part along the femur) was straight on the old design and has a bend in the new design. It is now mounted with fewer, but better-placed screws, which means it provides better support and a small mass saving.
There is significantly better access to hip mechanism cable tensioning.
The assembly process of the hip cable mechanism is less fiddly.
Other changes include:
Reducing the number of screws per leg

: 12 fewer screws per leg needed!
Rotating the floor a bit more downwards so it is facing the ground at a more universal angle
Improving access to cable tensioning nuts
Making the entire leg assembly 6 mm shorter (eliminating some dead space in the ABAD mechanism)