Typical paragliders that human pilots fly have 6:1 -> 12:1 glide ratios. high performance sail planes are incredible with up to 70:1 glide ratio. I'm confident we will see cooperative free flight flocks in the near future. 
Full size paraglider wings carry 60-220kg. I fly a wing rated to 95kg, 105kg, and a tandem rated to 220kg. 
Typical Decent wings like speed wings and ram-foil parachutes are in the <3:1 area... with some exceptions. This limits operations mostly to waypoint tracking and arrival in a 4-D manner. This is still novel and unique. You can see groups like space-x and worldview successfully conduct these operations. What if you open much higher, what if you had the skills of a trained free flight pilot, and finally what if you could talk to your friends of all types to find out where the best lift is and what conditions are like elsewhere. 
A human pilot who is skilled, in the right place, on the right day, with the right mindset and gear can fly over 12hours and over 500km in a single flight. 
It is much easier to fly when you are observing the other creatures, bugs, birds, pilots around you. This naturally leads to a flock can always fly faster and farther.
What is the most simple form of this?  What is the most advanced, complex tech saturated form?
Think about a buttery fly Monarchs travel 1000s of miles. They do not fight the conditions. They time them well to travel far.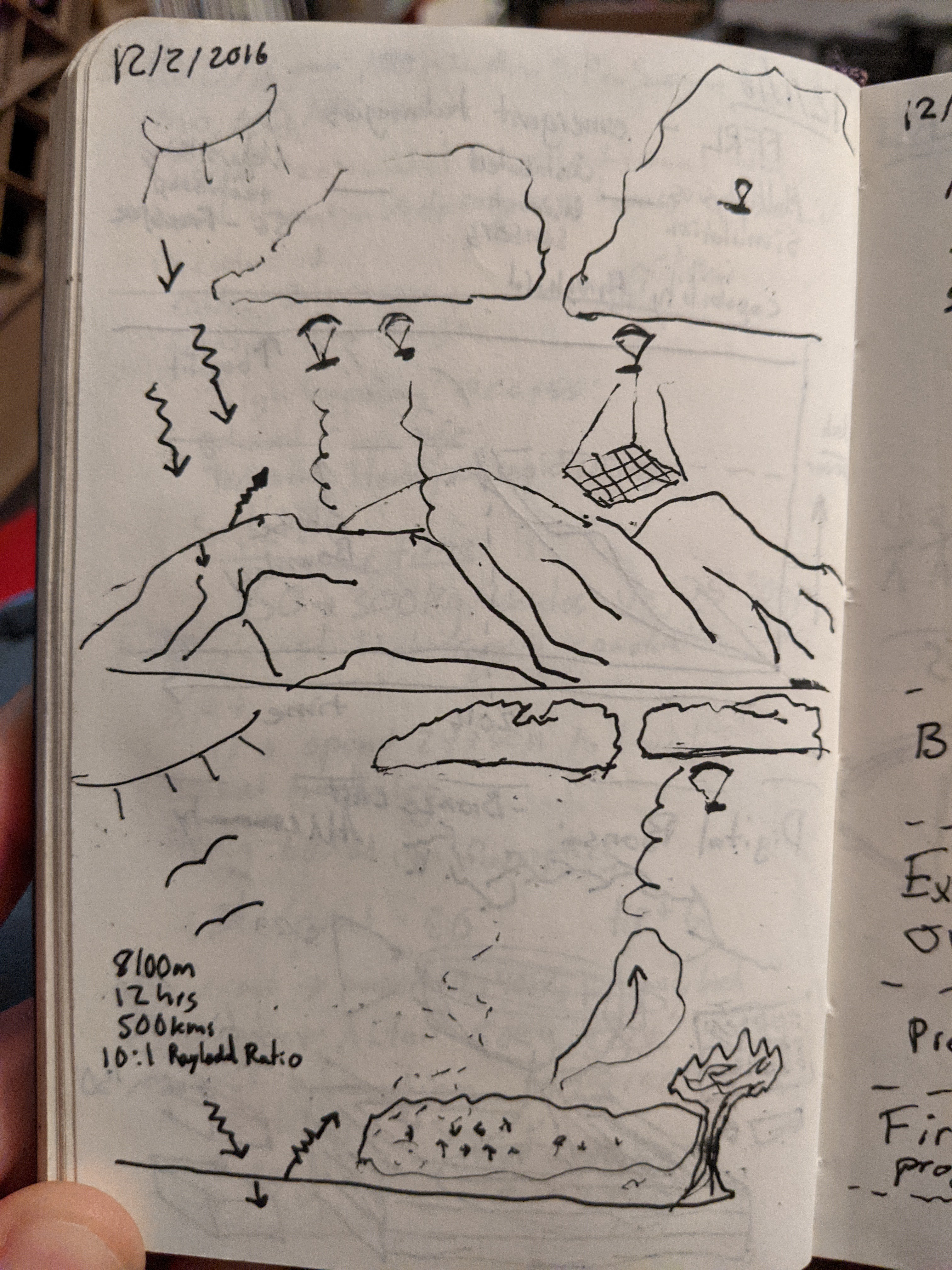 This is what it looks like.. 4hours later many of these pilots were over 100km away from the start. 
On a different flight, this is the view down. I was above other pilots, and as you can see we crossed into land that had more agriculture. That directly changed our ability to fly. You can see the line... as we go from dry land to wet crops. Within the next 30min all pilots were on the ground.