The original Russian manual has been translated.
It came as two thick books, about 3x6 inches, 180 pages each - the book size allowed to bundle them under the calculator. The manual featured excellent content combined with terrible printing quality. For what I understand, the books were printed directly at the calculator factory in Kiev (Ukraine) using the East Germany's "Rotaprint" equipment. The book original was produced on a typewriter, with some manual drawings!

Hopefully my translation features slightly better graphics: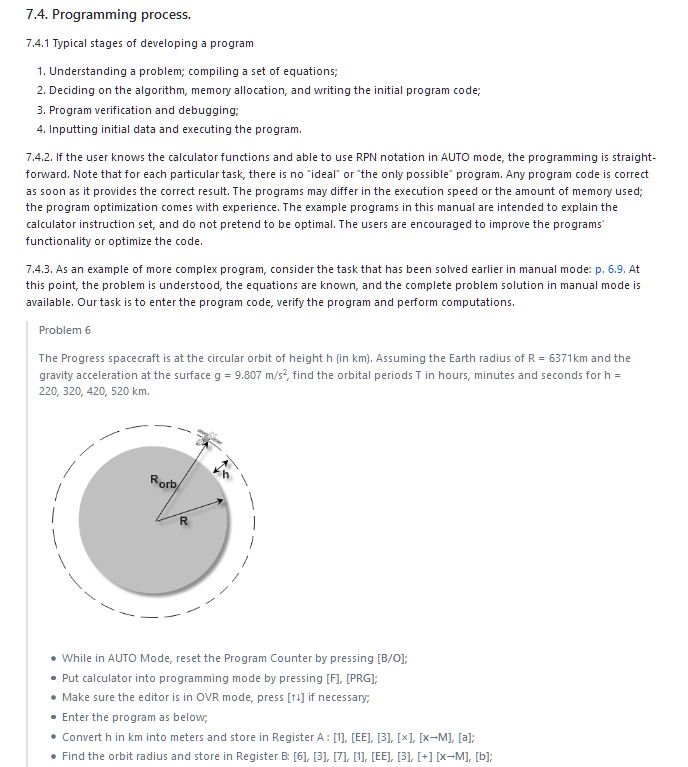 All programming examples are tested on both the Simulator and the actual ESP32 machine.

The (almost) full text is featured at Github