Ginkgoem Desktop Reflow Oven T-962A+ GInkgoem can be used for effectively soldering various SMD and BGA components. The whole soldering process can be completed automatically and it is also very easy to operate.
Parameters of eight soldering cycles are predefined and the entire soldering process can completed automatically from Preheat, Soak and Reflow through to cool down.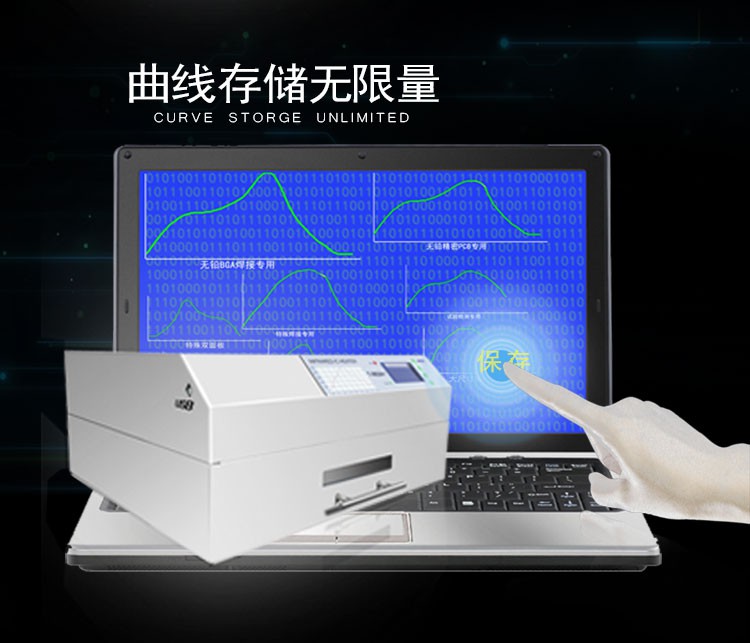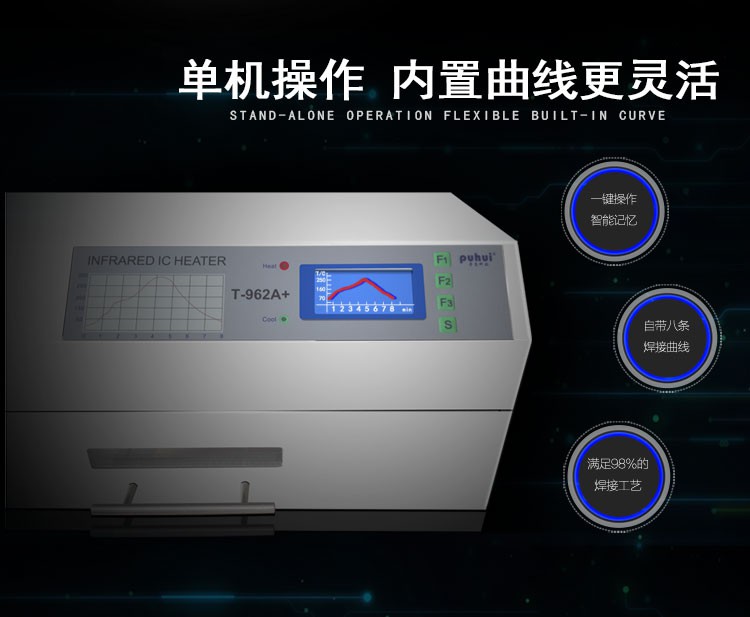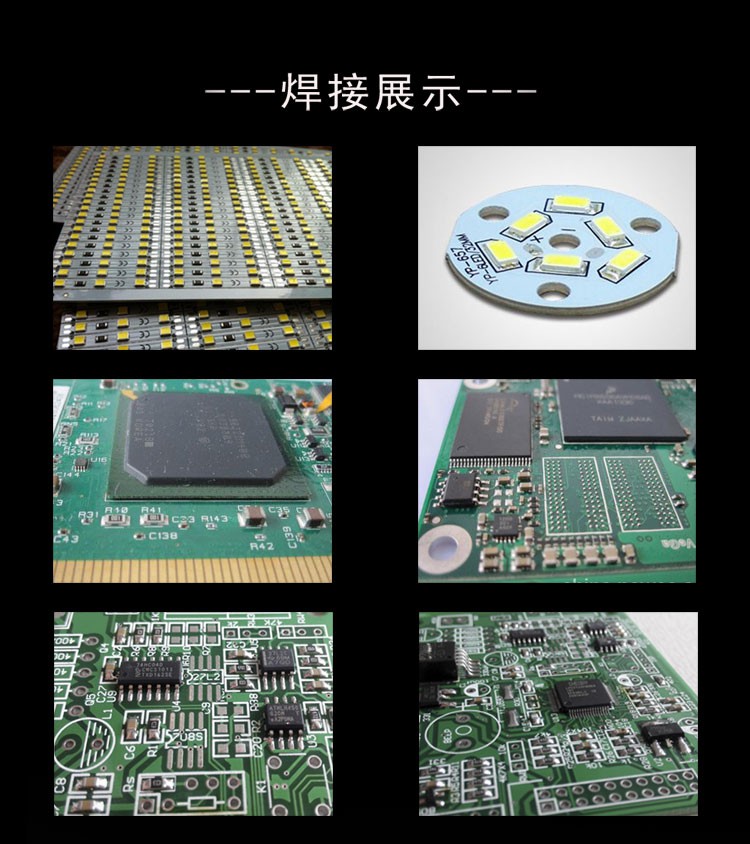 T962A+ can solder most boss-eyed or double-face PCB boards small parts, for example CHIP, SOP, PLCC, QFP, BGA etc. It is the ideal rework solution from single runs to on-demand small batch production.