Added a second row of 3d printer wheels to stop the wobbling.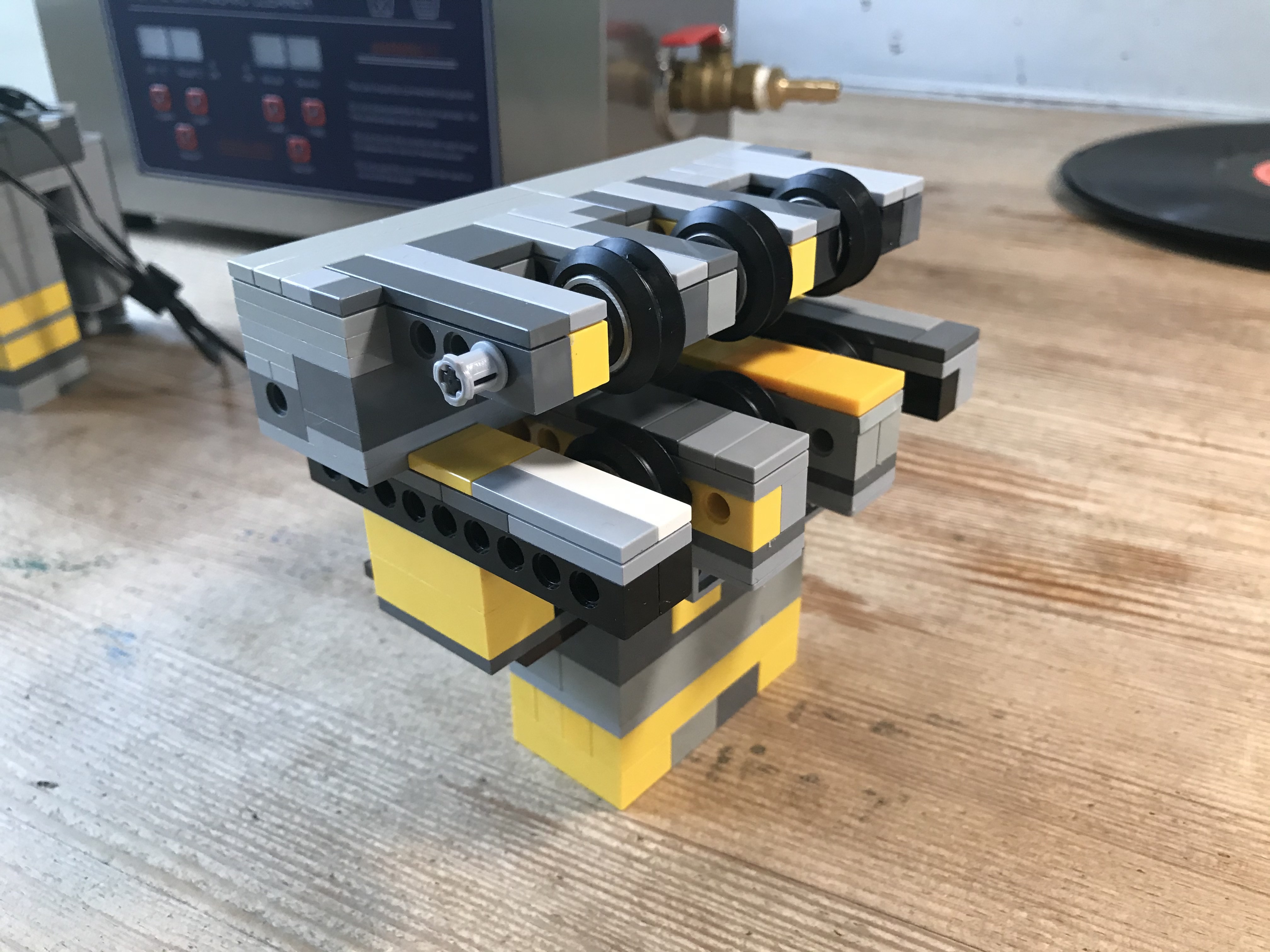 Added lights and different wheels for the motorized part.
First testdrive with the new parts. All goes well, even with fluid added. As you can see with 1rpm there isn't enough water sticking to the surface of the record for the label to get wet. And this is tapwater without any additives.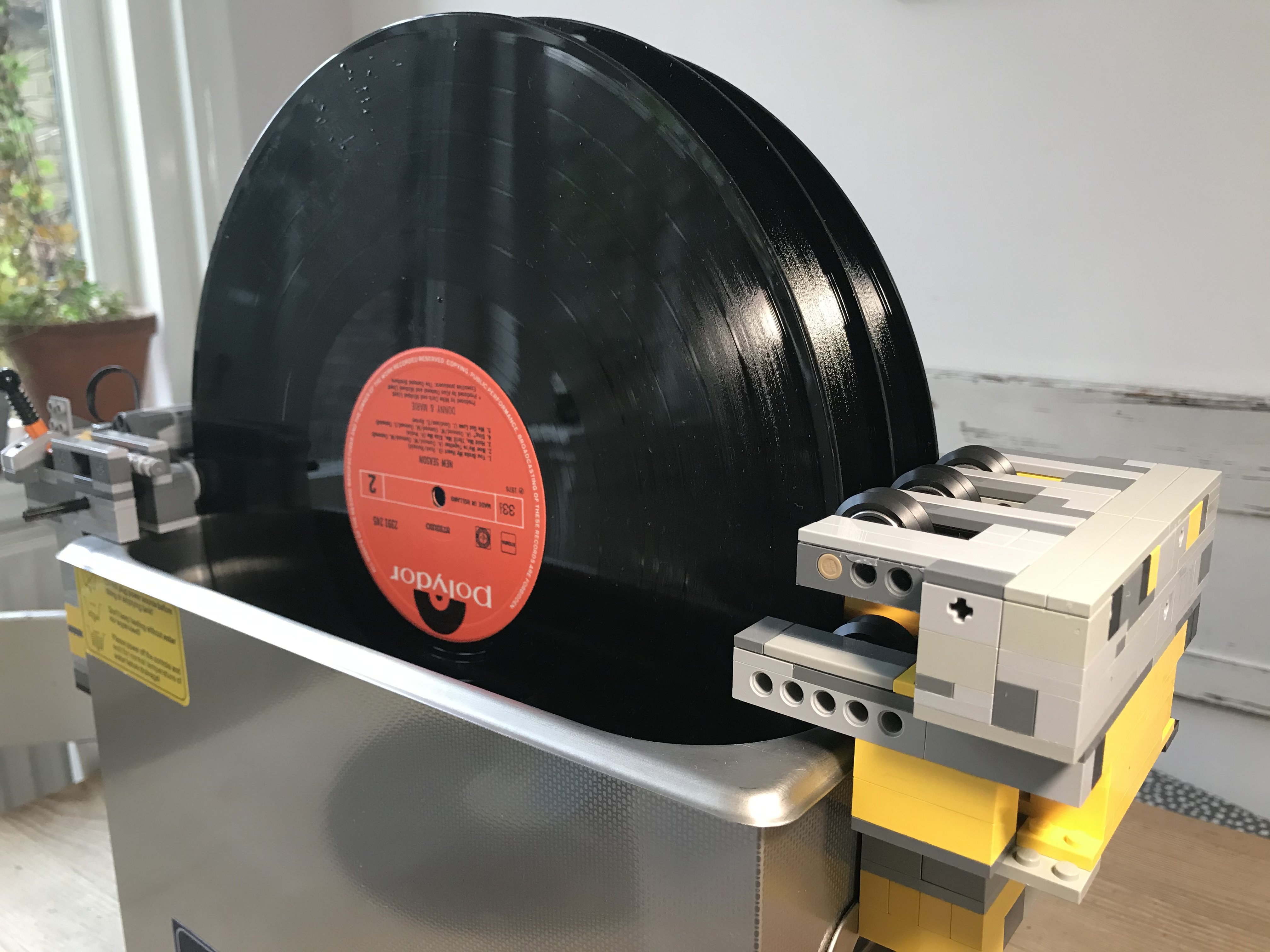 Overview of the upgraded parts.