Hello world!
Here is the first prototype of the eMBee ONE. Hand soldered, self-contained, and running from 2 x AAA rechargeable batteries. More pictures: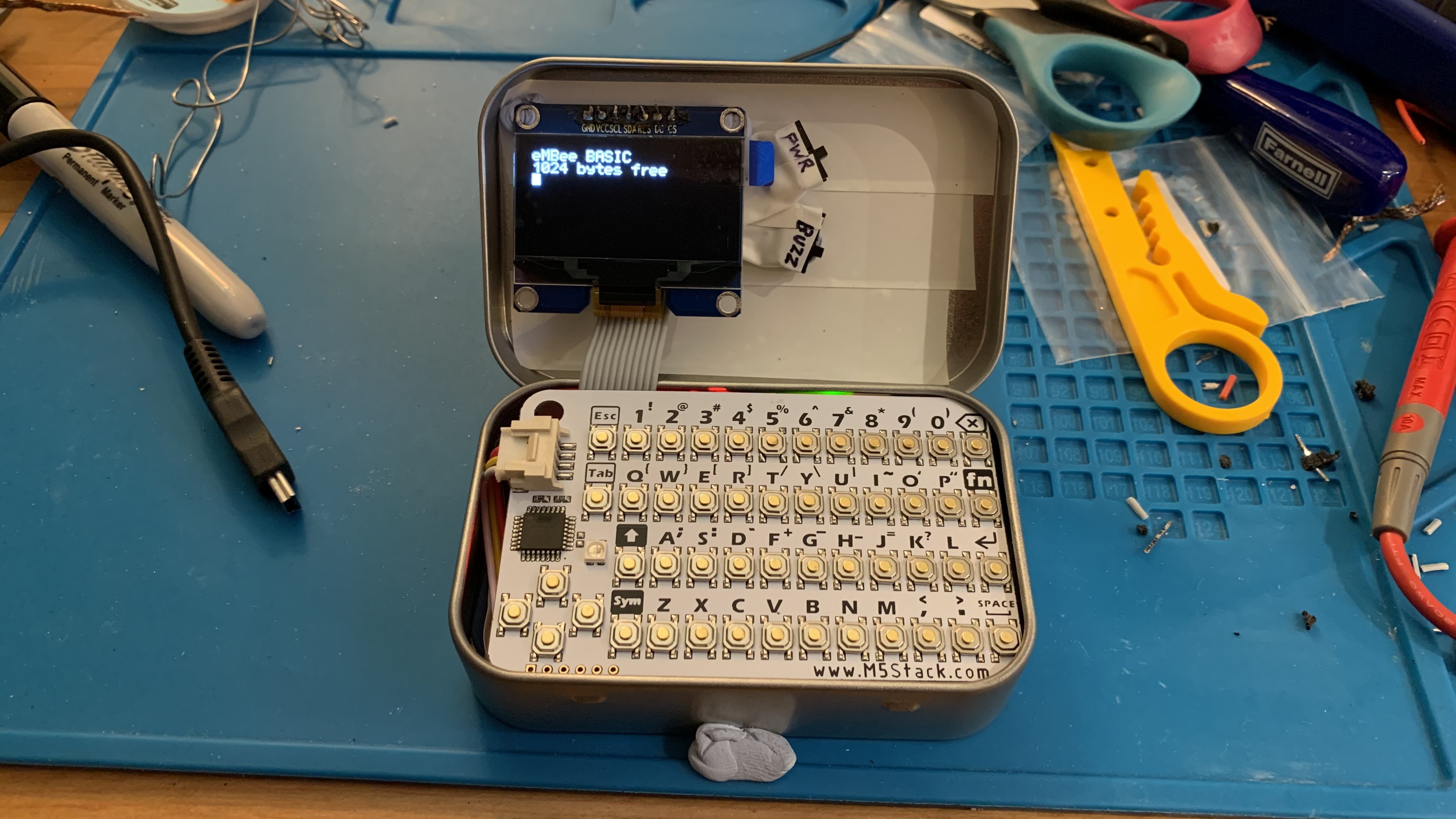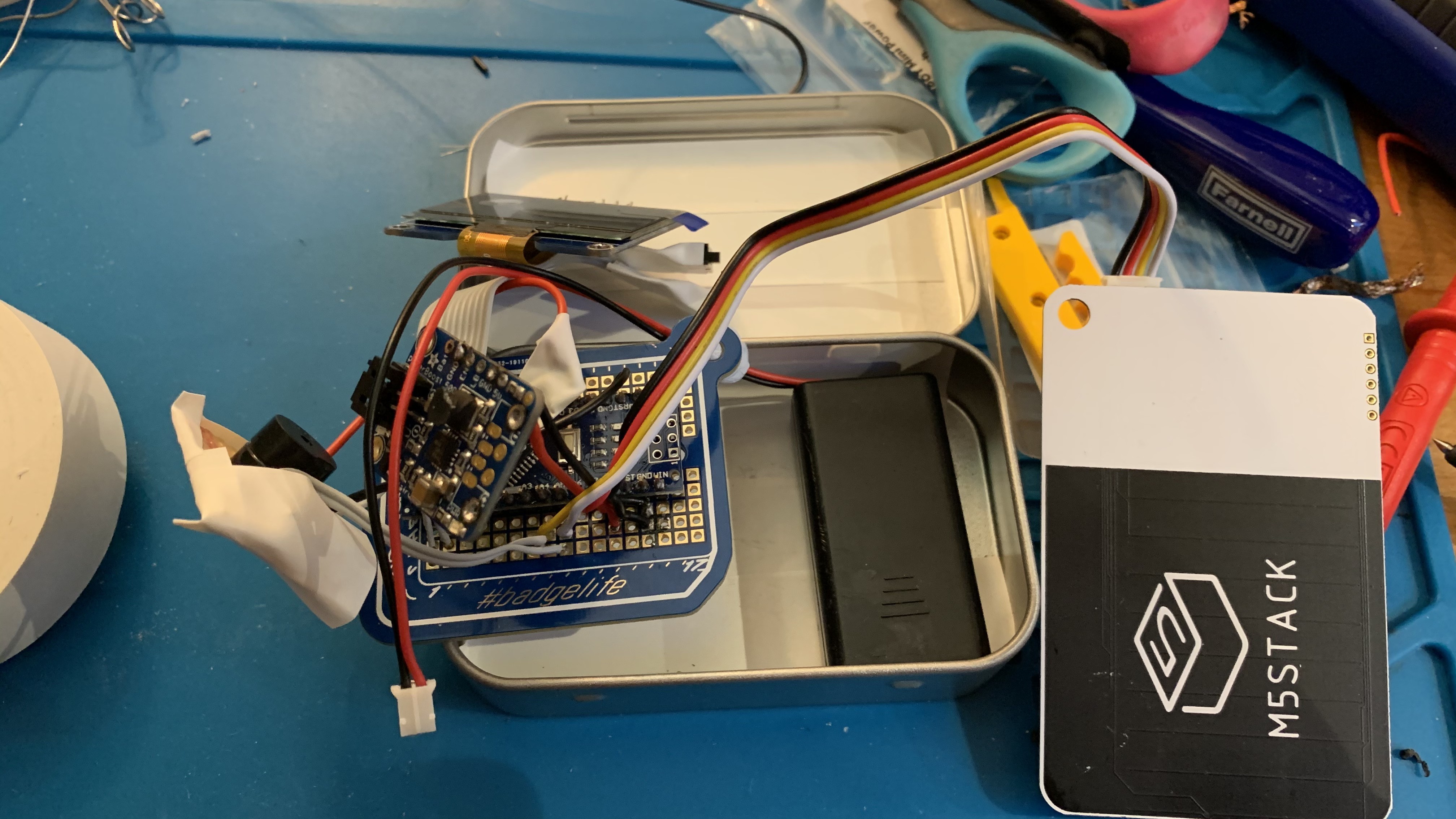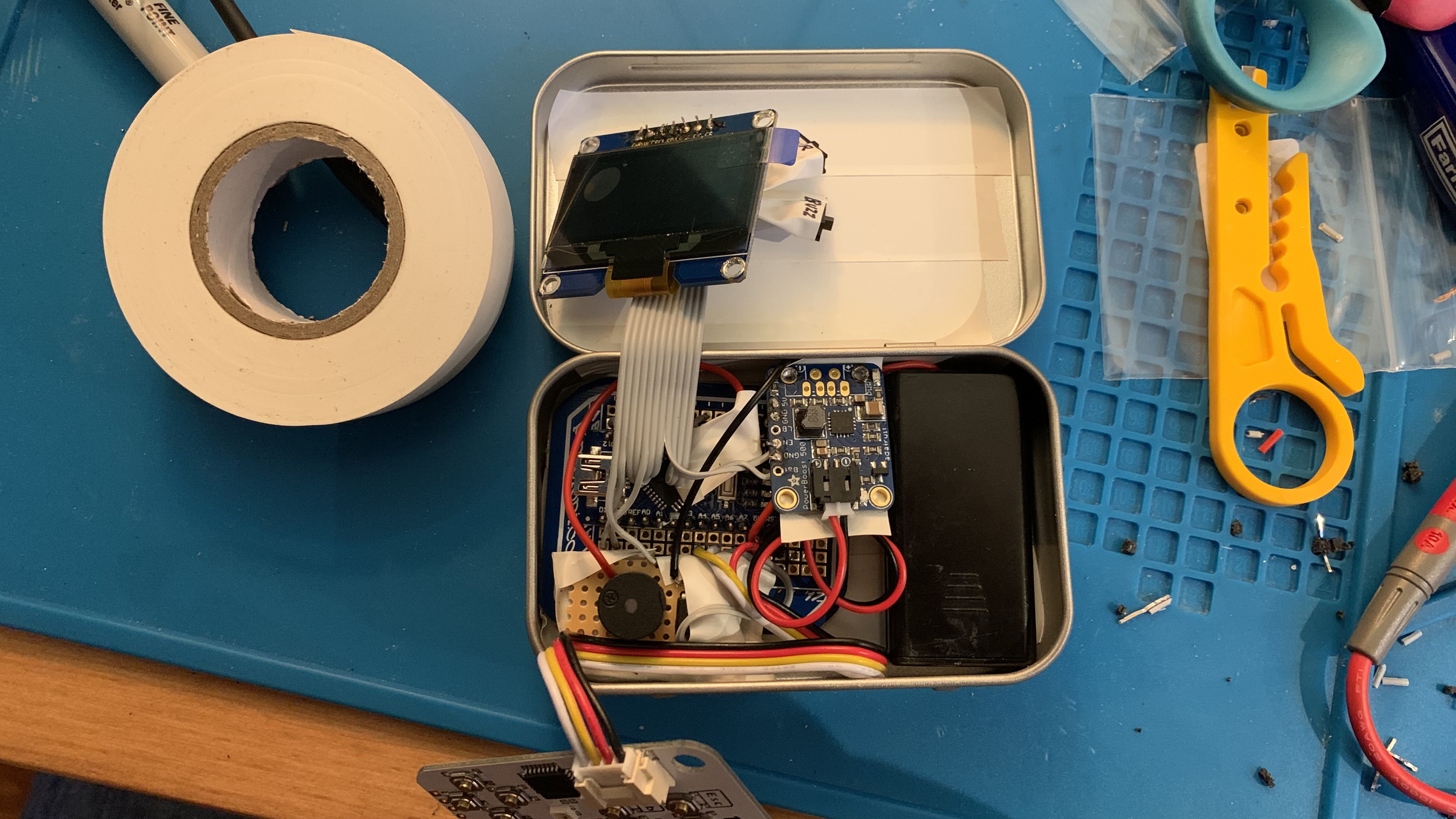 A few things to note:
The screen is not where I wanted it to be. The idea was to have it centrally in the top lid, but I accidentally cut the ribbon cable too short, so it wouldn't reach.
Two switches to the right of the screen: 'PWR' connects the 'EN' and 'GND' of the Adafruit PowerBoost to act as a main power switch. 'BUZ' is to switch the buzzer off/on.
Fitting all those separate modules and prototyping boards into the bottom case is a tight squeeze. Future versions will definitely have the modules all on one prototyping board to make it thinner. 
The lid doesn't close. Partly because the screen is too far left and hits the CardKB GROVE connector, and partly because the modules are all separate and are too tall.
When typing, the keyboard bends in certain places as it isn't supported underneath.
The eagle-eyed among you will spot I forgot one connection - the VCC for the external EEPROM, so it currently can't access the 32KB of storage. However it's just a simple wire for that to work.
Demo program
Conclusion
Really pleased with this first prototype - it just about proves the concept works. And, as with all good prototypes, it shows me what needs to happen next:
Use a custom-sized piece of prototyping board and attach the Nano, PowerBoost, EEPROM and buzzer to it. A single board will help with the space in the bottom half.
Use a longer ribbon cable for the display so it can be placed centrally.
The lid should close.
Once the second prototype is working, my cousin can provide the 3D printed bezel for the top, and perhaps a 3D printed support structure to stop the keyboard bending while typing.
Let me know what you think in the comments below!