I use these little ws2812 boards they're about 10mm x 50mm, you can find the here.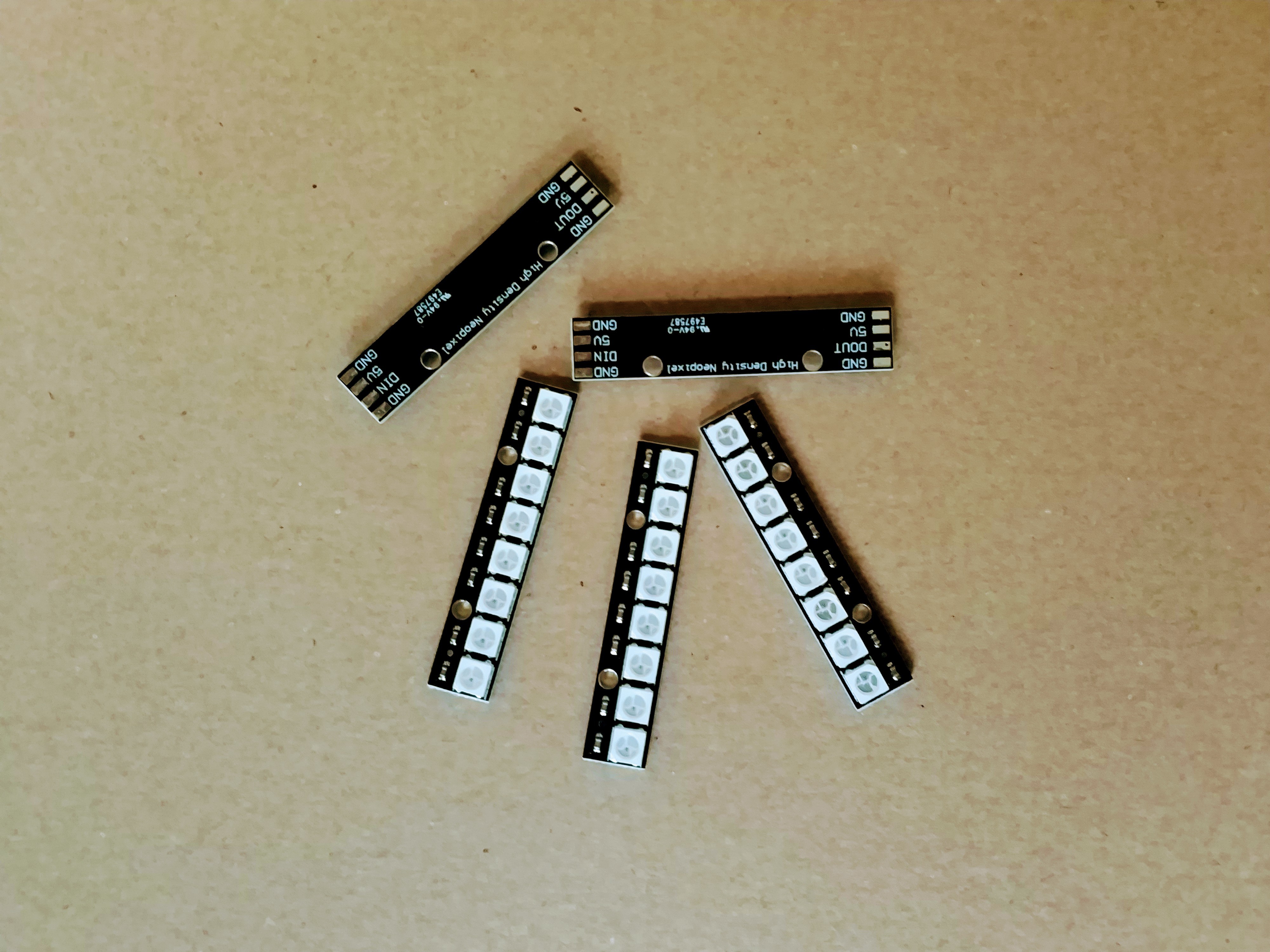 Soldered all the LED string and put double sided tape on them.
One string done.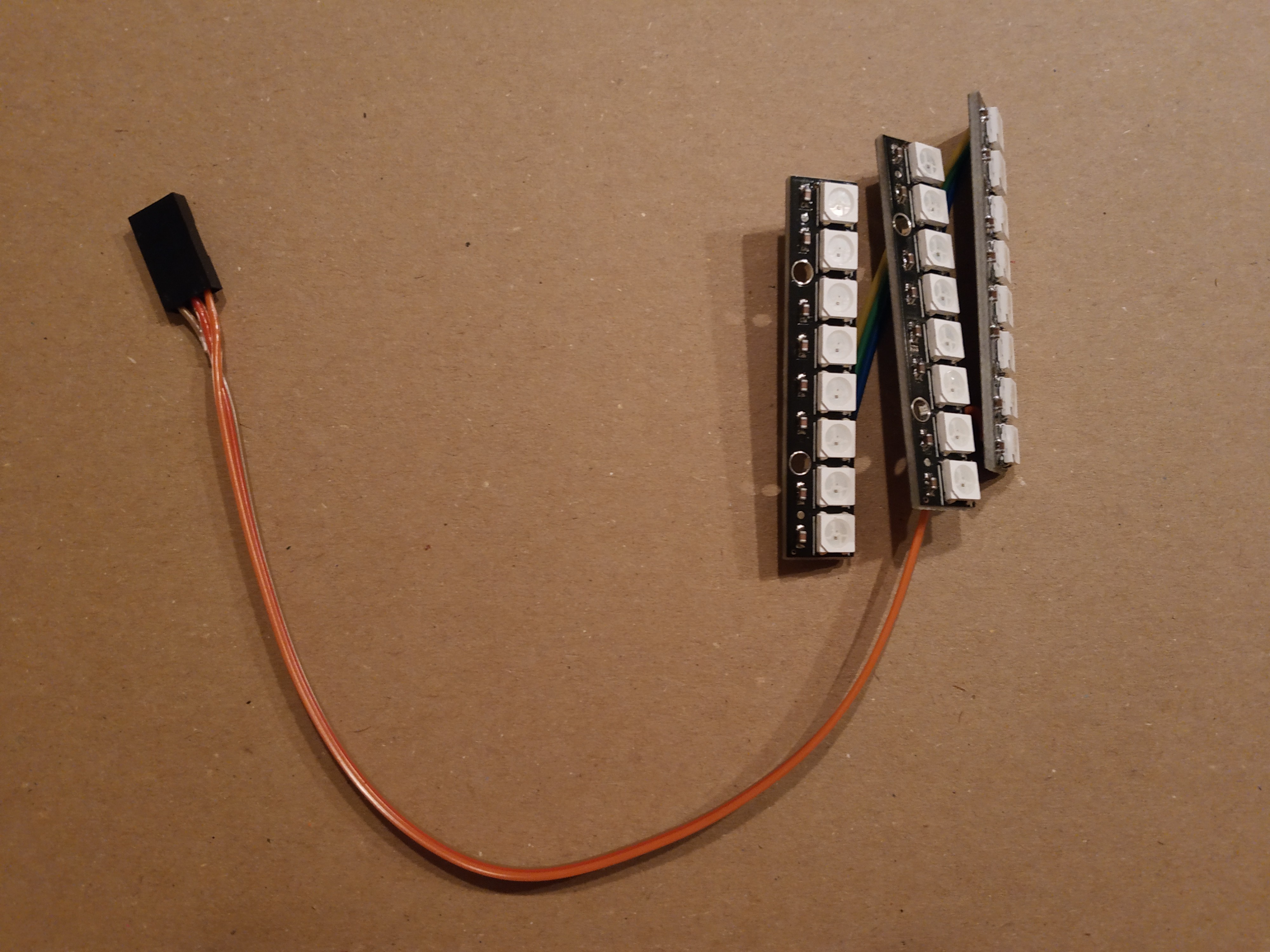 Looped the LED string around the support plate.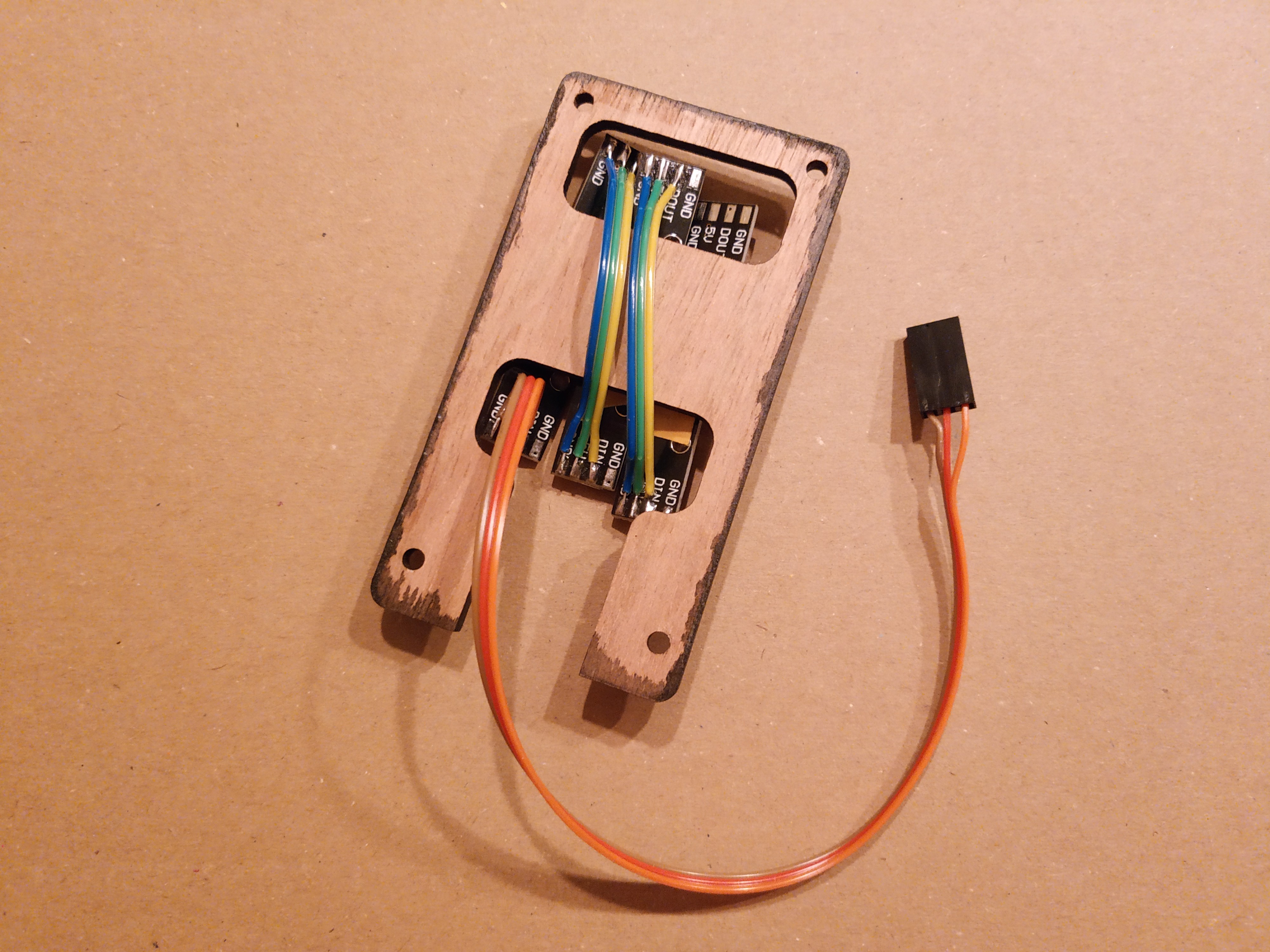 Stacked all the plates "et-Voila!" all the units are done. Some of them still have the protective film on them.