The passive VR shoes are overshoes that have wheels that are meant to be used in combination with one of my VR support rigs (celling mounted or free standing) to keep the user in place while walking in VR. You can find some videos of me using them here.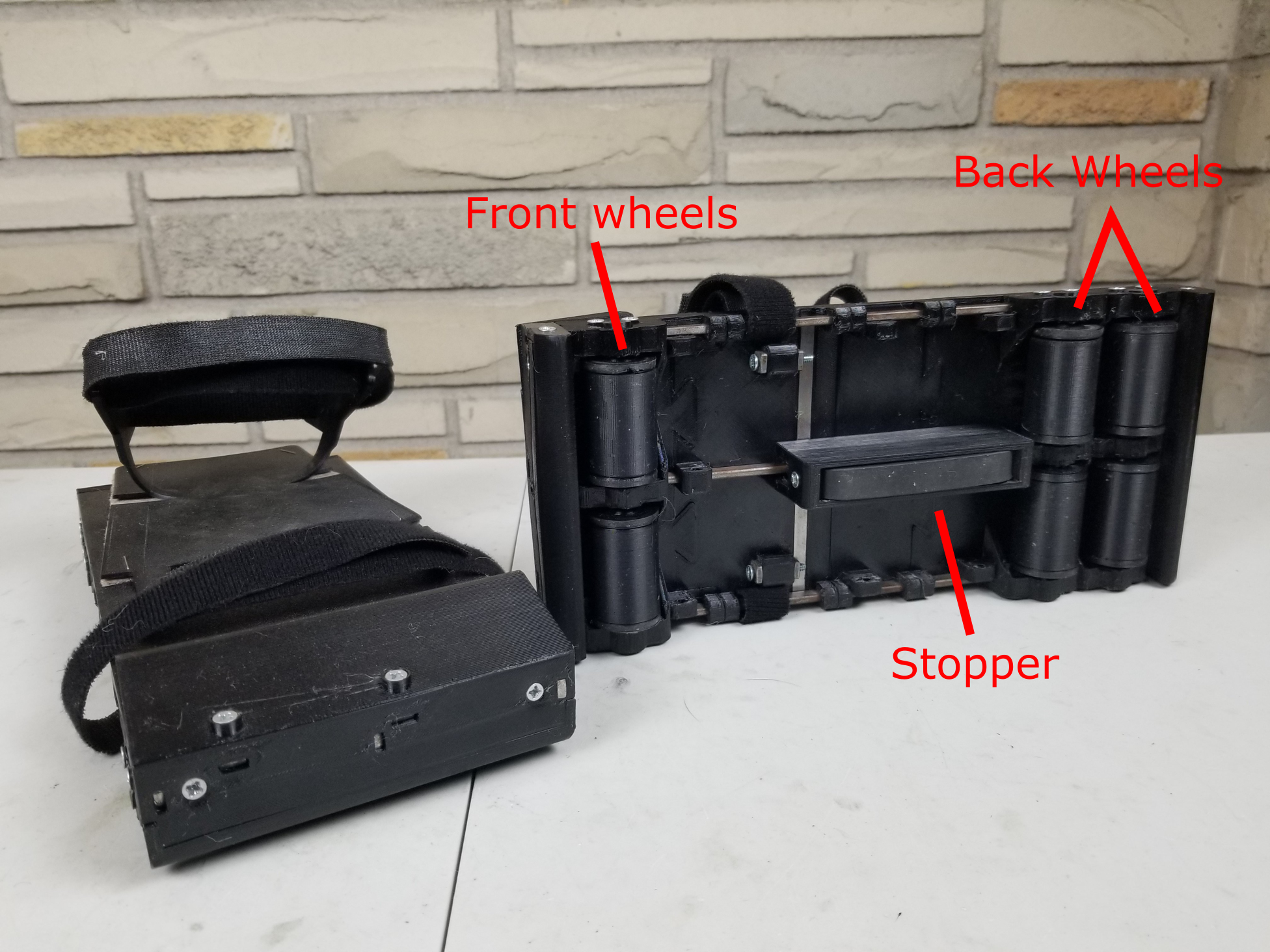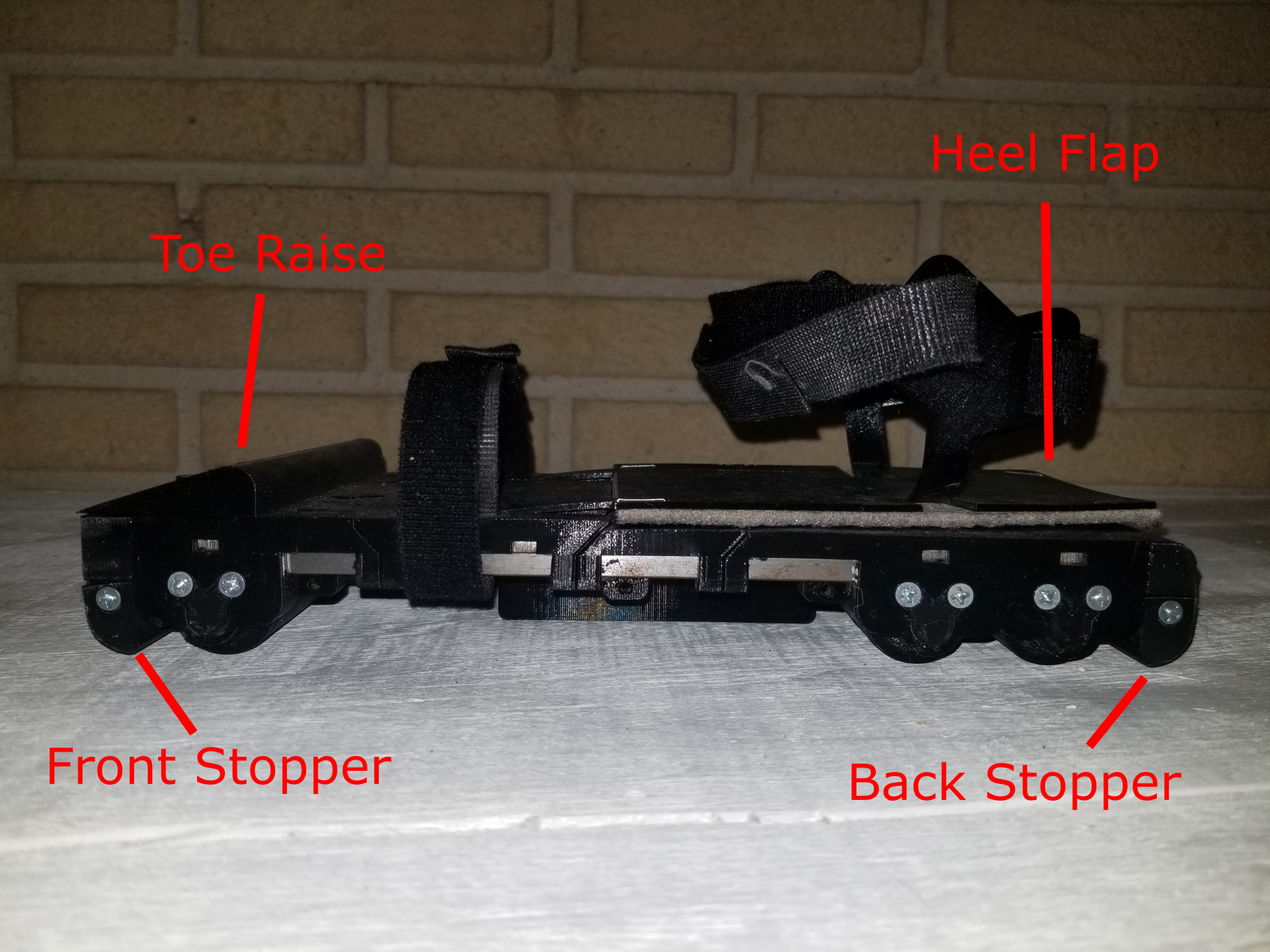 Here are some aspects of the VR shoes.

Has low friction by using wheels with 3mm bearings. Walking with these is much less tiring than my experience walking on a Virtuix Omni.
Has a heel flap that allows the user to lift his heels, so he doesn't need to walk flat footed.
Simple design that doesn't use motors to reduce cost and weight.
Made out of TPU (flexible filament) and metal rods to be durable. I've jumped on them and thrown them on the ground, used them for several months, and they are completely fine.  
Weigh about 800 grams each. I haven't found this to be too much. I can easily walk with them for over an hour and not feel very tired.
Stoppers on front and back of the shoe. These stoppers go into the ground when the user lifts his heel or toes, which happens at the end of each stride in a natural walk.
Removable stopper that fits on the underside of the shoe, in the middle. This stopper allows the user to walk around outside of the VR support rig with the VR shoes one. The stopper should be removed before using the VR shoes in a game.
Adjustable length. The middle part of the shoe can be removed and the metal rods can be replaced with shorter ones. The minimum length is 8in.
If you're interested in building these shoes, you should first read my log going into why you should or should not build them.
Improvements
Future improvements to these VR shoes I may make are as follows.
Redesign them so that a regular shoe doesn't need to be worn with the VR shoes. This will reduce the size and weight more, but I don't want to sacrifice comfort.
Possibly experiment with splitting the shoe in the middle so more bending of the foot is possible.
Replace the TPU wheels with neoprene rollers to reduce noise.
Add a wheel encoder and IMU for feet tracking.
Introduce motors again.
Introduce omni-directional wheels.