As with the keyboard I determined the optimal size for the scaled down display to be 168 x 126 mm, aligning with the common 4:3 screen ratio of the day. Well you can imagine how hard it is to find a small 4:3 display today. However 7 inch LCD screens a very common, fairly cheap, and their width at around 165 mm is practically perfect for my needs. The 16:9 screen ratio though does shrink the screen height from optimal, but there is not much that can be done about that.
I eventually decided to purchase a GeeekPi 7 inch 1024 x 600 HDMI Screen LCD Display with Driver Board from Amazon.
I prepared the screen for mounting by printing a shallow container to hold the driver board used a Velcro strip to secure the PCB in place. Then I used additional Velcro strips to attach the driver board and caddy to the back of the display.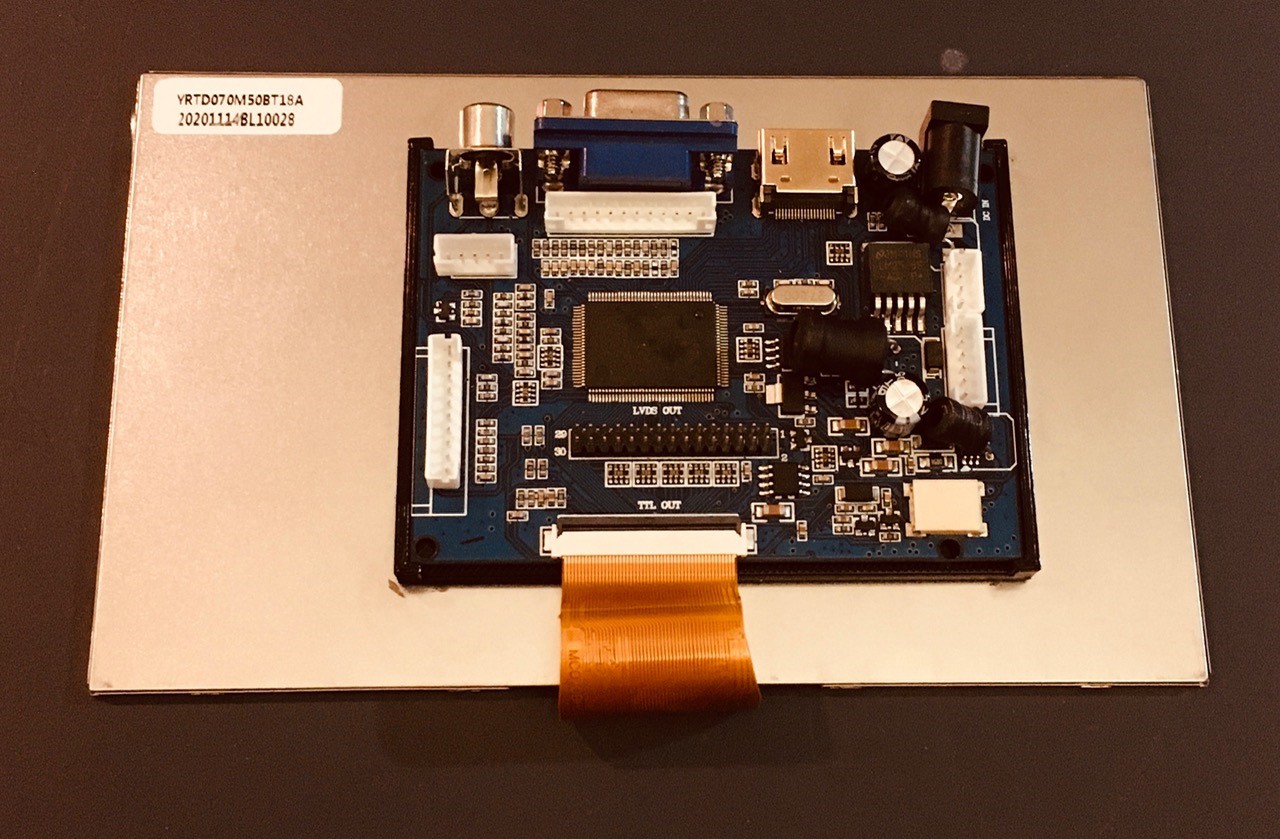 I had already sliced off the front 25% or so of the terminal model and printed it out as four pieces that I glued together with a CA based gel adhesive (LePage ULTRA-GEL). I couldn't resist adding the Logo that I had printed earlier.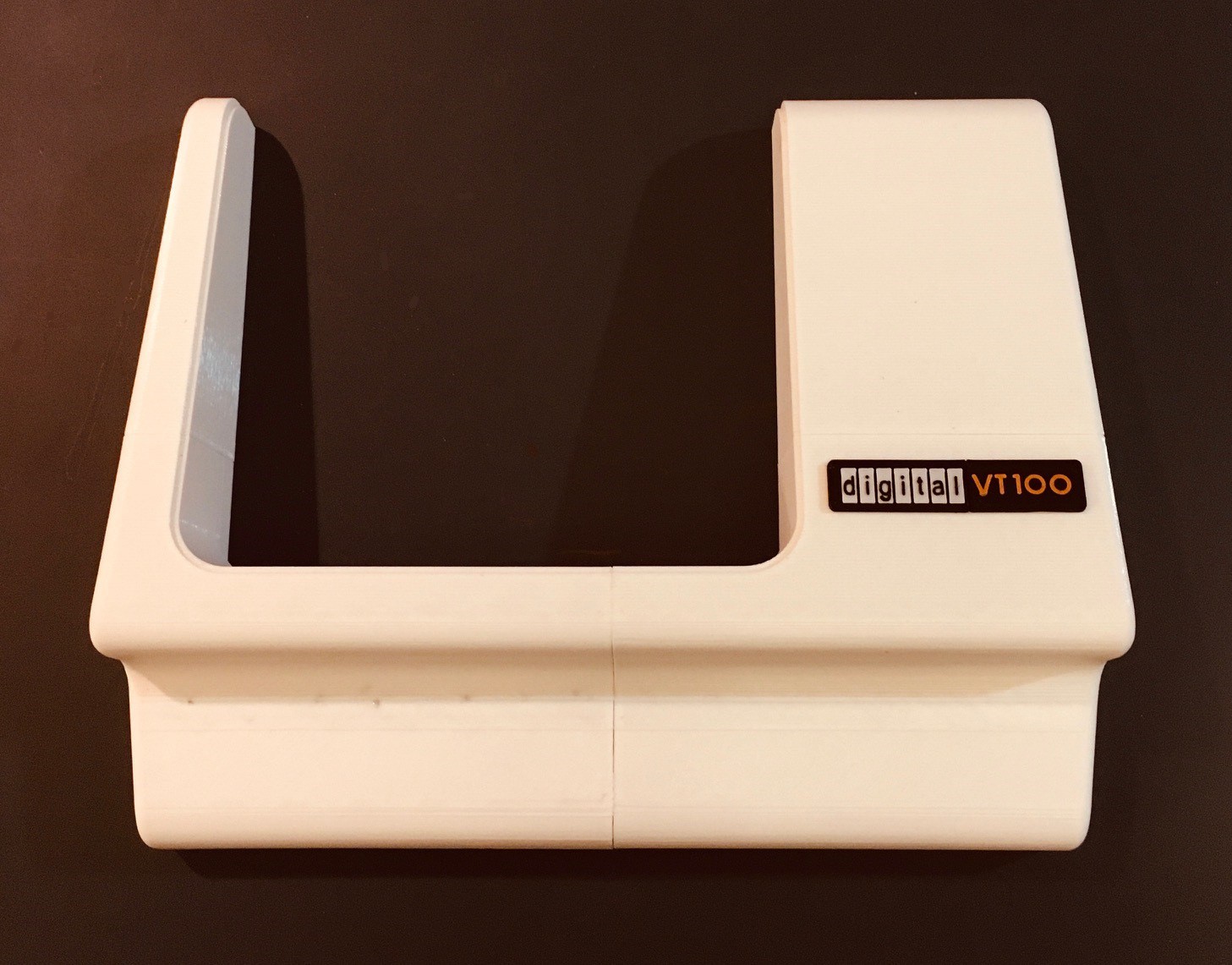 I also designed and printed the front piece to mount the display as well as some tabs to hold it in place.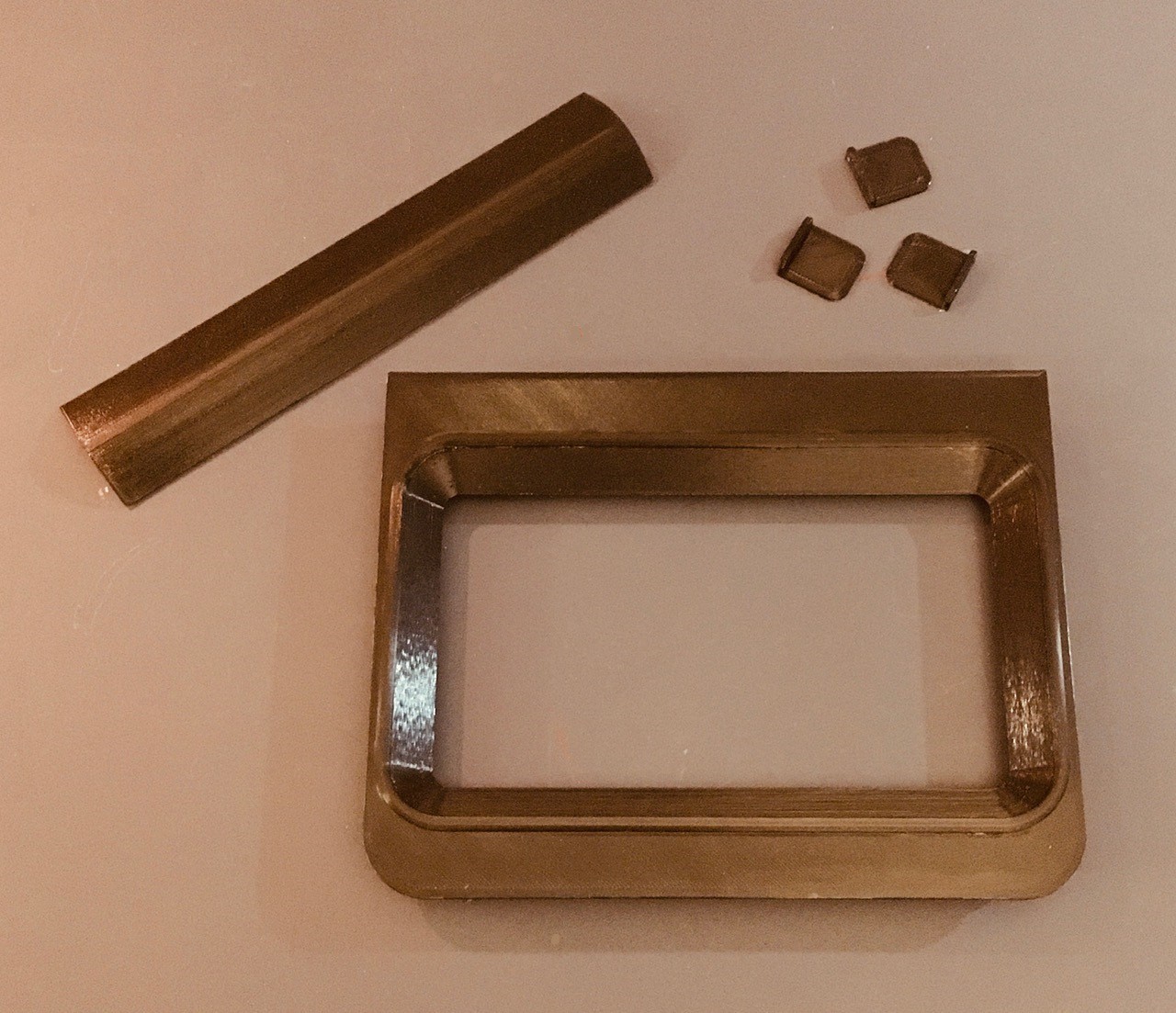 Mount the display on the back of this piece into the frame provided and secure it in place with the tabs.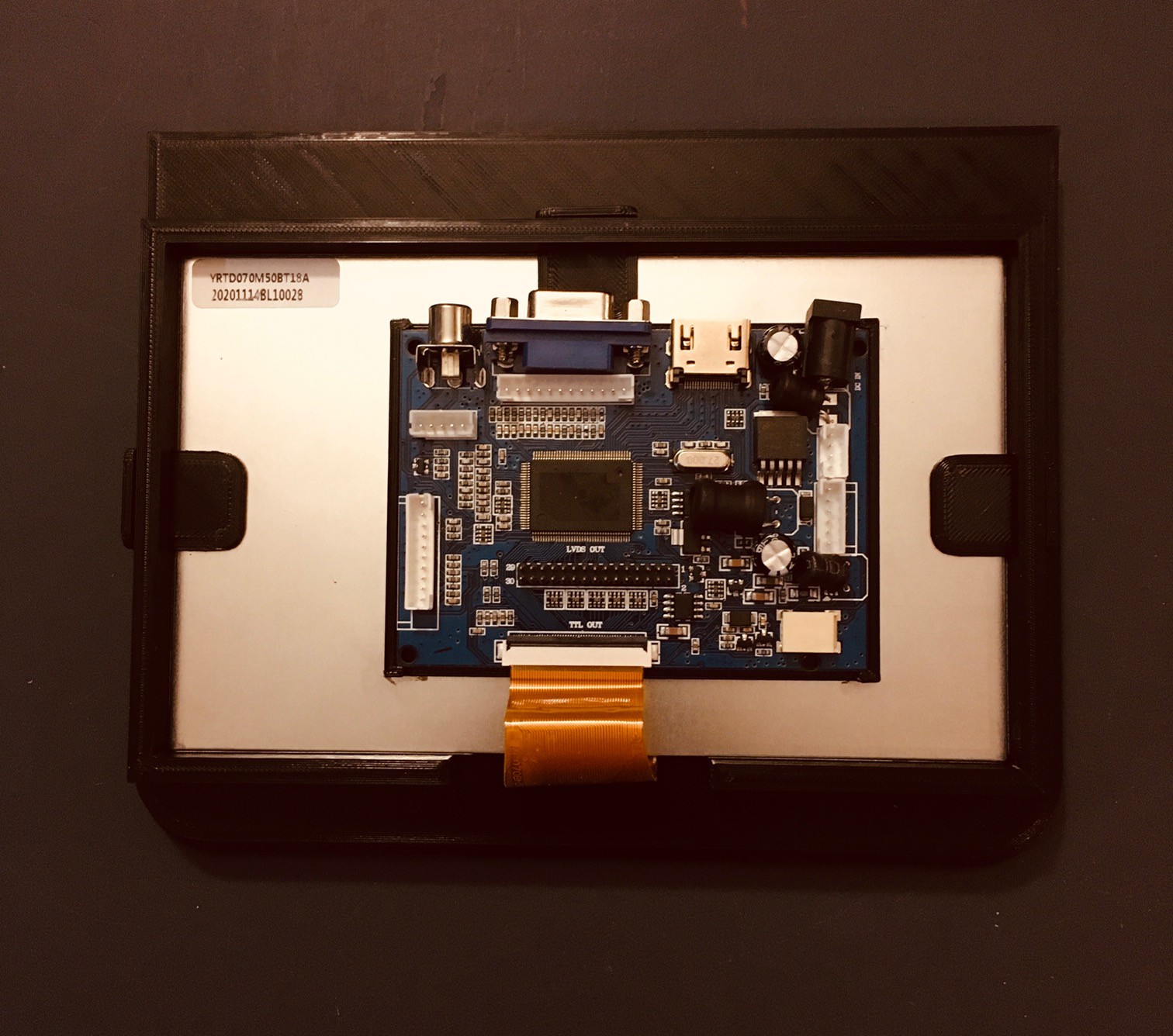 Finally insert the display frame and the curved piece at the top into the terminal model and secure it with glue.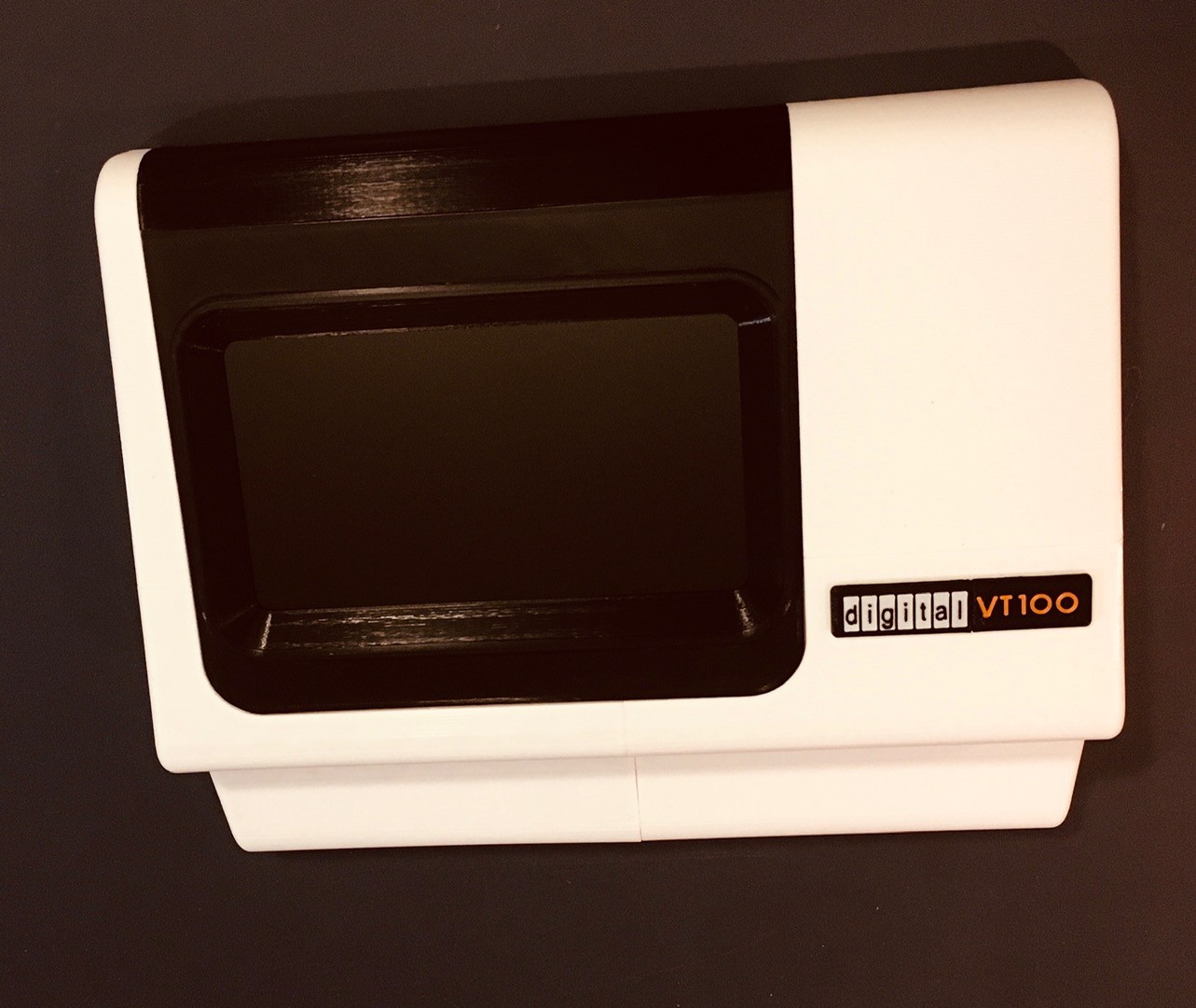 And that's it for now.  When I was positioning the actual display in the model, I centered it onto the frame that was holding it. Looking at the integrated unit above with the top curved piece in place it feels a little low to me now.  Not sure yet if it's enough for me to spend another nine hours plus filament costs to change it though. 
The Façade
It occurred to me at this point that I could almost stop here having achieved most of what I set out to do.  With a nice back piece and heavy base holding everything upright, I wouldn't be missing much sitting in front of and using this terminal Façade.  I'm going to push on and print the rest but it feels like a viable and even kind of cool option.