I wasn't happy with the way the 7 inch 16:9 display looked.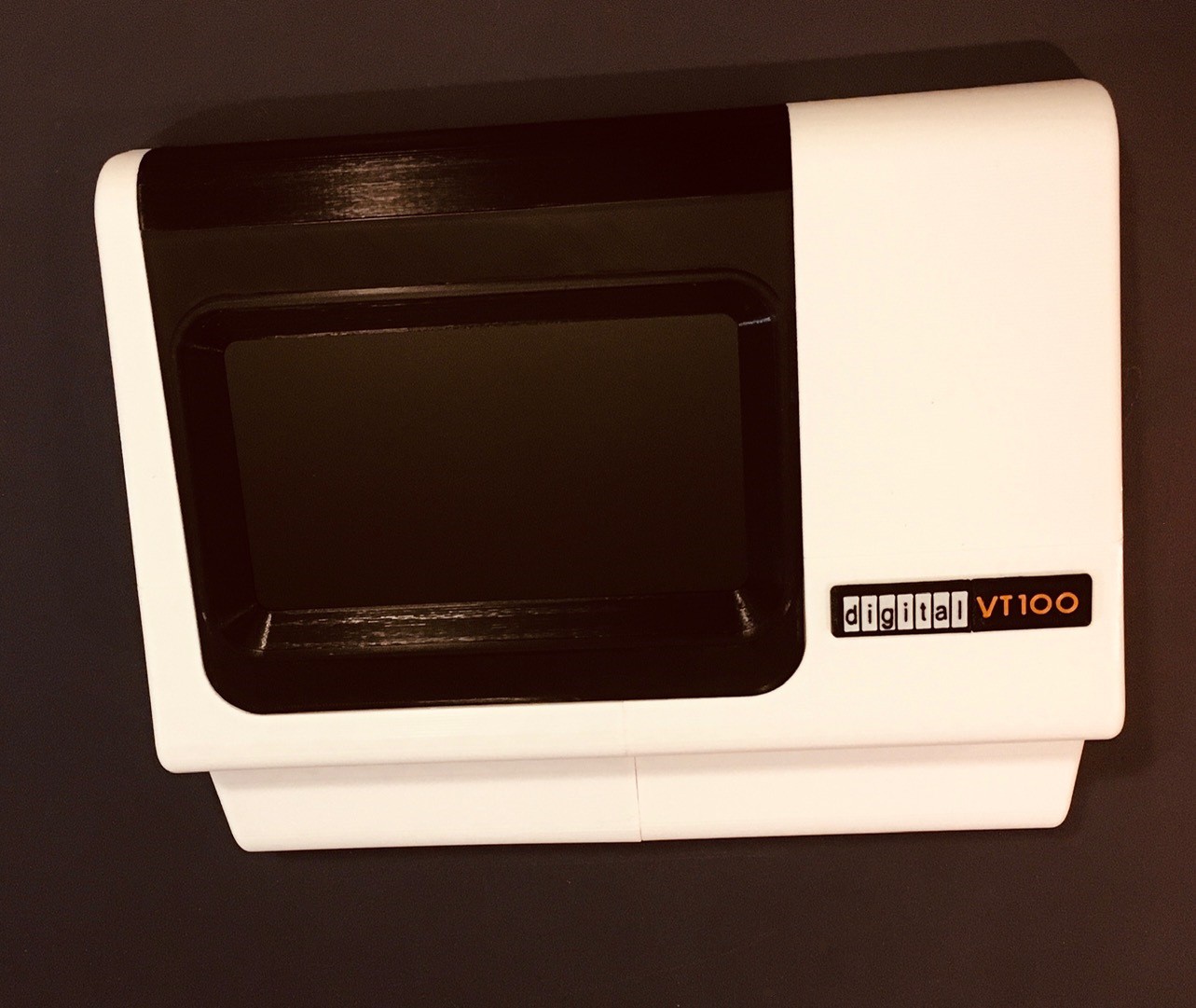 For one thing it was mounted too low. That could easily be fixed by adjusting and reprinting the black frame. But even then I'm not sure it would look right. So I started searching for an alternative and found a display that I had missed on my first go around that is practically perfect.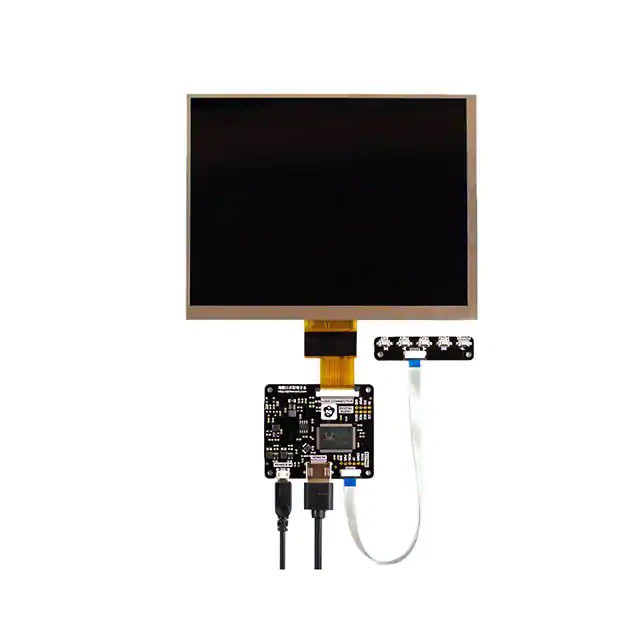 This is a PIM372 (Digi-Key part number 1778-1225-ND), an 8 inch 1024x768 XGA display.  From the description:
     The display's 4:3 aspect ratio makes it a great upgrade for retro gaming builds. 
Or retro terminal builds. I had mentioned that the optimal size for a scaled down display to be 168 x 126 mm. Well the viewing area for this display is 165 x 124 mm. It doesn't get much better than that. I reworked the display panel model with the dimensions from the data sheet (outside dimensions 174 x 136 x 3 mm) and found that it will just fit.
So I have one on order. Unfortunately it is delayed in transit at the FedEx Fargo ND facility due to the weather situation down there. I guess I'll just have to be patient.
Update: The display arrived and I was happy to see that it is not in fact monochrome as the Digi-Key description implied.