The beam expander came in and with that in mind I laid out the beam path and machined the base plate tp hold everything. The plate has a hole for the water fittings and then mounting points for the second fold mirror, beam expander rail, and for the final beam expander optic. I did mess up on the location for the second fold mirror but easy fix, though I did snap off the drill on the last hole, three screws are more than enough to hold down the mirror mount so no biggie. Got the head mounted using spacers and some spherical washers to make sure there is as little stress on the head as possible. First two mirrors are installed as well, next step will be aligning these two with the hole in the end plate and then installing and adjusting the beam expander.
Machining the base plate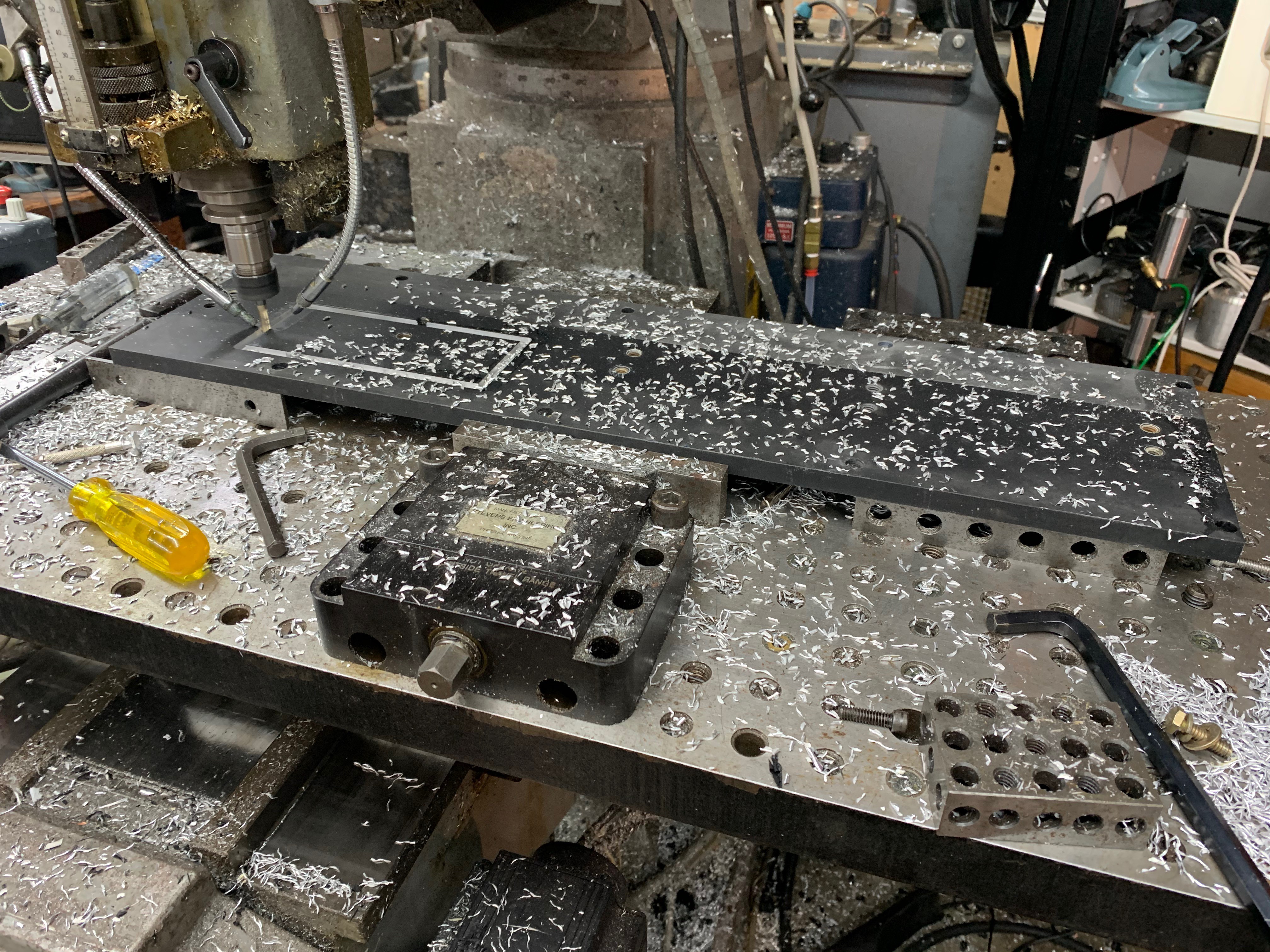 Mirrors mounted ont he kinematic mounts.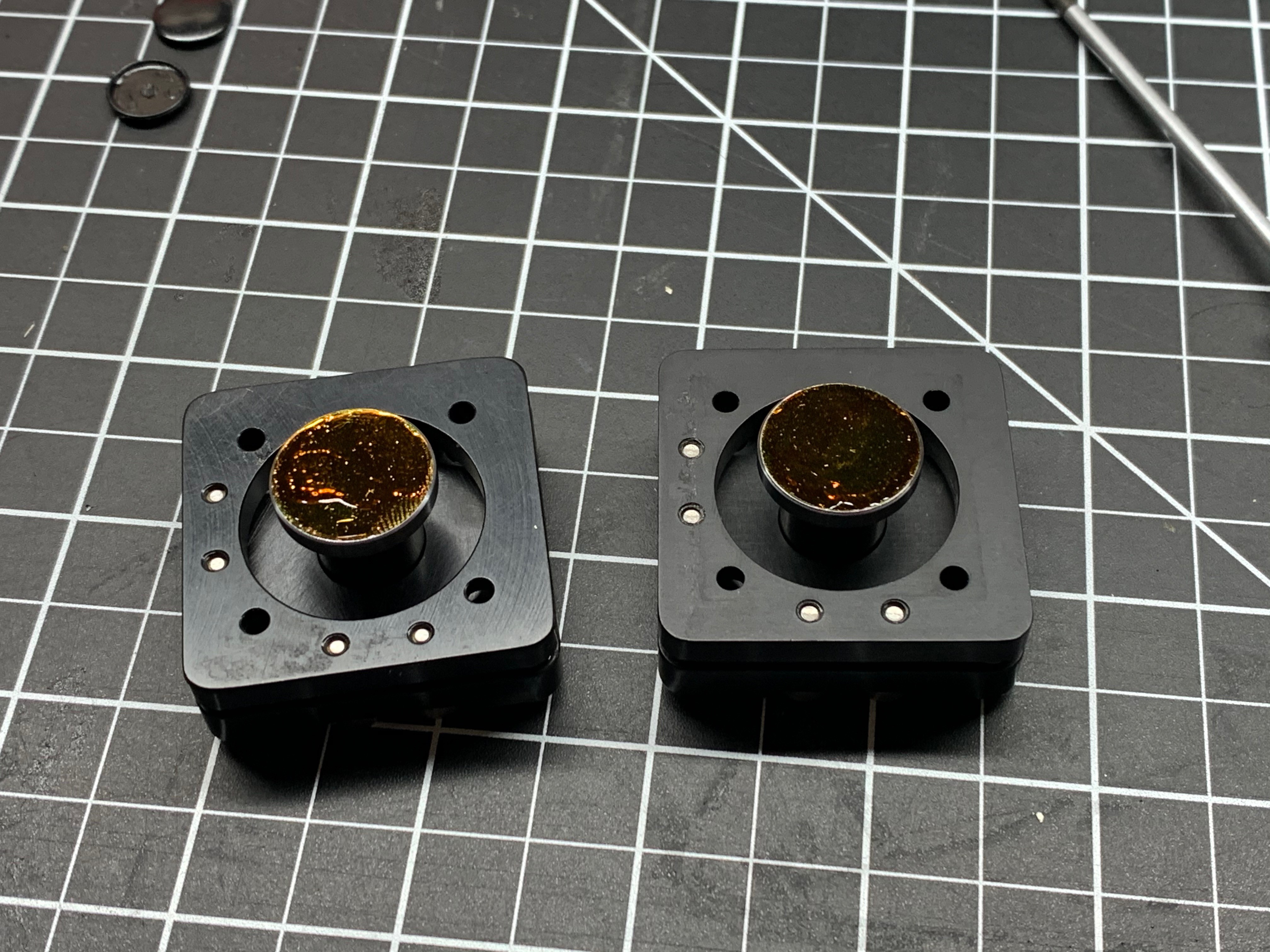 Head mounted to the rail as well as the end plate and the beam expander rail
First and second fold mirror.